Media Inquiries
Latest Stories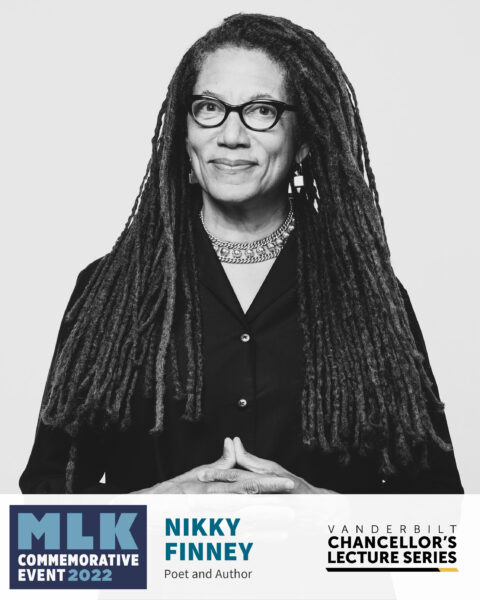 Acclaimed poet and author Nikky Finney paid tribute to the life and legacy of Martin Luther King Jr. during her keynote address for Vanderbilt University's virtual commemoration on Jan. 17.
In keeping with the MLK Day event theme, "Where We Belong—Building the Beloved Community," Finney honored generations of Black women who nurtured, educated and inspired King and countless others through what she calls the "motherload" of knowledge. She described what she called the long and invisible lists of Black women at the center of every state's historical fight for civil and human justice.
"The combined forces of race, sex and economic discrimination have imposed upon Black women a severely disadvantaged status, but nevertheless Black women have created and cultivated a set of ethical and moral values that defy the status quo," Finney said.
"This beloved community that the world so desperately needs will require remembering and including the voices and the wisdom of this motherload, whether we know their names or not," she added.
Finney is the author of On Wings Made of Gauze, Rice, The World Is Round and Head Off & Split: Poems, which won the National Book Award for Poetry in 2011. Her newest collection of poems, Love Child's Hotbed of Occasional Poetry, was published in 2020. She is currently the John H. Bennett, Jr. Endowed Professor of Creative Writing and Southern Letters at the University of South Carolina, with appointments in the Department of English Language and Literature and the African American Studies program.
The talk began with personal remarks by Vanderbilt Chancellor Daniel Diermeier; Dr. André Churchwell, vice chancellor for equity, diversity and inclusion and chief diversity officer; and ended with a Q & A, hosted by Major Jackson, director of creative writing and Gertrude Conaway Vanderbilt Professor of English.
INTERFAITH VIGIL

Finney's address was the culmination of a virtual program that began with the annual interfaith candlelight vigil. It featured students from Melanated A Cappella, Vandy Karma, Collegiate Black Christians, the Muslim Student Association, the Jewish Student Association, and the Divinity School.
JOINT DAY OF SERVICE RESCHEDULED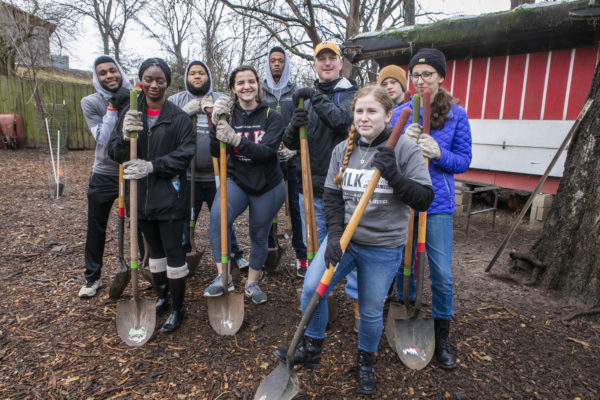 The annual Joint Day of Service has been postponed until April 2, 2022. On this day students from Vanderbilt, Belmont University, Fisk University, Lipscomb University, Meharry Medical College, Nashville State Community College, Tennessee State University and Trevecca Nazarene University will work on service projects with local community partners.
More information on registering for the Joint Day of Service will be posted in the near future.
MLK BLOOD DRIVE RESCHEDULED

The annual MLK Day Blood Drive is postponed until March 30, 2022. The blood drive started four years ago as an additional opportunity for students to perform a meaningful act of community service on such an important holiday. The drive, which is sponsored by Vanderbilt Hillel, is meant to promote the central Jewish value of pikuach nefesh, one's commitment to saving lives.
MORE ABOUT THE MLK JR. COMMEMORATIVE SERIES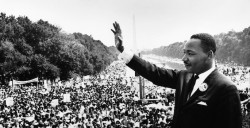 The Martin Luther King Jr. Commemorative Series was established at Vanderbilt in 1985. The university community gathers annually on this national holiday for a series of programs, including participation in the citywide march, community service, educational forums and lectures. In honoring King, Vanderbilt University affirms its own commitment to the goals of peace and racial justice to which King dedicated his life.