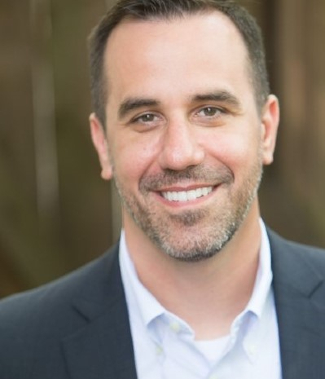 Shane Callahan, an experienced leader in technology and information security, has been named Vanderbilt University's first chief information security officer. He will join the university on Jan. 4, 2022.
His role is part of a university-wide cybersecurity initiative, launched in the fall of 2021 and developed with the input and guidance of faculty, staff and experts in the field, to protect Vanderbilt's ability to securely collaborate and communicate online at a time when universities globally are increasingly under attack. Callahan will be responsible for leading the ongoing development of the university's information security and risk management program to protect students, faculty and staff, as well as their information assets and intellectual property, from cybersecurity threats. He will work closely with Masood Sidiqyar, director of security operations for VUIT, whose leadership has been instrumental in advancing these efforts to date and will continue to be key as the work moves forward.
"We are delighted to welcome Shane to Vanderbilt and to have his expertise as we redouble our cybersecurity initiatives," said Brett Sweet, vice chancellor for finance, information technology and chief financial officer. "He will help us address our most imminent priorities and identify the long-term goals, actions and systems required for this increasingly important part of university life."
Callahan will work closely with stakeholders and across the university and serve as an expert adviser to senior management to develop, implement and maintain enterprise-wide information security technologies, compliance policies and disaster recovery measures.
Drawing on the university's existing cybersecurity roadmap, he will build a significantly expanded information security team charged with identifying and reporting on security risks and ensuring the overall protection of university data across platforms. He and his team also will oversee the series of training and educational initiatives launched in fall 2021.
For more than 20 years, Callahan has held technology and leadership roles, including his current post as the vice president and chief information security officer of naviHealth, an Optum/UnitedHealth company. Previously, Callahan served four years of active duty in the Air Force and 12 years in the Navy Reserves, where he focused on cyber/information warfare. He also has held leadership positions at Deloitte and Tractor Supply Co.
"I'm honored to help advance Vanderbilt University's research and educational mission by growing a strategic and mission-focused program," Callahan said. "The members of this community have already shown a significant commitment to understanding and addressing cybersecurity, and I look forward to the critical progress we can continue to achieve."
Callahan holds a degree in computer information systems from Park University, a master's from Trevecca Nazarene University and a master's certificate in project management from Villanova University. He also serves on several industry boards and is a graduate of the FBI CISO Academy. A resident of Nashville for 18 years, he lives in the area with his wife, Brianne, and their three children.