By Jon Parrish Peede, BS'91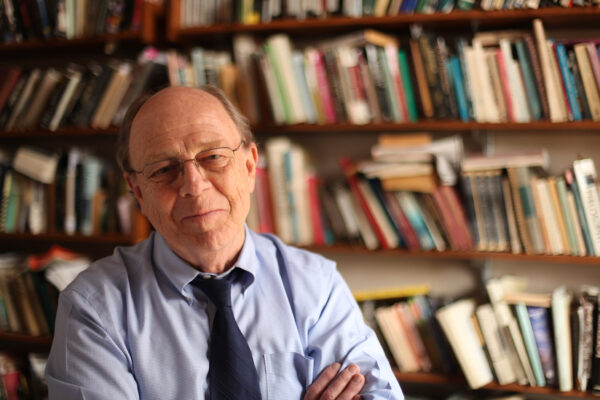 Thirty years ago, I had two mentors as a Vanderbilt undergraduate. Vereen Bell was not one of them. To call him such would be like calling Virgil a close friend. I was—and remain—unreservedly fond of him and in awe of his hard-earned and easily worn encyclopedic knowledge. He had a rugged face of the type that Walker Evans so often captured, with an expressive brow, and a smile that turned down at the corners, not in a frown but in a state of amusement and curiosity. Frankly I was intimidated by him as a student. His Cormac McCarthy book came out my freshman year, and there was a waiting list to check it out from the Heard Library. Back then, we read our professors' books as an act of respect. I remember devouring Mark Jarman's Black Riviera and Donald Davie's Trying to Explain and the defunct Cumberland Poetry Review, each of which I came across in the stacks when I was supposed to be studying the life sciences. If I thought Professor Bell was going to be lighter on the page than in person, I was sorely mistaken. I still cannot decide who is more complex and brilliant in his literary taxonomy, McCarthy or his critic.
By my senior year, I had switched majors from chemistry to English and had found a mentor on Southern literature in the Welty scholar Michael Kreyling. But the pull of poetry was still there. I decided to tackle English 256: Modern British and American Poetry under Professor Bell. I soon saw a first-rate literary mind up close; forever after, I had little patience for mere performers. With his Georgia drawl, he recited so many lines from memory that I often hear his voice in my mind when I read Yeats, among others. He was not emotional but allowed emotion to pour out from the flat page.
Hearing of his death at 86, my mind immediately went to Yeats' "The Wild Swans at Coole," which concludes:
Among what rushes will they build,
By what lake's edge or pool
Delight men's eyes when I awake some day
To find they have flown away?
Do I see Vereen, in warm hindsight, as such a majestic creature? No, not exactly. His feet were too firmly on the ground for him to ever fly away. And yet I sentimentally picture him on the edge of still water with a book in hand to aid the crossing over.
Some professors ask about your life, but Vereen didn't with me. He knew I was from Mississippi, a fellow Southerner, but it did not unite us in any particular way. He was not aloof, but above. He was, I must say, nonpareil. I was as proud of receiving a B+ in his modern poetry class as any grade I ever received in my academic studies.
In April 2019, I returned to campus to deliver the Howard Lecture for the Robert Penn Warren Center. I had spent my career as a book and magazine editor and as a NEA and NEH grant-maker to universities, cultural organizations and writers. I was chairman of the National Endowment for the Humanities at the time, but, at the chancellor's house after my speech, I found it hard to call my old professor "Vereen." I felt that I had not earned it yet. (As his student, I did not ask him for a reference letter for graduate school for the same reason.) We enjoyed catching up at the reception. He did not pretend to remember me as a 21-year-old, and I did not mention the few letters that we exchanged over the decades. He had a cane for support, remained seated throughout the event, and was clearly in fragile health. He had come to the reception not for me the successful alum, but for me, his oft befuddled student. He came as a kindness.
Not knowing if he could attend the lecture, I made this statement to the audience: "I studied Eliot on this campus some 30 years ago under Professor Vereen Bell—an experience more exacting and nerve-racking than my confirmation by the U.S. Senate—so I am not about to hazard an academic lecture on the poet or poetry or the essay in question, lest Professor Bell get word of my folly." With Professors Susan Ford Wiltshire, Kreyling, and Bell in mind, I continued: "My own fondness for tradition may be tied to my professors—for they gave me a way of seeing the world that has had such lasting value that I would not wish it to perish without some attempt to illuminate it, to affirm it, to claim it, even as I am engaged daily in funding the very scholars and humanistic projects that are expanding and occasionally displacing their lives' work."
The displacement of what came before—that is a difficulty not easily handled. It is heartening to read the numerous remembrances by Vanderbilt faculty about Vereen's role in creating a more racially and ethnically diverse English department. In my time, the faculty regrettably was not diverse, though it was remarkable. Ruth Fainlight on Sexton and Plath, Roy Gottfried on Joyce, Kreyling on Southern lit, Leonard Nathanson on Milton, Walter Sullivan on the short story, Cecelia Tichi on American culture, they were leaders in the field. Some might include Harold Weatherby, but I never studied with him because it was rumored that he failed students for a mere comma splice. I wasn't sure what a comma splice was. But I was Baptist enough to fear that I had committed such an offense, at least in my heart.
With the brilliant Major Jackson as the new director of creative writing, with Kate Daniels holding the prestigious Mims Chair with a student-centered approach that its namesake lacked, I feel that a balance of old and new has been found for my beloved English department. Many, not just Vereen Bell, planted these seeds.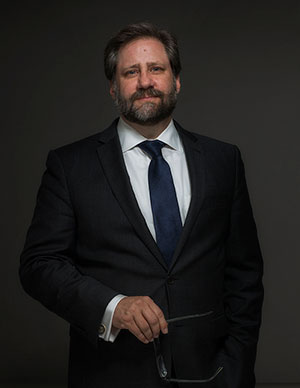 In May of this year, I had the honor of delivering the Phi Beta Kappa Society address for the new Vanderbilt inductees as I joined as an alumni member. I said this in closing: "I still remember how the sunlight slanted through the high, narrow windows in Benson Hall, as Professor Vereen Bell recited from T.S. Eliot's poem 'Four Quartets.' I hear his bold voice, and these words:"
We shall not cease from exploration
And the end of all our exploring
Will be to arrive where we started
And know the place for the first time.
So, it is. Thank you, Vereen, for pointing your students toward lives of meaning.
Jon Parrish Peede served as the 11th chairman of the National Endowment for the Humanities in Washington, D.C. He is the former Literature Grants director of the National Endowment for the Arts and co-editor of a book of essays on Flannery O'Connor.
This essay originally was posted on the Robert Penn Warren Center for the Humanities blog in September 2021.