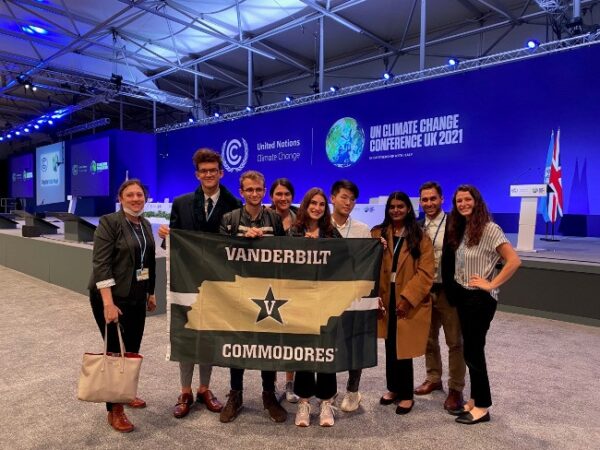 14 Vanderbilt students participate in international climate change negotiations
Vanderbilt University, which already has taken significant steps in its commitment to achieve net-zero carbon emissions by 2050, has joined the Race to Zero—Universities and Colleges coalition.
By joining the global coalition of more than 1,000 educational institutions, Vanderbilt has pledged not only to attain net-zero carbon emissions by 2050, but also to strive to reduce by half its "fair share" of greenhouse gases by 2030.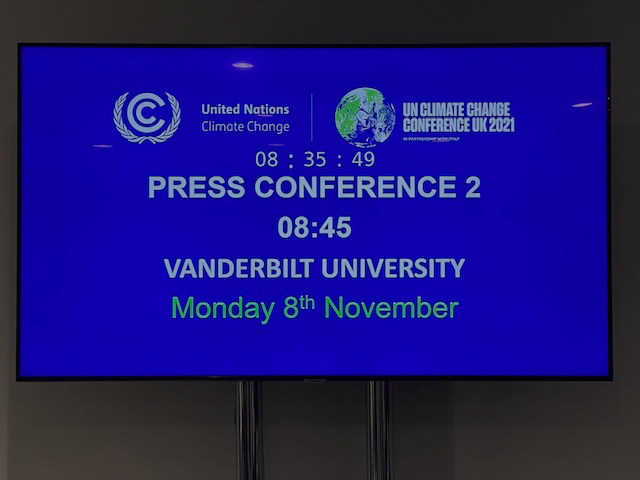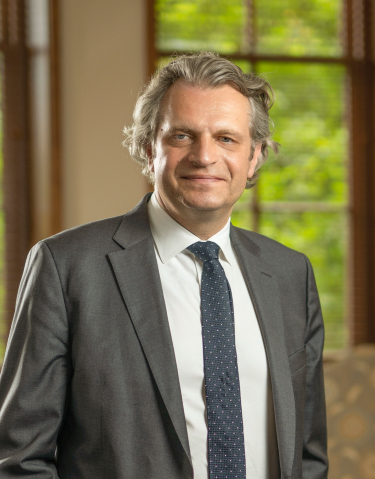 "Vanderbilt has a longstanding commitment to advancing sustainability on our campus and in our region, and to developing scalable, global solutions to climate change," Chancellor Daniel Diermeier said. "In joining the Race to Zero coalition, we are excited to unite with our peer institutions in the shared mission of higher education to create a better future for our world."
Vanderbilt's signing on to the Race to Zero campaign was announced while Leah Dundon, director of the Vanderbilt Climate Change Initiative, and 14 Vanderbilt students are meeting with political leaders, scientists, and industry representatives from around the globe at the 2021 United Nations international climate change negotiations, also known as COP26, in Glasgow, Scotland. Dundon, research assistant professor of civil and environmental engineering and lecturer in earth and environmental sciences, and her students discussed Vanderbilt's commitment to Race to Zero during a special event at COP26.
In 2019, Vanderbilt set a goal to power its campus entirely through renewable energy and achieve carbon neutrality by 2050. Several large-scale efforts are already underway to make significant strides toward this goal.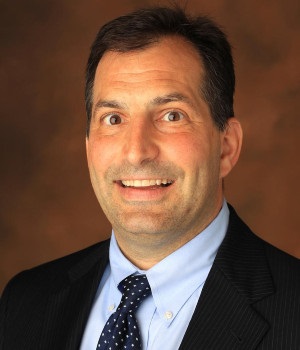 "We have been pursuing innovative solutions to reducing Vanderbilt's carbon footprint," Vice Chancellor for Administration Eric Kopstain said. "In addition, our large-scale renewable energy partnership with TVA and NES as well as our recent partnership with the nonprofit organization Climate Vault have not only accelerated our own carbon neutrality goals, but are also stimulating significant advancements to reverse climate change."
More information on Vanderbilt's energy efficiency efforts is available in an annual sustainability report on the FutureVU website.
Although numerous organizations seek pledges of net-zero, the backing by the United Nations Framework Convention on Climate Change—the leading global framework to address climate change—and the United Nations Environment Program, as well as the unique coalition of institutions of higher education within Race to Zero, set this initiative apart, according to Dundon.
"I am excited for Vanderbilt's increased visibility and recognition as a leader in addressing climate change," Dundon said. "In addition, I am thrilled for the significant learning and discovery opportunities for our Vanderbilt students at COP26."