Media Inquiries
Latest Stories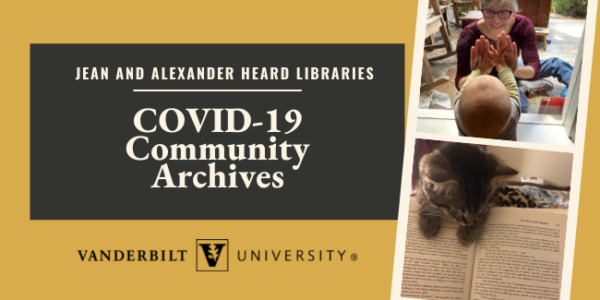 Members of the Vanderbilt community are being asked to share their stories, artifacts and memories of navigating the COVID-19 pandemic as part of a new archive project designed to chronicle this era for future generations.
This effort complements the publication of A Year Like No Other, a book documenting Vanderbilt's experience reopening its campus in the fall of 2020.
"In July 2020, when I officially began my role as Vanderbilt's ninth chancellor, we were in the eye of a perfect storm. Three crises had been stirring in unison: that of public health, as the COVID-19 virus unrelentingly took lives and upended livelihoods around the world; the resulting financial downturn; and the moral crisis in our nation, evident in the bitter polarization of American politics and the renewed urgency to fight for racial justice," Vanderbilt Chancellor Daniel Diermeier wrote in the book's foreword. "Crises can bring out the best in us, and they leave lasting memories. It is during these moments that humans often reach their full potential and transform the most profound challenges into their proudest moment."
 TELLING YOUR COVID STORY
Among student, faculty, staff and alumni stories collected so far by librarians at Vanderbilt's Special Collections and University Archives is that of School of Nursing student Maggie Root, who recalled the emotional challenges she and her infant twins faced when they had to stop seeing her mother: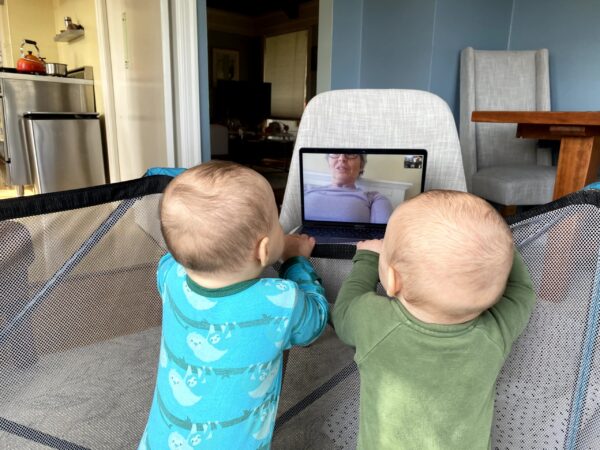 "I am a distance student in the Nursing PhD program. My mother lives just a five-minute walk from our home in Northern California. In March 2020, public health guidance in California (and our own pediatrician) said we needed to separate from the grandparents immediately. So we did. My twins were not even crawling at the time—they were 8 months old. So, grandma, who used to take care of them every weekday so I could do schoolwork, started coming to the window in our living room for story time … My mother sobbed every day. When she wasn't at the window, she was often reading stories through FaceTime."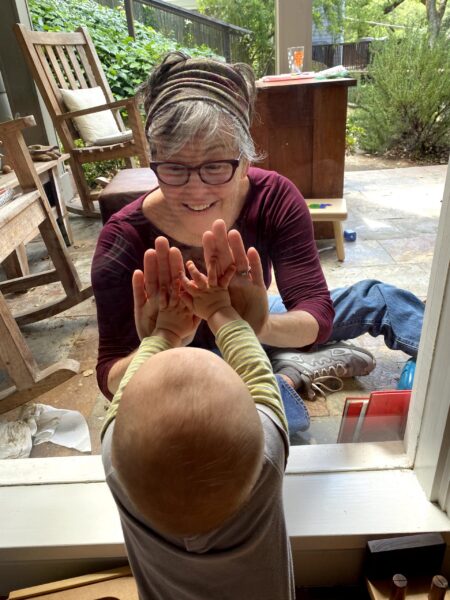 Other submissions show the lighter side of working remotely. Rachel Lane Walden, health sciences informationist at the Annette and Eskind Irwin Family Biomedical Library and Learning Center, talked about the joys of spending more time with her feline co-workers.
"During the COVID 19 pandemic, I was able to work from home. I am a reference/instruction librarian for the Eskind Biomedical Library. While working from home I had some extra cute coworkers who joined almost every Zoom."
The COVID-19 Community Archive is collecting submissions of the following:
personal and anecdotal accounts
emails
journals
social media posts
photos
videos
audio recordings
physical items
artistic depictions
poetry
Contributors to the archive will have the opportunity to choose whether their submissions may be viewed by the public in a future virtual exhibit and whether to attach their name.
"When the COVID-19 pandemic hit, students and faculty asked us how Vanderbilt responded to the 1918 Spanish Flu. But we didn't have many sources in our archives, and we didn't know much about how it affected life at Vanderbilt. Hopefully, future generations will be able to use this robust archive to learn from Vanderbilt's response to COVID-19," said Christopher Ryland, curator of history of medicine collections and archives.
Share your story in the COVID-19 Community Archive here. 
A YEAR LIKE NO OTHER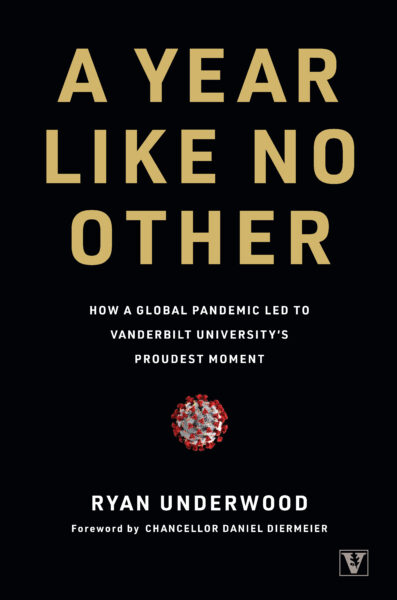 Told through recollections by Vanderbilt leaders, students, faculty and staff, the book, A Year Like No Other, examines the university's path to re-opening its campus at a time of deep uncertainty. It also explores the foundational work conducted by Vanderbilt researchers to develop and test COVID-19 vaccines and therapies in record time.
Current students, graduates from the class of 2020 and 2021, faculty and full time staff received a complimentary copy of the book. Use this form to submit questions or report issues with book delivery (VUnetID required).
Proceeds from sales of the book will go to the Opportunity Vanderbilt financial aid program.