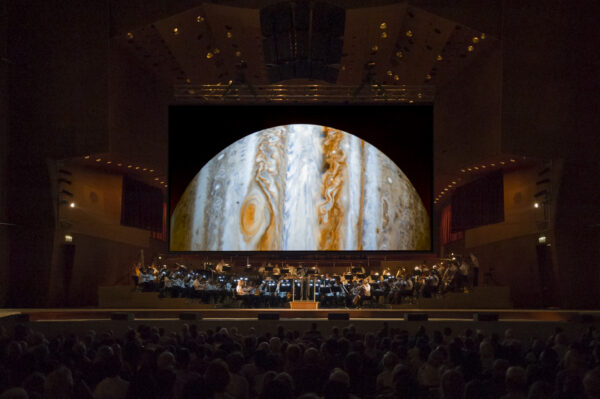 The Vanderbilt University Orchestra, conducted by Robin Fountain, and Vanderbilt Treble Choir, directed by Mary Biddlecombe, present Gustav Holst's The Planets, in conjunction with astronomer and visual artist José Francisco Salgado and KV 265 Science Through Art, at 8 p.m. Saturday, Sept. 25, at the Martha Rivers Ingram Center for the Performing Arts at Vanderbilt Blair School of Music.
The concert is free to members of the Vanderbilt community (students, faculty and staff), who may attend in person at Ingram Hall with a valid VU ID. All others are invited to watch the performance via Blair's live-streaming platform.
The concert is presented in partnership with Vanderbilt's Communication of Science and Technology program, the Curb Center for Art, Enterprise and Public Policy, the Department of Physics and Astronomy and the Department of Cinema and Media Arts.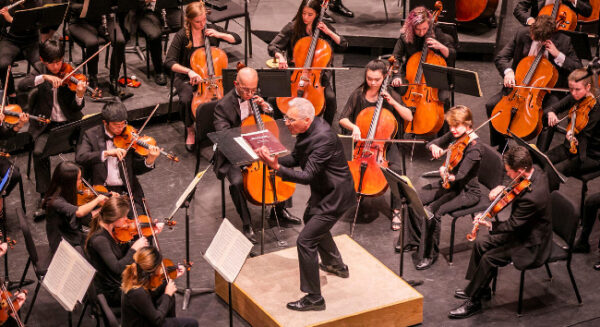 KV 265 is a nonprofit organization started in 2010 by Salgado, communicator Anne Barlow and Geza Gyuk, director of astronomy at Chicago's Adler Planetarium, to promote the communication of science through art. Through partnerships with symphony orchestras, chamber musicians, composers, artists, scientists and educational institutions, KV 265 presents multidisciplinary works connecting astronomy, photography, music, film and storytelling. The multimedia performances, lectures and workshops pair engaging visuals of science with great music to enhance the audience experience and to educate the public about the world and the universe.
The Planets takes the audience on a journey through outer space examining each planet, the sun and beyond. This Science & Symphony film, produced by Emmy-nominated astronomer and visual artist Salgado, is renowned for its finely tuned choreography with the music, creating a stunning artistic experience.
"The film is not intended to be seen as a documentary," Salgado said, "but rather as an art piece that aims to inspire audiences and encourage them to learn more about our solar system and the universe. It serves as a synthesis of what humans have achieved as solar system explorers."
"We had originally planned an event of this kind for spring 2020," Fountain said. "For obvious reasons that was not possible, and it is wonderful to finally be able to bring to fruition a concert so unusually multidisciplinary in both its conception and support."