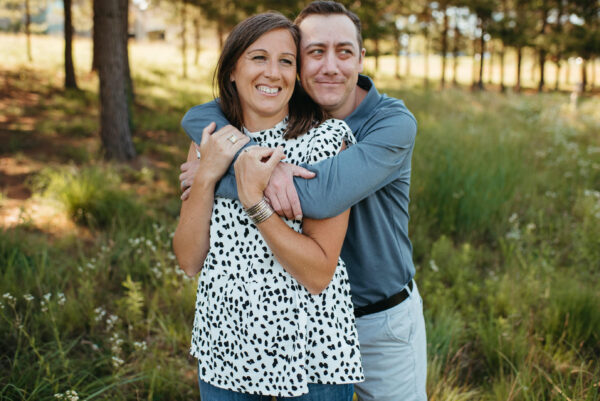 Chronic illness prevented Jens Herman from earning his degree from Peabody more than a decade ago. The pandemic gave him a second chance.
Jens Herman, BS'20, has spent a lifetime battling severe health challenges. He was diagnosed with cystic fibrosis during childhood, and a double lung transplant and infections have kept him often in the hospital. But if there's one thing the high school baseball coach has learned, in both his passion for the game and in life, it's the importance of stepping up to the plate, even when the odds are stacked against you, because you never know when things will break your way.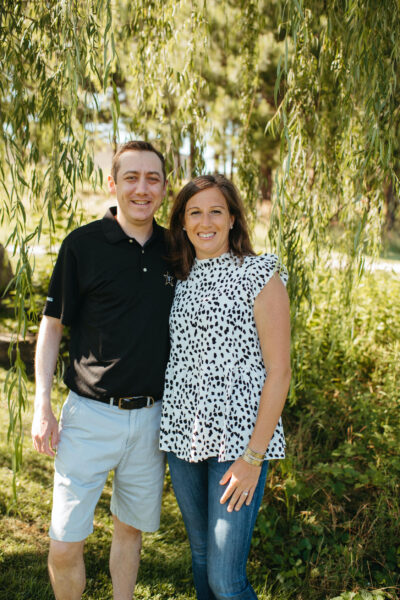 After his chronic illness forced him to leave Peabody College in 2008 without enough credits to graduate, Herman yearned to finish what he'd started. In-person classes remained out of the question, but as the COVID-19 pandemic unfolded in 2020, the opportunity he'd been waiting for suddenly materialized. During the campus shutdown, Peabody expanded its online class offerings, and with the help of the school's faculty and leadership, Herman resumed his coursework. This past December he graduated with a bachelor's in human and organizational development.
"I think often for me it's really hard to look forward because I've spent much of my life fighting to survive," says Herman, who completed his final courses from his home in Durham, North Carolina. "I'm not getting this degree to completely change my future like some graduates, because that's not the type of life I'm living. But it's something I was passionate about accomplishing and a goal the people closest to me in my life can be proud of."
Road to Vanderbilt

Herman's road back to Vanderbilt was marked by challenges and uncertainty, but the path that led him to the university in the first place was no less difficult. During his teenage years, he had grown accustomed to having his plans derailed by one life-threatening health crisis after another.
"I started dealing with depression in high school when I realized I was going to die earlier than most," he says. "But despite that, I knew I wanted to go to college. I wanted to have this experience."
Herman narrowed his choices down to great academic schools with major medical centers nearby, though he admits Vanderbilt's being in the SEC was a big plus. "I've loved sports my whole life," he says. "My mom calls baseball my first true love."
He started at Vanderbilt in 2003 and befriended several members of the baseball team living in his first-year dorm. "We formed friendships lasting to this day. My first two years were pretty good health-wise, and I went to every Commodores football, basketball and baseball game," he says.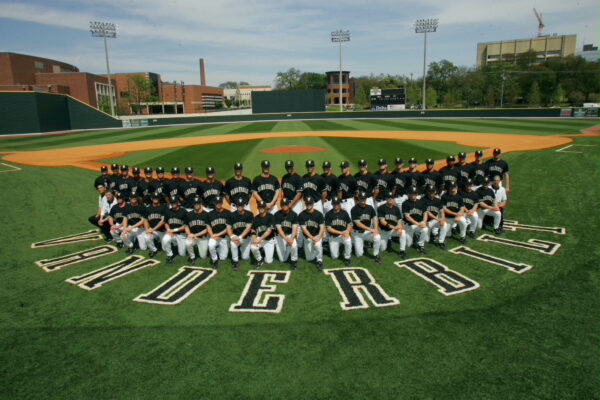 With the encouragement of his friends, Herman also became a student assistant manager for the baseball team, even though his health sometimes hampered that job. He would do what he calls "tune-ups," spending two weeks in the hospital receiving IV antibiotics and different treatments to get in the best shape possible. But his health would soon deteriorate, forcing him to return to the hospital.
"By my third year, my health got much worse. There were times I was doing antibiotics before batting practice. But I told very few of the guys about my condition," he says.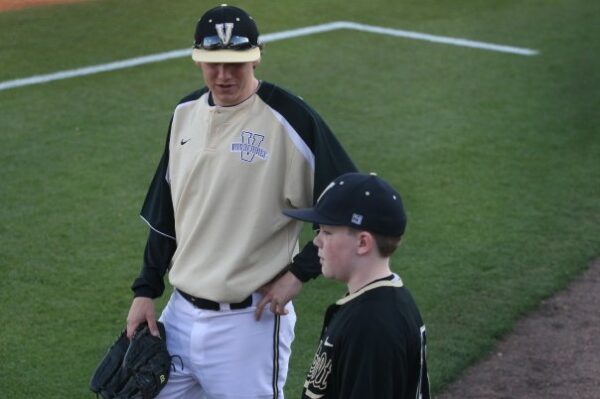 In 2008 his health issues forced him to leave Vanderbilt with his Peabody degree unfinished. Even though an HOD internship helped lead to a job at a sports management firm, he spent almost a month in the hospital and several more months recovering.
Gift of life

While in recovery, Herman met his future wife, Abby Butler, BS'08, MEd'09. Although their time at Peabody overlapped, they never knew each other as students.
"When she met me, she already knew something was up with my health. That's always a really difficult thing disclosing that. You get pity a lot of times, and I don't ever want that. Or it's like people head for the hills," Herman says. "With cystic fibrosis, especially when you're in the shape I was, it's not attractive for sure. But she stayed."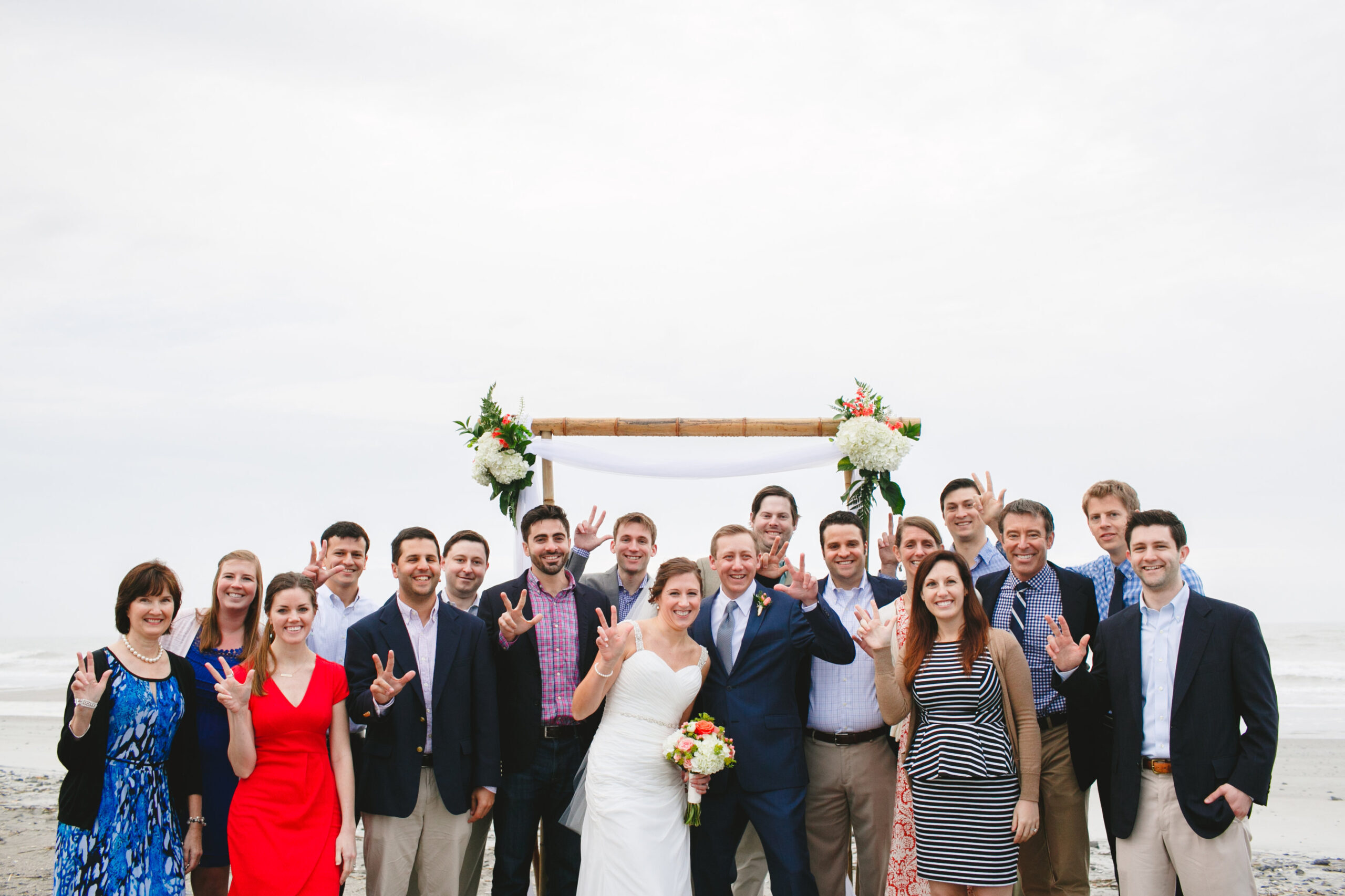 Four years after they met, he proposed at Butler's favorite Nashville destination, Radnor Lake, with an oxygen tank over his shoulder. "There's definitely some education and soul searching," she says. "But I knew early on that I'm in this with Jens no matter what."
Soon they moved to Pittsburgh so that Herman could get on the waiting list for a double lung transplant. "I was in survival mode," he says. "I got down to under 20 percent lung capacity before I was put on the donor list, and I was up to more than 12 hours of medical intervention and treatment a day."
In May 2014, the call for a transplant finally came, and the couple rushed to the hospital. "It's a wild feeling knowing that somebody else gave part of their body to keep me alive, and we honor that person who gave me the chance to live," Herman says.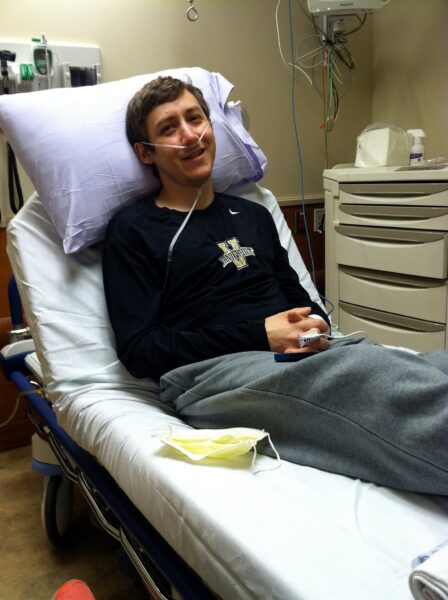 But with the continued effects of cystic fibrosis and the strain on Herman's body caused by the lung transplant, he exchanged one set of problems for another, including medication side effects, diabetes, skin cancer and most recently, chronic rejection. Despite this, Herman was able to work with his new lungs and other health issues and thrive in life and coaching for a couple of years.
Then everything came crashing down again.
Lowest point

In June 2019, after a day of coaching, Herman's sodium levels dropped to a dangerously low level, causing him to go into an unconscious state. His wife found him and rushed him to the hospital.
"Honestly, it was scarier than the transplant because this was all so sudden and there were so many unknowns," Butler says. "When I was dealing with Jens' transplant, I had studied probably harder than I had at Vanderbilt, so I knew what to expect. This was completely different and terrifying. The fact that he survived this episode was incredible."
Herman awakened and started an experimental treatment but was falling into a deep depression. "The summer of 2019 was definitely the scariest and the closest to death I've ever been. I became sicker and more depressed than ever before," he says. "I was 36 years old, and I just didn't know how much I had left to keep going."
Herman reached out to a therapist who provided him with a mental lifeline. Even though he admits that he has always struggled dreaming about the future because of his chronic health issues, his therapist encouraged him to do one thing that would be a step forward and then to report back to her.
He immediately thought of Vanderbilt and his unfinished degree.
Lifelong goal

Herman had been working toward his degree at several different points in his life, but he still had one remaining class and his final capstone project to complete. With most of the world quarantined because of COVID-19, and Herman already confined because of his health, he and Abby saw an opportunity for online classes at Vanderbilt.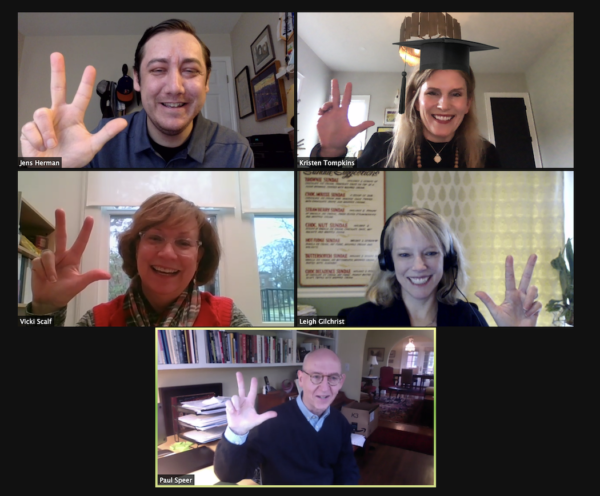 "Of all things, a pandemic opened my eyes to this option," he says. "But it felt scary for me to reach out to Vanderbilt because it had been so long."
Even though many of the people and course names had changed at Peabody, the school's heart and drive to help, especially during such a tumultuous time, was stronger than ever. The admissions, registrar and dean's offices worked with Peabody faculty to create a path for Herman to complete his final classes.
"While we were dealing with issue upon issue in the deepest part of the COVID pandemic, all of a sudden, this was something we could do for someone who had demonstrated such commitment and determination," says Anita Wager, associate dean for undergraduate academic affairs.
The director of the HOD capstone program, Kristen Tompkins, worked with Herman to craft his final academic path.
"In my 20-plus years, I've never had a student come back and say, 'Look, I don't know really what tomorrow brings, I don't know if I'll be here, but I know that this is a goal that I have and despite my limitations, I'm ready to work," Tompkins says.
Dreaming of the future

Herman put all his energies into participating in online classes. One project involved creating an "odyssey plan," mapping options for the future.
"The odyssey project was a really difficult thing for a person with chronic illness to do," he says. "But it ended up being far more meaningful for me and Abby because, with the help of my therapist, I finally realized that I've struggled with dreaming about any future because I'm focused really on getting through the day."
Another class focused on public policy, including health care.
"One issue that's often overlooked for chronically ill patients is the expense of parking at medical centers located in densely populated urban areas. So, I developed a proposal for my hospital here in North Carolina, to allow these patients to park for free—and they actually changed their policy as a result," he explains.
"Doing that for other chronically ill patients while also earning my diploma feels awesome."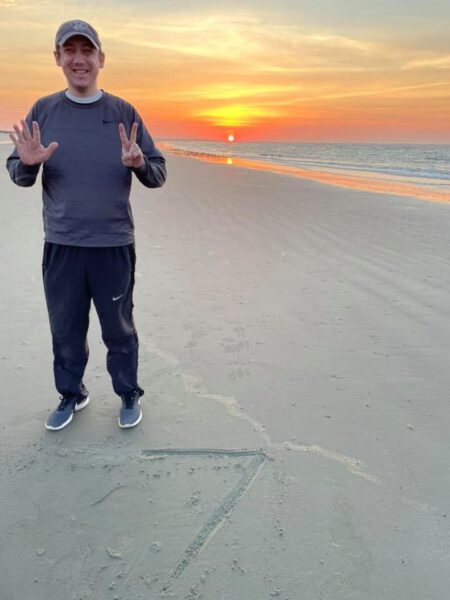 Wager and Tompkins agree that while dealing with so many limitations caused by COVID-19, it was an honor to be what Tompkins calls a "door-opener instead of a gatekeeper."
"Even thinking back on this makes me teary-eyed because we didn't make his dream come true—we helped provide the space for him to make his own dream come true," Wager says.
Now that Herman and Butler both have their Vanderbilt diplomas proudly displayed in their home, they are making plans to come back to campus to celebrate.
"I'm grateful for a lot of things these days. I know there's not a ton of people that have cystic fibrosis around and then on top of that, there's not a ton of people that have had a lung transplant," Herman says. "So, I'm happy to be here and proud to finally be a Vanderbilt alum!"
Story written by Amy Wolf