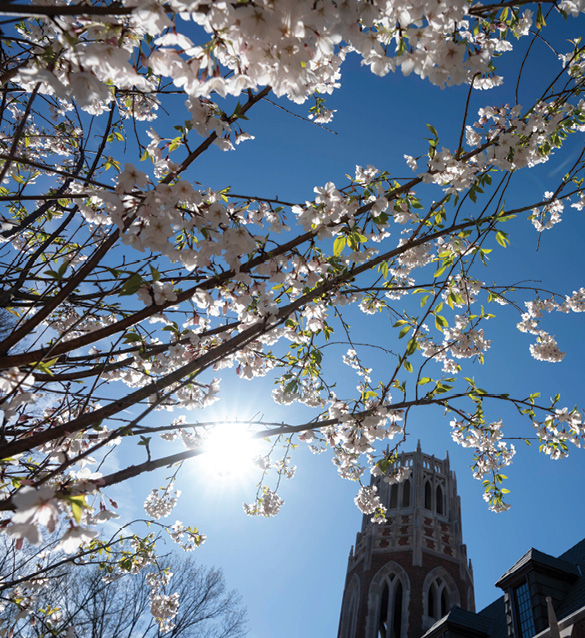 The 2020–21 academic year in many ways was defined by urgency and imminent priorities—from the rapid implementation of COVID-19 safety protocols and weekly testing to the procurement of technology required for hybrid teaching and the herculean planning behind the two in-person Commencement ceremonies we hosted this spring, to name just a few. I remain inspired by the way our community responded to these challenges with such profound resilience and innovative problem-solving.
Yet I am even prouder of the fact that, amid all the day-to-day decisions and quick pivots, we never lost sight of our long-term aspirations as a university. These ambitions transcend our immediate tasks and will continue to guide our next chapter of excellence.
There are many such examples. In September 2020, as we navigated the logistics of many students returning to campus and in-person learning, we also launched Destination Vanderbilt, a $100 million initiative that defines our ambitious approach to faculty recruitment. In January, we announced the Vanderbilt Project on Unity and American Democracy, designed to elevate evidence-based reasoning and discourse in the national conversation. And in March, the launch of the $300 million Vandy United campaign signaled our dedication to our student-athletes, athletics programs and Commodore fans. It is the largest undertaking of its kind in our university's history.
Today, as we begin to emerge from the specific obstacles of the past year, these long-term priorities are increasingly top of mind. We are in a moment of renewed ambition and possibility—a critical time to ask ourselves: How can we do more? How can we build upon our existing goals? How can we leverage our proven resilience to set our aspirations even higher?
Several pieces in this issue of Vanderbilt Magazine begin to answer these questions. Just as our alumni featured in the cover story, "Electric Avenue," are helping to steer the auto industry toward electric vehicles, the university has doubled down on our own sustainability goals, setting strong examples for our region and our peers. We recently launched a partnership with Climate Vault, a nonprofit organization that will help Vanderbilt to achieve carbon neutrality by the end of 2021—decades earlier than the original goal we had set in 2019. Through this partnership, we are positioned to be the first member of the Association of American Universities to achieve carbon neutrality.
We also are looking ahead to the leadership of C. Cybele Raver, who officially started her role as Vanderbilt's provost and vice chancellor for academic affairs on July 1. In addition to her recent experience as deputy provost at New York University, Provost Raver is a distinguished professor and psychologist whose work has received federal support from the National Institutes of Health and the National Science Foundation. In the interview featured in this issue, she discusses her vision for Vanderbilt's academics, research, faculty recruitment and beyond.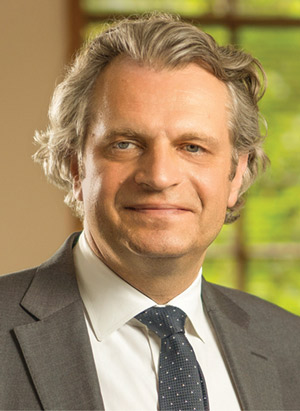 Our welcoming and inclusive community, which I believe to be our greatest asset, will continue to play a critical role in each new pathbreaking initiative and goal we set. This includes the vital, ongoing support of our alumni, many of whom I have enjoyed getting to know during my first full year as chancellor. It also extends to the new class of incoming Vanderbilt students and their families, whom I enjoyed meeting this summer as part of our "Commodore Launch" events across the country, where alumni help welcome new students and families to their Vanderbilt journey.
Thinking about these newest members of the community, in tandem with the rest of our remarkable students, alumni, faculty, staff and friends, I am excited about what the future holds. There is much to achieve on the horizon. Together, as One Vanderbilt, we will realize our full potential as an academic institution, pursuing ideas and discoveries that benefit society as a whole and advance our knowledge.
—DANIEL DIERMEIER,
CHANCELLOR