Retirements
This summer, the Blair School said goodbye to three of our longest-serving faculty and staff members.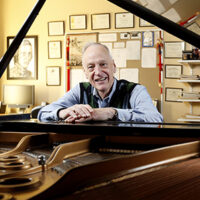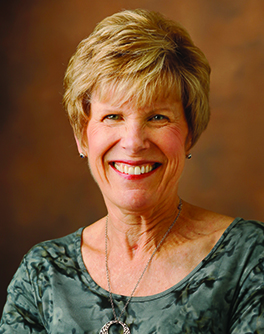 Roland Schneller, senior artist teacher of piano, is the longest-serving faculty member in the history of the school, having been on Blair's faculty since the school opened as Blair Academy in 1964. He was the school's first full-time faculty member, and a member of the leadership team when Blair joined Vanderbilt University in 1980.
Pamela Schneller, senior associate dean of the Blair Academy and senior lecturer in choral music, has been on Blair's faculty since 1988. She was the founder and first conductor of the Vanderbilt Community Chorus, and longtime conductor of the Vanderbilt Concert Choir and Chamber Singers.
Robert Halliburton, chief business officer, has been with the Blair School for more than 40 years. After decades of keeping Blair's budgets organized and on track, he looks forward to spending more time traveling and hiking.
---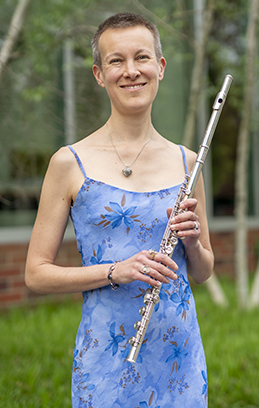 Molly Barth, associate professor of flute, recorded and produced a solo flute video production, "Ineffable," available on the Vanderbilt and Molly Barth YouTube channels. She gave numerous online performances this year, including for MaerzMuzik Berlin and Bang on a Can Marathon, Chatter Concert Series (Albuquerque, N.M.), New York Flute Club, Raleigh (N.C.) Area Flute Association Festival and at Blair for the CD release concert of Vanderbilt Virtuosi. She held master classes virtually for the University of South Carolina, University of North Carolina, University of Wisconsin-Madison, Raleigh Area Flute Association Festival, Blair Academy, Aria International Summer Academy, and the 1:2:1 Online Intensive for Composers and Performers. She premiered works by Kristina Wolfe. Julia Wolfe and Blair's Michael A. Rose, associate professor of composition, and Michael Slayton, associate professor of composition and theory. She was a 2020 Music Panelist for the Herb Alpert Award in the Arts and a judge for the NAACP ACT-SO High School Contemporary Instrumental Competition.
Mat Britain, adjunct instructor in steel drumming, along with Dan Moore (University of Iowa), was a featured presenter/performer at the 2021 National Society of Steel Band Educators virtual conference. He also performed as part of the "Pan in Unity" virtual video project which brought together more than 300 steel drummers from 11 different countries. The video can be found on YouTube by searching "Pan in Unity."
Cynthia Cyrus, professor of musicology, published several articles this year, including "Five Strategies in Sixteenth-Century Tertiaries' Prayers Against Pestilence" for the inaugural issue of Academia | Letters, "Printed Images in a Thalbach Manuscript Prayer-book of the Sixteenth Century" for the Journal of the Early Book Society, and a review in Speculum of Eva Schlotheuber and Anne Liewert's Musik aus Paradiese. She contributed "The Margin is the Message: The Changeable Mise‑en‑page as Signal of Musicking in Nuns' Liturgical Books in Late Medieval Freiburg im Breisgau," in Uncovering Music of Early European Women (Routledge, 2020). Cyrus wrote "Encounters with the University of Houston Prayerbook" for the Manuscript Studies Newsletter of Saint Louis University Center for Medieval and Renaissance Studies, Pandemic Issue. She won a Vanderbilt Strong faculty grant for "Digitized Women's Prayer-books as Evidence of Late Medieval Cultural Concerns."
Bruce Dudley, adjunct instructor in music, published 25 Piano Etudes in Idiomatic Styles (Keuka Waters Music) in January. Recordings of each of the 25 etudes can be heard on Soundcloud and feature pianists Dudley and David Rodgers, '17.
Jen Gunderman, assistant professor of musicology, completed nine remote audio and video recordings with Sheryl Crow for her "Quarantine Edition" song series, two of which aired on late night television (Late Night with Seth Meyers and A Late Show with Stephen Colbert); recorded one remote video with Sheryl Crow and Willie Nelson ("Lonely Alone"); and recorded an entire remote album as a member of a band that has never actually been in the same room together (The Hangfires). Masked and distanced recording/video sessions with Allison Russell and Aaron Lee Tasjan were rare opportunities to play in the same space with other musicians over the past year. Gunderman also performed in several charity livestream events, all of which followed strict safety protocols: with Sheryl Crow at the Bluebird Café for Play On, benefiting the NAACP Legal Defense Fund, and WhyHunger with Jamie Floyd at the Grand Ole Opry for Operation Song; with Sheryl Crow at the Grand Ole Opry for Stand Up For Heroes; with The Ornaments at Instrumenthead Live benefiting Music Health Alliance, and with various artists at the Ryman Auditorium for the Levl Up Festival, benefiting out-of-work music and theater crew and
tech workers.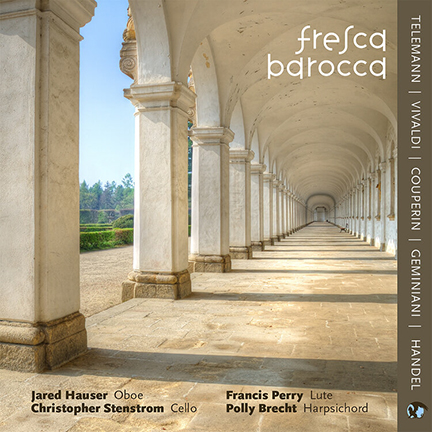 Jared Hauser, associate professor of oboe, had two CD releases this year on the Blue Griffin label: Fresca Barocca, a varied selection of baroque works for oboe, lute, harpsichord and cello, and Vanderbilt Virtuosi. He was the featured artist at several online concerts and festivals including the RioWinds Virtual Festival 2020 in Brazil and the 2020 Naxos Virtual Day of Classical Music. He performed with Early Music City for the Valley Conservatory Early Music Festival and virtually at the Boston Early Music Festival, and a virtual concert for the Nashville Composers Collective. He collaborated with Nashville's Pearl Cohn Entertainment Magnet High School for Intersection's "Upon These Shoulders" series. He gave world premieres of works by Augusta Read Thomas and Lowell Liebermann and the first live performance of Joshua Burel's Elegy: Beneath the Peddler's Moon.
Ben Harris, senior lecturer in music, gave presentations at the University of North Texas—"(Un)Orthodoxy: Celebrating the perverse in music") and at CollabFest—"Coaching 102: How, What, Why" which explored basic and advanced elements of language and rhythm through the lens of an undergraduate vocal coach—both in October 2020.
Karen Ann Krieger, associate professor of piano and piano pedagogy, gave Zoom presentations this year at the Eastman School of Music and the universities of Georgia, Missouri, Tennessee, and Evansville, Skidmore College and for the Blount County music teachers. She is also a featured presenter at the 2021 TMTA Conference during summer.
Jennifer McGuire, principal senior lecturer in collaborative piano and music director of Vanderbilt Opera Theatre, and Jeffrey Williams released Marschner: Songs for Baritone on the Centaur Records label in January. Her recordings of Rachel J. Peters' Cabaret Songs with mezzo-soprano Kate Tombaugh were featured on a virtual recital at the Illinois Wesleyan School of Music in February. She recorded a recital with soprano Sangeetha Ekambaram and violinist Johna Smith, '10, for Belmont United Methodist Church's spring concert series, which was streamed in April. She music directed Vanderbilt Opera Theatre's animated version of L'Enfant et les Sortilèges, which was released in December 2020 on YouTube, and Benjamin Britten's Albert Herring, the first full in-person opera performance at Vanderbilt since the beginning of the pandemic. For the fall 2021 semester at Blair, McGuire will teach a chakra yoga course.
Cheri Montgomery, adjunct senior artist teacher of voice diction, hosted the Lyric Diction Workshop in Hong Kong in August 2020. DictionBuddy invited her to present on the topics of English, Italian, German and French diction in November 2020. The podcast amassed more than 2,400 views in 24 hours. The National Association of Teachers of Singing published her article "IPA for Braille Singers, A Mutually Accessible Phonetic System for Teachers and Students" in the November/December 2020 issue of the Journal of Singing.
Tyler Nelson, associate professor of voice, was featured soloist with Nashville Opera's production of La Bella Notte. He was a guest lecturer at the University of Michigan and a master teacher at the National Classical Singer Convention.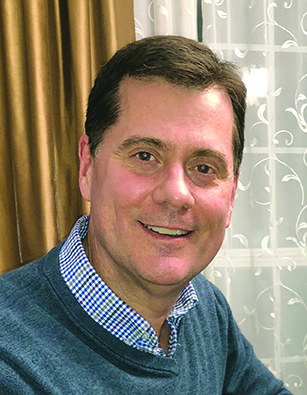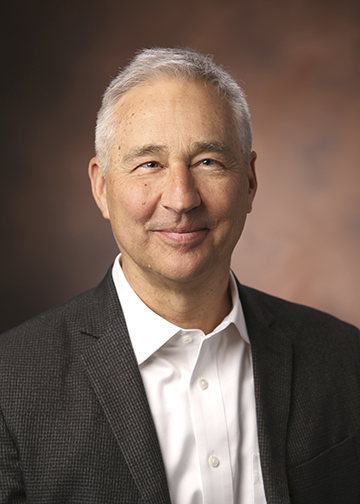 Thomas Verrier, associate professor of wind studies, co-authored The Ensemble Musician: Six Principles for a More Rewarding Life in Music (GIA Publications, 2020) with Robin Fountain, professor of conducting. With Blair student Max Randall, who graduated in May 2021, he developed and launched an intonation ear-training app, Intonalogy, available on the Apple App Store and Google Play. This year he initiated Curso Virtual de Dirección de Banda, four 12-week modules for Latin American band directors. He gave virtual presentations throughout Latin America. Verrier also organized a virtual collaboration between the Vanderbilt Wind Symphony and members of the Banda Sinfónica de Estudiantes de la Universidad de Antioquia to create a video performance of El Cucarrón (Pasillo) by Luis Uribe Bueno, as well as presenting the first ¡BLAIR! Festival Internacional da Bandas, which included ensembles from Argentina, Colombia and Costa Rica in a live webcast event.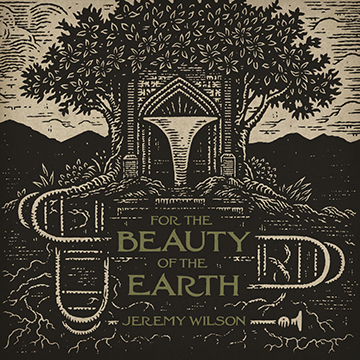 Jeremy Wilson, associate professor of trombone, founded the Body Mind Spirit Workshop, a four-day online intensive workshop helping musicians make music and build careers using a holistic approach. In September 2020, his trombone quartet released an eponymous debut album, Aries Trombone Quartet. The group includes members of the New York Philharmonic, Boston Symphony and a former member of the Vienna Philharmonic. The debut album from TRIIIOMNIA, which consists of Wilson, Jose Sibaja, associate professor of trumpet, and David Rodgers, BMus'17, was recently reviewed in the journal Brass Legacy. In April, Wilson released his second solo album, For the Beauty of the Earth. It features Rodgers on piano and a work for trombone and loop station by Ryan Middagh, assistant professor of jazz studies. Like the Aries album and last year's TRIIIOMNIA album, it was recorded at Blair.
Susan Yang, adjunct assistant professor of music, gave a presentation in March for the 2021 Music Teachers National Association Conference titled "[Deliberate] Practice Makes Perfect." In June 2020, she co-founded A Seat at the Piano, a nonprofit organization that advocates and promotes underrepresented composers in solo piano repertoire.