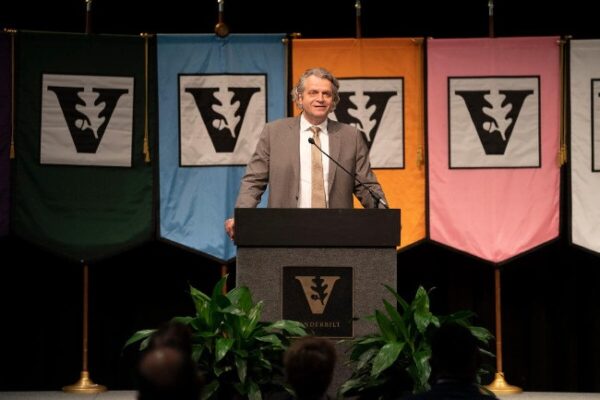 Chancellor Daniel Diermeier outlined a bold path forward for Vanderbilt University, challenging the university community to "set our aspirations higher" during his Fall Faculty Assembly address on Aug. 26. The assembly was held in person at the Student Life Center with a simultaneous livestream.
The chancellor also announced that the university would strengthen and expand its efforts to make Nashville, the university's hometown, a center of innovation, creativity and economic strength.
Diermeier opened by thanking the faculty for their tenacity and resilience during the past academic year as they developed multiple modes of teaching and novel ways to continue their research during the COVID-19 pandemic.
"We've proven to ourselves that we can do extraordinarily challenging things once we commit to doing so and work together," Diermeier said. "This sense of unity and common purpose should guide us as we are creating the future of this great university."
In particular, he acknowledged the heroic work of faculty members from the schools of nursing and medicine to help keep the campus community and Middle Tennessee region as safe as possible.
Diermeier cited three important takeaways from the university's experience during the past 18 months: when the community members work together on a common goal, anything can be accomplished; the university can operate at a higher level than it realized; and Vanderbilt can be successful following its own path.
The university conducted a successful academic year and emerged stronger than before. Its financial health continues to be excellent, with university's endowment now valued at more than $10 billion. "Years of careful financial stewardship have created a robust foundation upon which we can build as we move forward," Diermeier said.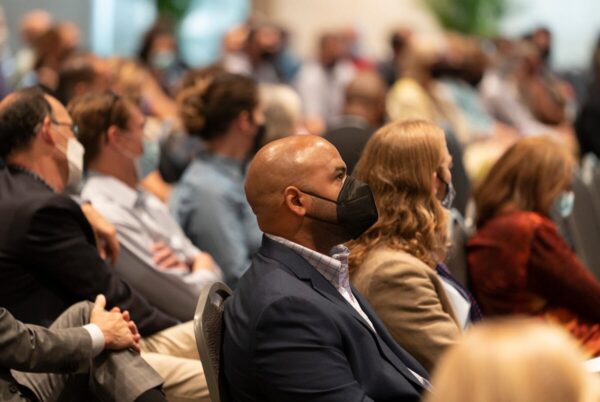 Diermeier provided examples of how the university is working together to make a significant impact on some of society's most difficult challenges.
Vanderbilt's Project on Unity and American Democracy, which launched programming in January, seeks to restore facts, reason, data and evidence to the national discourse and to provide a model for how those with opposing beliefs can work within the parameters of American democracy for the greater good.
This fall the Divinity School and the College of Arts and Science will open the James Lawson Institute for the Research and Study of Nonviolent Movements. The institute draws on Nashville's rich history as a battleground for civil rights to train the next generation of community organizers to create lasting change.
Diermeier then spoke about renewed efforts to increase Vanderbilt's engagement with the city of Nashville.
"The pandemic has reminded us how crucial and how rich with promise the ties between our university and Middle Tennessee are."
Examples of recent Vanderbilt projects in the community have included a door-to-door vaccine program developed by the School of Nursing and the tutoring by Vanderbilt students and faculty of public school students at risk of falling behind.
"For all the good work with our city, most of our efforts so far have occurred in an ad hoc fashion, responding to challenges as they arose," he said. "This year we are exploring how we can do more to help the people of Nashville strengthen their neighborhoods based on a true collaboration.
"This year, let us set our sights on new goals. Let us reach higher. Let us reimagine the extent to which Vanderbilt can be a force for understanding and innovation and a source of insight and understanding for our region and for the world—and then let us bring that vision to life with all the speed and grit and camaraderie we know so well."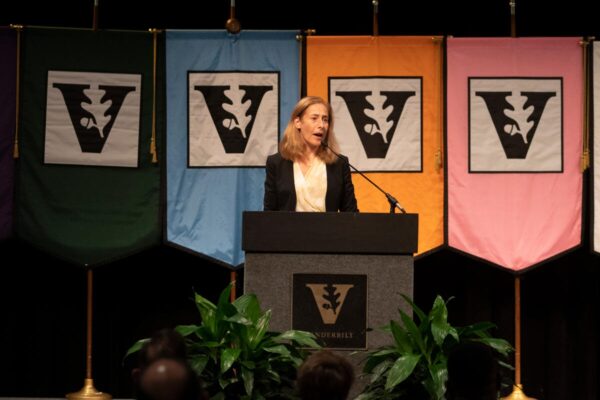 Cybele Raver, provost and vice chancellor for academic affairs, also spoke, crediting the faculty for the university's ability to raise its ambitions at this unusual time.
"Together, and as individuals, you reflect and inspire my own values as your provost and as a leader in higher education," she said.
Raver shared a few recent highlights from reinvigorated efforts to support faculty so that they can take their projects and goals to the next level.
This year's New Faculty Orientation celebrated the arrival of 130 colleagues—including those who are new to Vanderbilt this year and those who joined in 2020. The daylong program emphasized the importance of this time in each faculty member's profession. And for the first time, New Faculty Orientation programming will span the entire first year of a faculty member's career at Vanderbilt.
The Office of Faculty Affairs is leading several new initiatives, including resources for navigating one's career path and support for faculty gaining recognition for high-quality work.
"Chancellor Diermeier and I are fully committed to ushering in this new era of achievement for you, our faculty," Raver said. "Whether you just joined Vanderbilt or are celebrating decades of service to the university, this year marks a distinct threshold of possibility."
Faculty receiving 25 years of service awards were then recognized by Diermeier. He was joined at the podium by Raver and Faculty Senate Chair Mark Magnuson, Louise B. McGavock Professor of Molecular Physiology and Biophysics, for announcement of the 2021 fall faculty awards.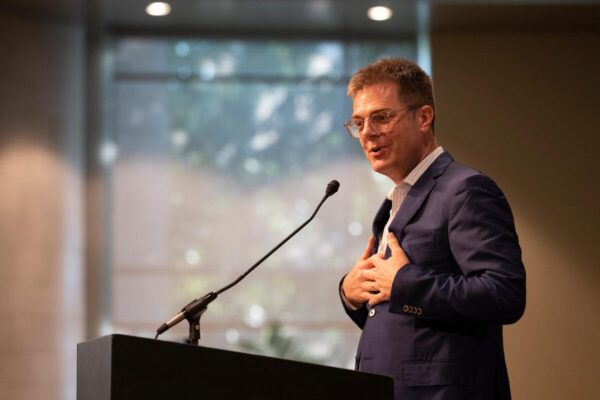 Other program highlights included a faculty presentation by James E. Crowe Jr., professor of pediatrics and pathology, microbiology and immunology and director of the Vanderbilt Vaccine Center. He has been on the front lines of global research to eliminate human susceptibility to COVID-19 and other illnesses. Crowe provided a "glimpse" into how his childhood fascination with collecting stamps and other objects provided a thread to his renowned research with many Vanderbilt colleagues on the molecular basis for human immunity to viruses.
"Antibodies increasingly are the future of preventing and treating infectious diseases," Crowe said. He also noted the amazing and beautiful diversity of the human immune system. "This touches on what a university brings that no other place does. Ways of knowing through art, pattern recognition, they really can inform the way we think about biology," Crowe said.
A full recording of the 2021 Fall Faculty Assembly is available on the Faculty Senate website.