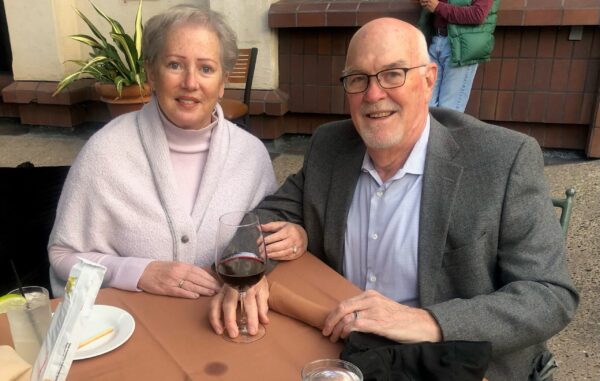 Although it has been more than 50 years since Warren Haviland, JD'69, graduated from Vanderbilt Law School and moved to California, his connection to the school's tight-knit community and mission has remained strong. He remembers his time at Vanderbilt fondly, and his education prepared him for a successful career as a matrimonial attorney in San Diego.
"What I really liked best about my experience at Vanderbilt was the camaraderie and friendship of my classmates," Warren says. He also recalls "the generosity that Vanderbilt extended to me through scholarships to help me get through school without undue financial stress on my family." This generosity was at the heart of what prompted Haviland and his wife, Karen Heffron (also a matrimonial attorney), to make a planned gift in 2019 in honor of Warren's 50th Vanderbilt Reunion.
"It was a significant milestone," Karen says. "We wanted to commemorate Warren's loyalty to his school and to help students pursuing careers in public interest law. The gift was also an attractive financial vehicle because of the tax benefits and the long-term income stream it provides."
Warren and Karen funded a charitable remainder unitrust  that will eventually establish the Warren E. Haviland and Karen M. Heffron Summer Stipend. The stipend will provide financial support to students at Vanderbilt Law School who are pursuing public interest careers. Warren's daughter is a public interest lawyer, and their gift recognizes the important work she and others do to advance access to legal services for underserved communities.
"We believe in equal justice for all, and this unitrust allows us to support law students who are interested in this important career path," Warren says. "I would encourage my fellow alumni to explore the different giving options Vanderbilt offers. The university can work with you to come up with a plan to reach your charitable goals."