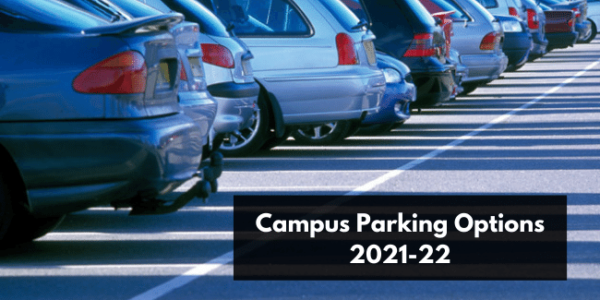 As you consider your parking permit options for the 2021–22 academic year, please remember to follow the university's health and safety protocols. As a reminder, if you park on campus, you will be required to have a parking permit, and current permits expire Aug. 31. Violations are subject to fines and towing. 
Undergraduate student information
VUPS Parking Services is open for registration for vehicle permits. Students may log in online with their VUnetID and password to register their vehicle for the 2021–22 academic year.  
To register, please have the following information available: 
Vehicle license plate number

 

State of vehicle registration 

Vehicle make, model, year and color 

 

A valid email address. All Parking Services notices will be sent to the given email address only.

 

Current cell phone number

 
Students are encouraged to use their student accounts as an alternative to a credit or debit card. 
Undergraduate parking permits for sophomores, juniors and seniors—whether they are residing on-campus or off-campus—are $780 per academic year.
Sophomore spots are currently sold out. You may add yourself to the waiting list from the permit page or order a reserved space in Kissam or Kensington.
Semester Permits: Students wishing to park on campus for one semester only (fall, spring or summer) also have the option to purchase a one-time semester undergraduate permit for $260 each. 
Reserved Parking: Students are able to register online for reserved parking in Kensington Avenue Garage and Kissam Garage. The parking rate for a reserved space is $2,200 per academic year. It will be charged in total at the beginning of the year and can be paid through the student's account or credit card. Reserved spaces are first come, first served. 
Please note the following updates:  
Students with annual or semester undergraduate permits can park in any of the parking facilities on the

expanded list

on the Parking Services website for the 2021–22 academic year for more flexibility. 

 
Undergraduate students will

no longer be able to park in the Terrace Place and West garages

as these are now daily parking facilities. 

 

No refunds will be issued for any undergraduate student permits. 

 
Learn More and Purchase Permit
---
Graduate and professional student information
The Parking Services Office will continue to offer annual parking permits for the 2021–22 academic year. Current parking permits expire on Aug. 31, and vehicle registration for the new year is open now. Individuals with annual permits can park in any non-reserved parking space on campus (i.e., there are no assigned parking zones), with the exception of the daily parking facilities (Terrace Place, Wesley Place, Sony and West garages) and designated hourly paid parking spaces.
The graduate and professional student rate is $540 ($45/month).
Annual permit parking for the 2021–22 academic year starts Sept. 1.

Learn More and Purchase Permit
---
Additional transportation options
Vanderbilt University offers a wide variety of transportation options, including the newly enhanced WeGo EasyRide program that allows full-time and part-time students, faculty and staff to take local and regional bus trips and the commuter train free of charge. Students can also use new hourly paid parking spaces in select parking lots and garages across campus for short term parking needs.  
For additional assistance, contact VUPS Parking Services at Parking@vanderbilt.edu or 615-322-2554. 


MoveVU is Vanderbilt's strategic transportation and mobility plan that falls under the FutureVU comprehensive campus planning efforts. For more information, visit the MoveVU website and Instagram.