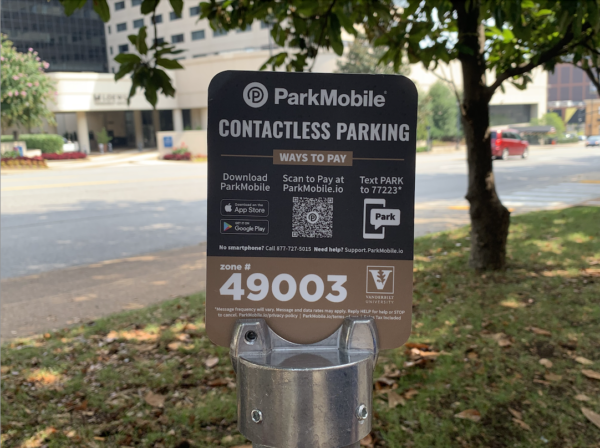 Campus visitors and Vanderbilt community members can now use new hourly paid parking spaces in select parking lots and garages across campus for short-term and visitor parking needs. These spaces are available 24 hours a day, seven days a week. Current parking meters and pay stations are in the process of being converted to this new system, and additional spaces will be added on campus as part of the MoveVU transportation and mobility plan. 
Powered by parking app ParkMobile, this new system will offer the following contactless payment options: 
Download the ParkMobile app on the App Store and Google Play

 

Scan the QR code on the signs where you park

 

Text PARK to 77223

 

Individuals without smartphones can call 

877-727-5015

 
Parking is $3/hour. All pay by phone transactions will incur a $0.45 transaction fee, including each extension of parking.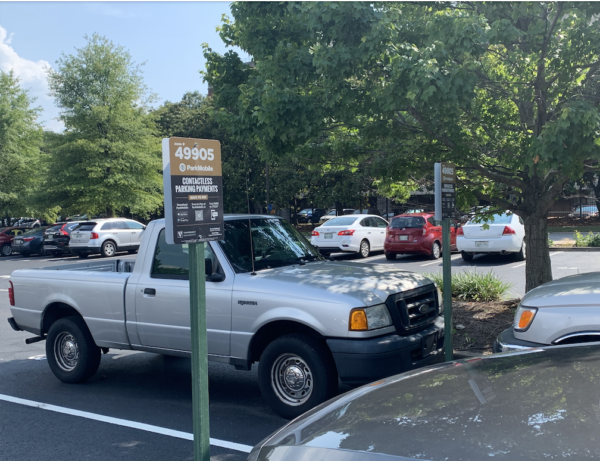 Parking lots and garages with hourly paid parking include: Lot 5A, Lot 5B, Wesley Place Garage (Lot 7B), Lot 76A, Lot 71, Lot 95, Children's Way (Lot 102), Lot 27, Lot 24, 24th Avenue South (Lot 18A), Garland Avenue (Lot 16B), 24th Avenue South (Lot 63), Lot 25, Lot 3, 25th Avenue Garage (Lot 20), Lot 298A and West Garage*. 
A portion of these lots will be designated hourly paid parking spaces. Be sure to check signs to ensure you have parked in the correct area. 
*Hourly paid parking will come online in the West Garage at a later date.  
Locations with hourly paid parking spaces will soon be updated on the parking map, and spaces will be marked with signs. Contact Support.ParkMobile.io to reach ParkMobile directly; for any Vanderbilt-specific questions, please contact parking@vanderbilt.edu. 
Please note that the $5 daily hangtags previously sold by Parking Services have been discontinued and will not be honored after Dec. 31, 2022; no refunds will be given for previously purchased hangtags. 


MoveVU is Vanderbilt's strategic transportation and mobility plan that falls under the FutureVU comprehensive campus planning efforts. For more information, visit the MoveVU website or Instagram.