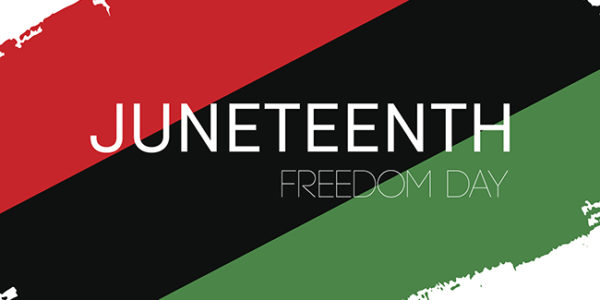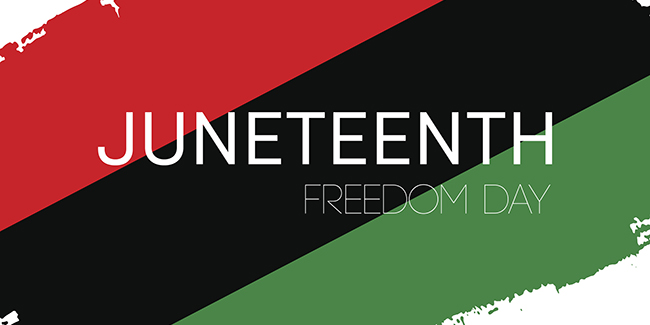 Vanderbilt joins the nation in celebrating President Biden's historic decision on Thursday, June 17, to immediately establish Juneteenth (June 19) as a federal holiday. Vanderbilt will remain in session and will continue events that have been scheduled throughout the week commemorating the end of slavery in the United States on June 19, 1865.
University leaders look forward to engaging with the Vanderbilt community around future observances of the Juneteenth holiday as part of the university's continuing commitment to address racial injustice while working toward a more inclusive and welcoming Vanderbilt community.
Vanderbilt also today announced that it is the newest member of the Universities Studying Slavery consortium. The consortium, created and led by the University of Virginia, began in 2014 with five Virginia colleges and universities that were actively researching their institutional ties to the slave trade. Now more than 70 institutions are working together in the consortium to respond to historical and contemporary issues dealing with race and inequality in university communities and in higher education more broadly.
A number of events have been held at Vanderbilt this week to reflect on the importance of Juneteenth. Leading up to the university's annual observance, Vice Chancellor for Equity, Diversity and Inclusion André L. Churchwell hosted a discussion with faculty members Dennis C. Dickerson, Reverend James M. Lawson Professor of History, and Associate Professor of History Brandon Byrd. The Bishop Joseph Johnson Black Cultural Center has hosted a series of events open to the campus community. The Graduate Student Association of the Department of Molecular Physiology and Biophysics also researched and developed a poster celebrating the achievements, milestones and contributions of Black scientists in the field of physiology. In an accompanying video, members of the molecular physiology and biophysics department and university leadership also share what Juneteenth means to them.
Remaining Juneteenth events scheduled Friday, June 18, and Saturday, June 19, include:
Friday, June 18, 11 a.m. – Juneteenth Celebration and Barbecue at the Bishop Joseph Johnson Black Cultural Center (in-person, RSVP required: REGISTER HERE) – co-sponsored by the Association of Vanderbilt Black Faculty and Staff, the Office for Equity, Diversity and Inclusion, the Provost's Office for Inclusive Excellence and the Department of African American and Diaspora Studies. For more information, please contact the Black Cultural Center.
Saturday, June 19, noon to 5 p.m. – The  Nashville Jazz Workshop  and the  Curb Center for Art, Enterprise and Public Policy  at Vanderbilt will participate in the Juneteenth Jazz and Art Live Experience. The event, which will feature a community art exhibit and children's interactive art zone, will be at 1012 Buchanan St., Nashville, TN 37208.