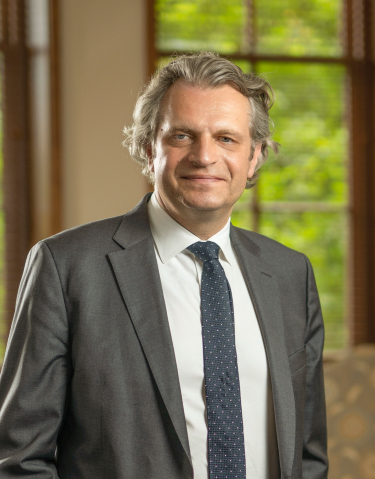 Vanderbilt University has become the newest member of the Universities Studying Slavery consortium as part of its reinvigorated commitment to confront racial injustice while working toward a more inclusive and welcoming campus community.
"Vanderbilt's membership in this consortium signals our dedication to a rigorous study of our institutional history," Chancellor Daniel Diermeier said. "We recognize the importance of exploring and acknowledging the legacies of racial injustice and segregation through scholarship and rigorous research."
The consortium, created and led by the University of Virginia, began in 2014 with five Virginia colleges and universities that were actively researching their institutional ties to the slave trade.
Now more than 70 institutions are working together in the consortium to respond to historical and contemporary issues dealing with race and inequality in university communities and in higher education more broadly.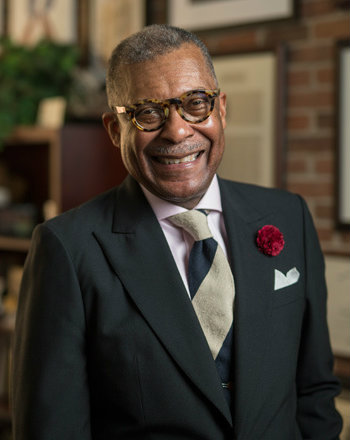 "We look forward to open dialogue and engagement with our partner schools as we develop and share best practices related to one of Vanderbilt's highest priorities—deepening the principles of diversity and inclusion across the university," said Dr. André L. Churchwell, vice chancellor for equity, diversity and inclusion and chief diversity officer. "We will continue to develop programming and a campus culture that allows every member of our community to feel welcomed and supported."
The consortium holds semiannual meetings to discuss strategies, collaborate on research and learn from one another.
Vanderbilt faculty are leading numerous research studies and projects related to the histories of enslavement and racial injustice, both in Nashville and across the globe.
These include:
Slave Societies Digital Archive, which has preserved more than 1 million images of endangered ecclesiastical and secular documents related to Africans and African-descended peoples in slave societies. The archive, founded and directed by Jane Landers, Gertrude Conaway Vanderbilt Professor of History, has documented the lives of approximately 6 million free and enslaved Africans, their descendants, and the indigenous, European and Asian people with whom they interacted.
Postdoctoral scholar Daniel Genkins, who is the digital archive's executive director, is collaborating with the Data Science Institute to automate the extraction of information from the archive's records.
The archive's collection continues to grow. Distinguished Professor of History Marshall Eakin recently concluded a British Library Endangered Archives Programme project that digitized notarial records in two locations in Paraiba, Brazil. The archive also funded a new project in Guadalajara, Mexico, and is awaiting the reopening of their archive after the pandemic to receive their digitized materials.
Building upon the work of the Slave Societies Digital Archive, the Trans-Institutional Program on the International Initiative for the Study of Slave Societies has advanced collaborative research as well as public history and community outreach programming.
Historic Black Nashville Mapping Project, led by Daniel Sharfstein, professor of law and history who holds the Dick and Martha Lansden Chair in Law, and Jane Landers. They organized and co-taught the first University Course on Historic Black Nashville, training students to conduct research in local archives and historic sites.
Landers and Sharfstein are now working with Jim Schindling, Vanderbilt visiting scholar, to develop an online map of Historic Black Nashville. Faculty and student research has uncovered a vibrant free Black community preceding the Civil War that was shut down and largely erased. They included a Hotel Afrique for Black sailors going up and down the river from Canada to New Orleans and a free Black school that kept reopening despite racist attacks.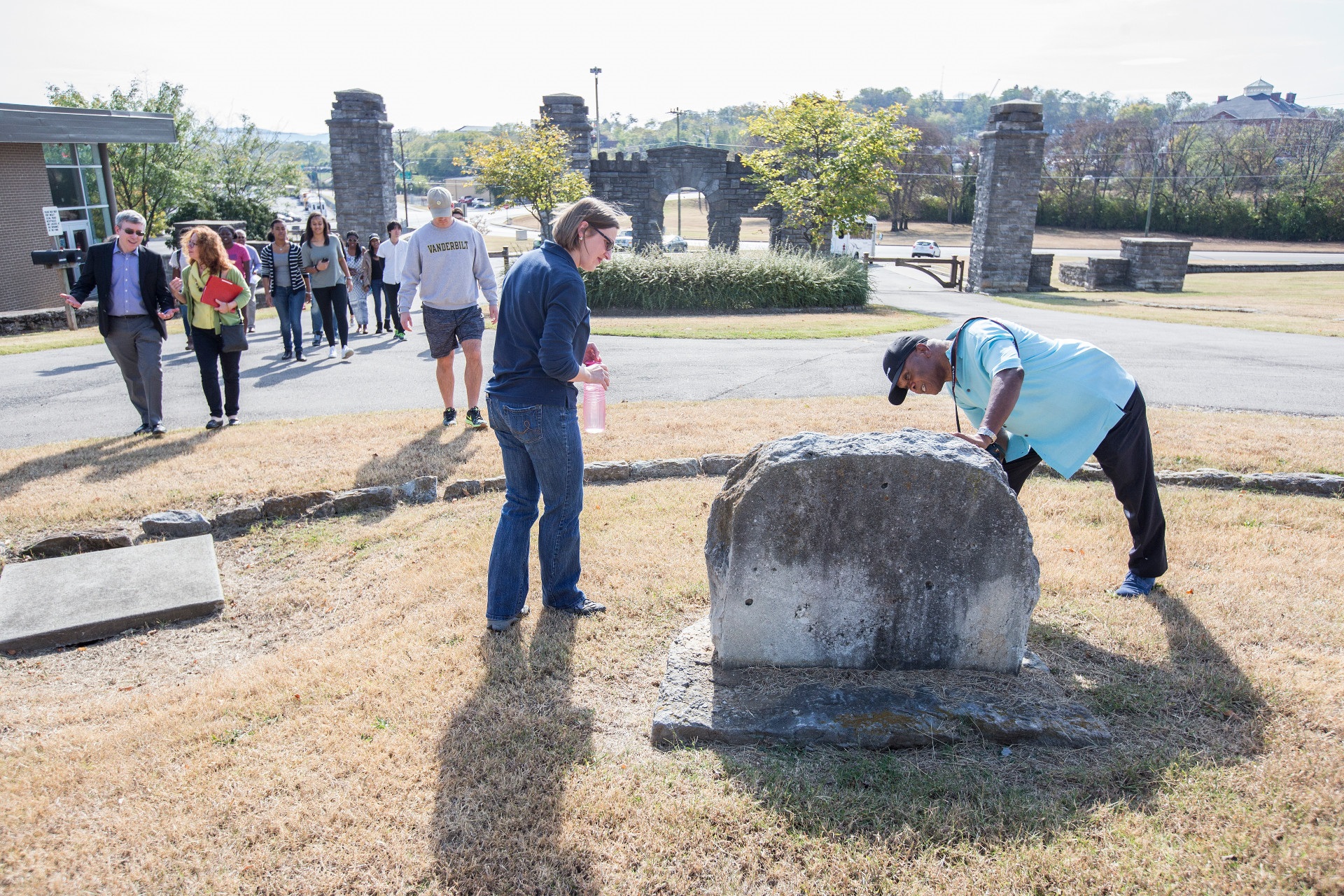 Fort Negley Descendants Project, an oral  history archive of the descendants of Fort Negley, developed by Angela C. Sutton, MA'09, PhD'14, assistant dean for graduate education and strategic initiatives, with assistance from Professor Jane Landers, Daniel Genkins, Jim Schindling and many students. The archive strives to record the voices and stories of living descendants of the fort's African American builders and defenders, who were enslaved and free people pressed into labor by the Union Army. Vanderbilt research to document the vital contributions of African Americans to build and defend the site propelled the United Nations Educational, Scientific and Cultural Organization to recognize Fort Negley as a "Site of Memory" with its Slave Route Project.
Mapping Black Litigants and Lenders in the Antebellum South, led by Kimberly Welch, assistant professor of history. She is working with Jim Schindling to map Black networks drawn from her two book projects. Black Litigants in the Antebellum South draws on manuscript lower court cases and includes more than 1,000 examples of Black litigants using law on their own behalf—often successfully. She is now inputting relational data from these court records into Schindling's Spatial Historian tool.
Welch will add records from her current work, The Stability of Fortunes, which reconstructs the world of Black moneylenders in the antebellum U.S. South who entered into credit relationships with whites and other people of color in New York; Philadelphia; London; Liverpool, England; Paris; and Marseille, France.
Engine for Art, Democracy and Justice, founded and led by Maria Magdalena Campos-Pons, Cornelius Vanderbilt Professor of Art, provides virtual conversations and artistic collaborations focused on healing, unity and care at a time of significant social unrest around the world. EADJ's trans-institutional partners are Fisk University, the Frist Art Museum and Millions of Conversations. Works by African American composer Julius Eastman and a large-scale installation by Ghanaian artist Ibrahim Mahama at Fisk were featured this spring.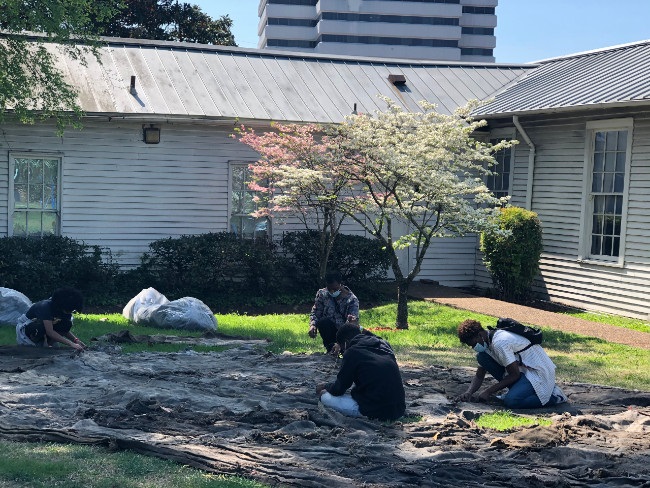 Black Lives and Liberation series, published by Vanderbilt University Press and co-edited by Brandon Byrd, assistant professor of history. The series has two overall goals: to explore social justice and activism by Black individuals and communities throughout history to the present, including the Black Lives Matter movement and the evolving ways it is being articulated and practiced across the African Diaspora; and to examine everyday life and culture, rectifying well-worn "histories" that have excluded or denied the contributions of Black individuals and communities or recast them as entirely white endeavors.
Circum-Atlantic Studies, sponsored by the Robert Penn Warren Center for the Humanities and co-directed by Jane Landers, Daniel Genkins, and Theron Corse, professor of history, geography and political science at Tennessee State University, focuses on the themes of Atlantic slavery, colonialism and post-colonialism, with most sessions centering on an invited talk or a discussion of a pre-circulated paper. Participant research links Africa, Europe, the Americas and the Caribbean, and addresses a range of constituencies on campus. The Warren Center also supports the Black Atlantic History Speaker Series, which invites major scholars of the Black Atlantic to campus every February to discuss their research and publications.
The Warren Center, through the support of the National Endowment for the Humanities, also offers a series of trans-institutional courses that utilize the campus as a living laboratory, giving future historians, architects, archaeologists, curators and engineers unique hands-on experiences. These courses include archaeological digs around campus and archival research into the university, offering students the opportunity to engage with the rich and complicated history of Vanderbilt and Nashville.
Other Vanderbilt faculty members who are conducting research focused on the history and modern legacies of slavery include: Celso Castilho, associate professor of history; Dennis Dickerson, Reverend James M. Lawson Professor of History; Teresa Goddu, associate professor of English and American studies; William Luis, Gertrude Conaway Vanderbilt Professor of Spanish; and Michael R. DeBaun, professor of pediatrics who holds the J.C. Peterson, M.D. Chair.