Media Inquiries
Latest Stories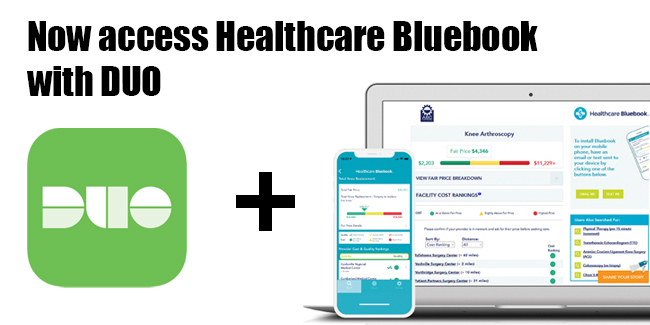 Healthcare Bluebook, an online price comparison tool for health care services that is free for Vanderbilt benefits-enrolled faculty, staff and their dependents, is now protected using multi-factor authentication. MFA provides an additional layer of security for users logging in to a secure environment. The change to users' log-in experience will be limited to an additional log-in prompt they will receive directly after entering a VUnetID and password.
MFA leverages three types of authentication:
Something you already enter – VUnetID and password
Something you have – your physical device
Something you are – a unique code provided by the MFA app Duo
Vanderbilt University uses Duo Security as its MFA solution. Duo makes authentication easy by allowing individuals to verify their identity via mobile app or Universal 2nd Factor (U2F) device. To download the Duo application to your mobile device and enroll in MFA, follow the steps described here. This step is required to be able to continue logging in to Healthcare Bluebook starting June 17.
For more information and help with setting up Duo and enrolling in MFA, visit the VUIT MFA help page.
For questions regarding benefits, please contact the HR Benefits team at benefits@vanderbilt.edu.