After more than 15 years as a beloved campus mentor and leader at The Martha Rivers Ingram Commons, Frank E. Dobson Jr. is returning to his alma mater, Bowling Green State University, where he worked as a graduate assistant to writer James Baldwin.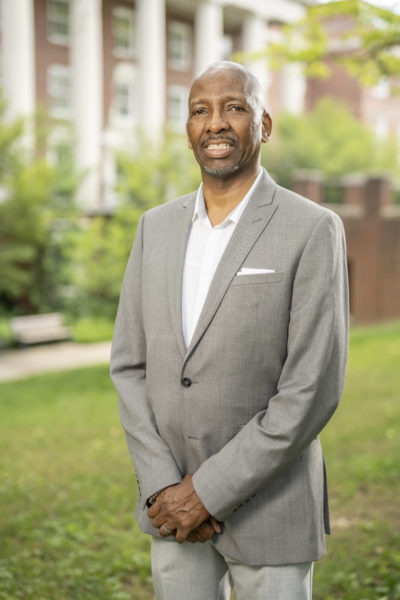 "The decision is bittersweet because Vanderbilt has become a home for me," said Dobson, who will leave his role as associate dean of The Martha Rivers Ingram Commons in mid-June. "In this next chapter before retirement, it's exciting to go back to a place that is close to my heart and pour into young people."
Dobson came to Vanderbilt in 2004 as the director of the Bishop Joseph Johnson Black Cultural Center. He also led the Posse Scholar program, which is now led by Director of the Provost's Office for Inclusive Excellence Franklin Ellis. Vanderbilt was the first university in the nation to partner with the Posse Foundation to recruit and mentor underrepresented minorities.
Dobson later was named one of the original faculty heads of house on The Ingram Commons and became a VUcept mentor, where he led university-wide efforts to promote inclusion and belonging across the first-year experience. In 2019 he was appointed as associate dean of The Ingram Commons.
"My best memories of Frank are memories he doesn't know I have: the many times I have watched him interact with our students and saw what true listening looks like," said Vanessa B. Beasley, vice provost for academic affairs and dean of residential faculty. "His presence in our community was both seen and felt, and his legacy will live on through his example as well as the many friends he made at Vanderbilt among people of every age and background."
Dobson has been the faculty head of Gillette House since 2008 and jokes that he and the hall's namesake, Frank E. Gillette, a trustee of Peabody College in the mid-1900s, both share the same first and middle name, so he was meant to live there for the last 13 years.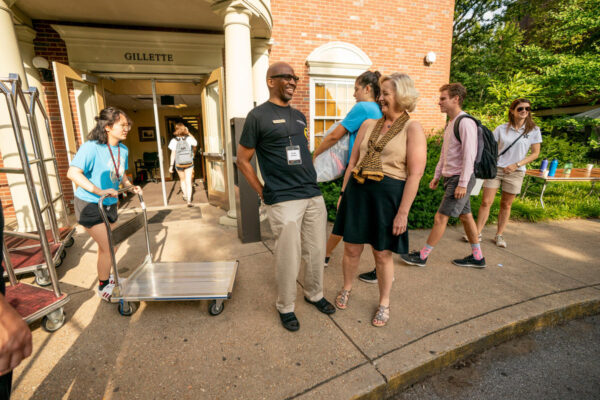 Beyond the relationships he's formed over the decades, Dobson said some of his greatest memories include the renovation and expansion of the Black Cultural Center, the launch of The Ingram Commons and the opening of the Student Center for Social Justice and Identity.
"Diversity and inclusion are hallmarks of the Vanderbilt community now in a way that has evolved from when I came in 2004," Dobson said, "and we're proud of it, and it's wonderful."
Rosevelt Noble, assistant dean of residential colleges who now leads Vanderbilt's Black Cultural Center, said Dobson's legacy "will forever remain on our campus."
"There are a great number of students and staff at Vanderbilt who call him a mentor," Noble said. "I proudly count myself in that group."