Media Inquiries
Latest Stories
The Vanderbilt Postdoctoral Association and Office of Postdoctoral Affairs announced its 2021 award winners at the Spring Postdoc Awards ceremony on May 24.
Postdoc of the Year
The Postdoc of the Year award recognizes a postdoctoral scholar who demonstrates excellence in research and scholarship since January 2020. The nominee must demonstrate excellence in several criteria, including publications, presentations, awards/honors, service and mentoring. The Office of Postdoctoral Affairs solicited nominations from faculty in each school, and the Postdoctoral Fellow Advisory Committee reviewed and voted on all nominations.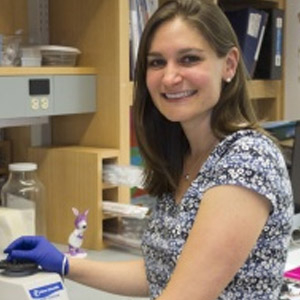 This year's recipient is Lindsey Seldin, Ph.D., mentored by Ian Macara, chair of the Department of Cell and Developmental Biology, professor of cell and developmental biology and Louise B. McGavock Chair.
Seldin is described as a "fearless experimentalist who has boundless enthusiasm, and shows unusual brilliance in her thinking about cell and developmental biology." Since joining Macara's lab in 2015, she has received multiple fellowships, including the American Cancer Society Postdoctoral Fellowship, the F32 NRSA Postdoctoral Fellowship through the National Cancer Institute, and two T32 NRSA Postdoctoral Fellowships. She also has given invited talks at several international conferences and served as an exceptional teacher and dedicated mentor for incoming graduate students.
Most notably, Seldin's work was published by Developmental Cell in 2020 and highlighted with both a preview article and the cover image. Significantly—and unlike the majority of publications today—Seldin and her mentor were the only authors. She designed and performed all of the experiments described in the paper; and although it involved more than a dozen mouse strains (some involving crossing four alleles), she maintained all of the lines herself and performed all of the sectioning, confocal imaging, analysis and assay development in the study. She also wrote the manuscript, generated all the figures, and dealt with the submission process. Below are a few additional comments from her mentor:
"It is fair to say that of the 26 postdocs I have trained (many of whom have gone on to successful academic positions), Lindsey is one of the very best and brightest, with a true passion for science, and will be highly effective as an independent investigator."
"She is creative, articulate, highly ambitious, organized, collegial and collaborative, energetic, tireless, a natural leader and teacher and driven to succeed."
"Clearly she has the work ethic, drive, independence and ambition to be immensely successful as an independent scientist. She has given multiple presentations, including talks about her research at Gordon conferences in Maine and Italy, and at a cancer research meeting in Shanghai."
An honorable mention was awarded to James Muchira, mentored by Mariann Piano, senior associate dean for research, postdoctoral fellowship director and Nancy and Hilliard Travis Chair in Nursing.
Postdoctoral Mentor of the Year
Recipients of the Postdoctoral Mentor of the Year award must demonstrate a willingness to share expertise and advice; service to the community at large, including other mentoring activities; and scholarship within the mentor's own career, including publications, awards, presentations and honors. The Vanderbilt Postdoctoral Association solicits nominations from all Vanderbilt postdocs, and the VPA Executive Board reviews and votes.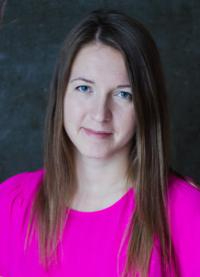 This year's recipient is Inga Saknite, Ph.D., mentored by Eric Tkaczyk, director of the Vanderbilt Dermatology Translational Research Clinic, assistant professor of dermatology and assistant professor of biomedical engineering.
Saknite is described as "an amazing mentor. Clinical collaborators and prospective team members often share that they enjoy working with her and appreciate her mentorship and compassion. When Inga's mentees struggle, she courageously has the necessary difficult conversations. She aims to understand the cause of the issue and help her mentees improve specific skills needed in their career." Over the past three years, Saknite has been the primary mentor of six medical students and five undergraduate researchers who have moved on to prestigious positions. Other notable comments from her mentor include the following:
"My team has benefited tremendously from Inga's leadership and service. Inga has become the heart of the team and my primary advising colleague in strategic decisions. She has had a pivotal role in screening, recruiting, on-boarding, motivating and mentoring all team members, including the five postdocs, five medical students, five undergraduates and one research engineer."
"Inga is a pleasure to mentor as well. She respectfully considers solicited and unsolicited feedback, responds with equanimity, and follows through with serious action and consideration. Over time, we have built a foundation of trust and now mentor each other. I admire her understanding and compassion, and I have regularly asked her for feedback on how I could improve in leading the team."
"Inga's passion is rigorous inquiry in the physical and medical sciences. She courageously undertakes innovative interdisciplinary work that can benefit patients and society. She has been highly productive, as evidenced on her CV by three manuscripts, nine peer-reviewed abstracts and a funded grant in the last year alone. Inga has persevered through unexpected challenges in her research while maintaining the highest scientific rigor and ethical standards."
An honorable mention was awarded to Saramati Narasimhan, mentored by Dario J. Englot, assistant professor of neurological surgery, radiology and radiological sciences and biomedical engineering.
Postdoc Service Award
The Postdoc Service Award goes to a postdoctoral scholar who has demonstrated sustained service to Vanderbilt through service to the community at large—through professional societies, scholarly work outside regular lab responsibilities, or by leading within and promoting the postdoc experience at Vanderbilt. The Vanderbilt Postdoc Association solicits nominations from all postdocs, and the VPA Executive Board reviews and votes.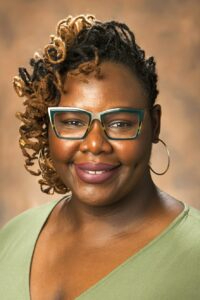 This year's recipient is ReAnna Roby, Ph.D., mentored by Nicole M. Joseph, assistant professor of mathematics education, and Dina M. Stroud, executive director of the Fisk-Vanderbilt Master's-to-Ph.D. Bridge Program.
Roby is a second-year postdoc with the Fisk-Vanderbilt Center of Excellence. At Vanderbilt, she has served as the chair/co-chair for the VPA Committee on Equity, Diversity and Justice since the fall 2019 academic year and has played a fundamental role in advocating for the needs of minoritized postdocs while also aiding the organization in facilitating workshops to better equip the overall community with the tools to be more culturally competent and aware.
Additionally, her commitment to the postdoc community has fostered new relationships with campus identity centers and more vocal support of minoritized communities. Roby is involved with the University Diversity Council and the Provost's WAVE (Women's AdVancement and Equity) Council; has served as a facilitator of the Fair Play Games for the School of Medicine Basic Sciences; as membership chair for the National Association for Research in Science Teaching; as a member of the Alcorn Research Connection; and is a key contributor to the Fisk- Vanderbilt Bridge Program, the Joseph Mathematics Education Research Lab, the Race Research and Justice Advisory Board, the STEM Sistah Network, and the Intersectional Study of Black Women and Girls in Society Vanderbilt Community Lab. Other notable comments from her peers include the following:
"ReAnna S. Roby's deep understanding of intersectionality has been an invaluable asset to the postdoc community, inspiring her colleagues to address broad social issues constructively. As diversity, equity and inclusion chair for the Vanderbilt Postdoctoral Association, she and her committee have planned and hosted numerous workshops and panels."
"She has served on numerous councils, advisory boards and panels at Vanderbilt and has contributed extensively to her field as a reviewer for several journals. She is also committed to advancing Historically Black Colleges and Universities and supporting students seeking college admission with the CAP program. The Vanderbilt postdoctoral community is lucky to have such a fantastic leader, colleague and contributor in Dr. Roby."
An honorable mention was awarded to Brianna Yamasaki, mentored by James R. Booth, Patricia and Rodes Hart Professor of Psychology and Human Development.
Faculty Mentor of the Year
Recipients of the Faculty Mentor of the Year award must demonstrate a willingness to share expertise and advice; service to the community at large, including other mentoring activities; and scholarship within the mentor's own career, including publications, awards, presentations and honors. The Vanderbilt Postdoctoral Association solicits nominations from all Vanderbilt postdocs, and the VPA Executive Board reviews and votes.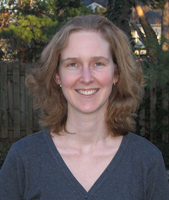 This year's recipient is Borden Lacy, Ph.D., Edward and Nancy Fody Chair in Pathology, professor of biochemistry and pathology, microbiology and immunology and director of the Vanderbilt Center for Structural Biology.
Lacy's mentees notably mention how she "prioritizes supporting our research and career goals through regular meetings and an open-door policy. Meetings with Borden range between engaging scientific discussions to conversations about our goals, aspirations and personal lives. As postdocs in her lab, it is clear to us that she is invested in our success and well-being as scientists and multifaceted people." Some examples of the comments are as follows:
"Since her early days at Vanderbilt, Borden has assumed many leadership roles but clearly prioritizes mentorship relationships, as evidenced by her mentoring of new faculty, postdoctoral fellows, and graduate, undergraduate and high school students, overseeing 10 postdocs or clinical fellows, nearly 20 graduate students, over a dozen undergraduate or high school summer research students, and serving on the committees of dozens of graduate students."
"It is her mixture of patience and genuine curiosity that I hope to emulate as I transition to the next stage of my career."
"Borden has been nothing but kind and encouraging in my pursuit of postgraduate training for a nontraditional research career. Borden's advisement and support have been absolutely instrumental in furthering my development as a research scientist."
"Despite the many challenges faced with the COVID-19 pandemic over the past year, Borden has remained unfailingly optimistic and genuinely considerate of the well-being of all her lab members. From initiating Zoom happy hours and lab talent shows to broadly promoting mental health, it is never a question as to whether Borden truly cares about her trainees. Borden embodies the qualities found in the best scientific mentors while maintaining empathy and humility in regard to her considerable accomplishments."
"Borden pushes all her trainees to be the best scientists we can be. She gives us all the tools required for success and opens every door she can so that we can achieve our goals."
An honorable mention was awarded to Jane F. Ferguson, assistant professor of medicine.
Watch the full 2021 Spring Postdoc Awards ceremony. >>
Vanderbilt postdoctoral fellows, commonly known as postdocs, are professionals who have earned doctoral degrees and are, in most cases, temporarily pursuing additional scholarly training, experience and research progress necessary for a wide range of career paths. Postdocs play an important role in Vanderbilt's research enterprise and are integral to the discovery and learning mission of Vanderbilt University and Medical Center. At any given time, Vanderbilt has more than 500 postdocs across both VU and VUMC.