Smetana named to CUPA-HR national board
May. 20, 2021, 8:00 AM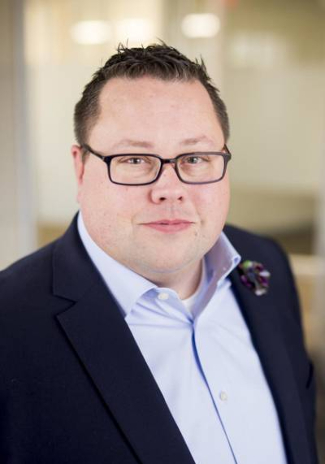 Erik Smetana, executive director for people and engagement in Vanderbilt University Human Resources, has been named an at-large director to the national board of the College and University Professional Association for Human Resources.
CUPA-HR is the leading HR association for higher education professionals in the U.S. and abroad. The organization observes trends, investigates emerging workforce issues, facilitates national policy efforts on behalf of the higher education community, and leads research and promotes strategic discussion among colleges and universities. Vanderbilt has been a member of CUPA-HR since 1998.
"Vanderbilt values our relationship with CUPA-HR, which is a great resource for trends and changes within the higher education workforce and workplace," said Cleo Rucker, chief human resources officer. "We greatly appreciate Erik's commitment to CUPA-HR. Being an at-large director puts Vanderbilt at the forefront of higher education trends, allowing the university to continually attract and retain talented faculty and staff."
Smetana has been a member of CUPA-HR since 2006 and serves on the Learning and Professional Development and Research Advisory committees and the HR Analytics in Higher Education Task Force. He is also a member of the 2017-18 CUPA-HR Emerging Leaders Program, which selects only six members from across the country each year. He will start his role on the national board in July 2021.
CUPA-HR's core mission is to build a diverse, inclusive community that connects and delivers learning and development resources while also benchmarking research, analysis and reporting of higher education workforces. It also proactively advocates legislative and regulatory issues that impact the higher education workplace.