Media Inquiries
Latest Stories
Vanderbilt University has named the Class of 2021 Founder's Medalists.
Since 1877, Vanderbilt has awarded a gold medal to the student graduating with first honors from each of the university's 10 schools and colleges. The awards are named after the university's founder, Cornelius Vanderbilt, who made a contribution to endow the awards in their first year.
Arts and Science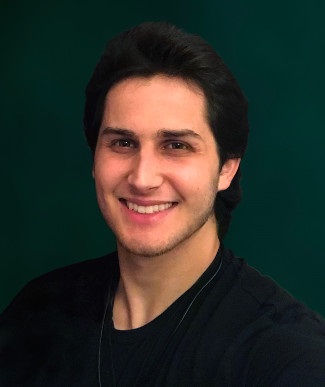 Dominic Cruz Bustillos, from San Rafael, California, is this year's Founder's Medalist for the College of Arts and Science. He is graduating with a bachelor of arts in history and Russian language. He attributes his success to the work ethic instilled by his family. His grandmother, who emigrated from Chihuahua, Mexico, had a particularly strong impact on his appreciation for his opportunities in the United States. Bustillos earned triple honors: in the College of Arts and Science, in history and in Russian. After a year in St. Petersburg, Russia, he wrote two honors theses analyzing the relationship between coal miners, collective action and authoritarianism in Ukraine's Donbas region. He is the first student at Vanderbilt to write and defend a thesis in Russian. He was an original member of Vanderbilt's Research on Conflict and Collective Action Lab and studied nuclear nonproliferation. He also was a research assistant at the Kennan Institute of the Woodrow Wilson International Center for Scholars. Bustillos now is a full-time research assistant for retired Lt. Col. Alexander Vindman at the Lawfare Institute. His goal is to work in government or academia to contribute to research on conflict and collective action in Russia and Ukraine.
Blair School of Music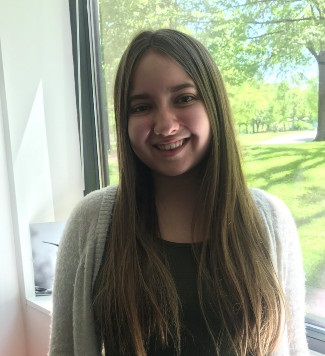 Kaila Geisinger, from Stuart, Florida, is this year's Founder's Medalist for the Blair School of Music. She is graduating with a bachelor of music. Gesinger's diverse experiences have helped shape her future. She majored in harp performance and human and organizational development, with a minor in art. Her oil painting has sharpened her marketing skills; her business and physiology classes have influenced the way she approaches strategy; and her work ethic and determination have been strengthened by her dedication to the harp. She was active in Sigma Alpha Iota women's music fraternity and in Vanderbilt Student Government. She won second place in the 2019 American Harp Society National Harp Competition and received the 2020 Theodore Presser Scholarship. She performed as part of Vanderbilt's 2020 Commencement ceremony and always enjoys performing with her sister, a violist. Geisinger is staying in Nashville after graduation to pursue a marketing role in a startup software company while continuing her harp performances through opportunities in the community.
Divinity School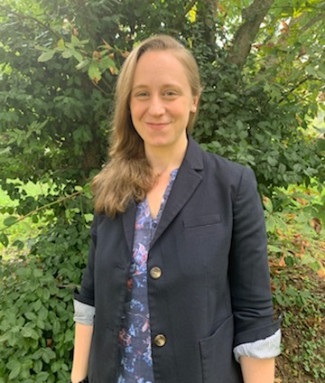 Erin J. Parks, from Everett, Washington, is this year's Founder's Medalist for the Divinity School. She is graduating with a master of divinity. With a Nathan & Morris Brandon Honor Scholarship, Parks has embraced her studies, completing a concentration in religion, gender and sexuality. She received honors for her master of divinity project. The insights of her classmates and of professors Laurel Schneider, Bruce Morrill and Joerg Rieger have shaped her education profoundly. The opportunity to co-chair GABLE, which creates a safe space for conversations that include a diversity of sexualities and gender expressions, also expanded and enriched her Divinity School experience. In addition, Parks enjoyed being a teaching assistant at Belmont University and an adult education facilitator at a Lutheran church in her hometown. She is grateful for the support she received from the Divinity School community when the Nashville tornadoes severely damaged her home in March 2020 and she had to find new housing. In the fall, she will enroll in a doctor of philosophy program in theological and philosophical studies at Drew University.
School of Engineering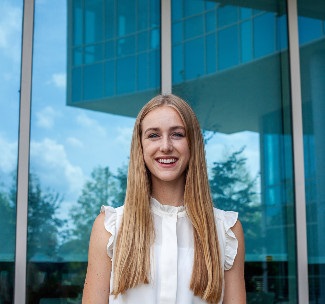 Samantha A. Speer, from Westlake Village, California, is this year's Founder's Medalist for the School of Engineering. She is graduating with a bachelor of science. Speer became a double major in computer science and mathematics when she discovered her passion for engineering problem-solving. Then in a course exploring cybersecurity, she saw the need for better communication between the technology arena and the rest of the world. To begin filling that awareness gap, she developed cybersecurity training for all Vanderbilt students to educate them on the importance of cybersecurity, account security, social engineering and updates. Speer has served as a project manager and managing director for Students Consulting for Nonprofit Organizations, which works with local nonprofits to solve business problems. She also has performed, competed and recorded with Harmonic Notion, a Vanderbilt student a cappella group that she led as president. After graduation, Speer will work as an associate consultant at Bain & Co. in Houston for three years before attending Harvard Law School through their Junior Deferral Program. Speer aims to use her understanding of computer science and mathematics, consulting experience and legal studies to work within the intersection of business, technology and law.
Graduate School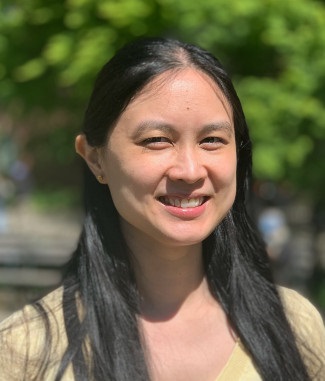 Grace A. Chen, from New York City, is this year's Founder's Medalist for the Graduate School. She is graduating with a doctor of philosophy in learning, teaching and diversity. Chen's passion is identifying educational problems and launching research to pursue solutions that benefit students and teachers. For her ongoing research on relationship-building between teachers and students, Chen partners with urban secondary mathematics teachers who have a long, effective track record and are as dedicated as she is to raising the life chances of historically marginalized groups. Through this research, she is making important contributions to the fields of mathematics education, teacher education, learning sciences and critical pedagogies. Among her honors are a Mindset Scholars Network Inclusive Mathematics Environments Early Career Fellowship, a National Science Foundation Graduate Research Fellowship, and the Peabody Faculty Council Equity, Diversity and Inclusion Leadership Award. She has won numerous awards for mentoring peers and building community within her department and Peabody College, and she has been a particularly strong advocate for students of color. After graduation, Chen plans to pursue an academic career in research and practice.
Law School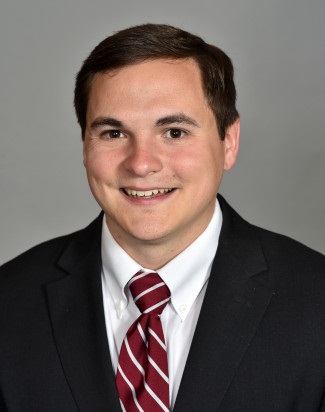 Thomas Scott Davidson, from Hoover, Alabama, is this year's Founder's Medalist for the Law School. He is graduating with a doctor of jurisprudence. Davidson earned a bachelor of science in commerce from the University of Virginia. At Vanderbilt, he received Scholastic Excellence Awards (highest grade) in Evidence, Constitutional Law I, Legal Writing I, Legal Writing II and Property. He was a managing editor of the Vanderbilt Law Review and an officer for Ambassadors at Vanderbilt Law School, dedicated to the recruitment of a diverse law school population. One of his most meaningful service experiences was as a student attorney in the Turner Family Community Enterprise Clinic, which provides free legal services to local businesses. He said the clinic provided the most relevant experience one can have for becoming a lawyer. After graduation, Davidson will join the firm of Bass, Berry & Sims in its Nashville office.
School of Medicine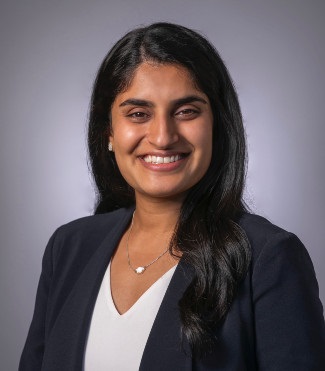 Karampreet Kaur, from Lebanon, New Hampshire, is this year's Founder's Medalist for the School of Medicine. She is graduating with a doctor of medicine and certificate in health equity. Kaur is a member of the Alpha Omega Alpha Honor Medical Society and president of the School of Medicine Class of 2021. She is pursuing a career in obstetrics and gynecology after exploring the field through research, clinical work and service at Shade Tree Clinic as the co-director of its gynecology clinic. She has dedicated herself to health equity work, pushing for curricular change at the medical school and structural change at the hospital. Kaur is indebted to her patients, who have helped her develop as a clinician and advocate. She is immensely grateful to her mentors, who have guided her throughout her education, and to her parents, who have inspired her through their dedication to the Sikh tradition of "selfless service." Kaur is honored and humbled to be graduating alongside her incredible peers. She will start residency in obstetrics and gynecology at the Hospital of the University of Pennsylvania in July.
School of Nursing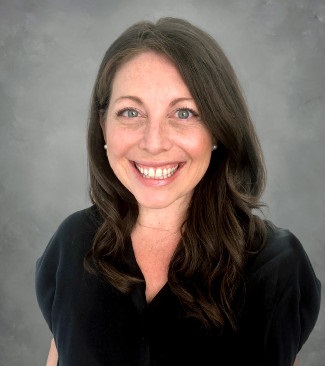 Rebecca Lauren Silvers, from Oakland, California, is this year's Founder's Medalist for the School of Nursing. She is graduating with a doctor of nursing practice and a certificate in global health. Silvers earned a master of science in nursing at Vanderbilt and worked as a pediatric critical care nurse practitioner before returning for doctoral education that would allow her to be a catalyst for change in global health. For years, Silvers spent every vacation traveling abroad for medical missions. Working with Project Hope in Haiti after the 2010 earthquake made her realize she wanted to be part of long-term global solutions, not just crisis response. Her experiences in Haiti changed the purpose of Silvers' global health pursuits and laid the foundation for her doctoral project 10 years later: exploring long-term, sustainable solutions through nursing education and empowerment of local providers in resource-limited settings. Her plans include continuing the inspiring work she began recently with the University of California San Francisco Anesthesia Division of Global Health and as a nursing faculty member at UCSF School of Nursing.
Owen Graduate School of Management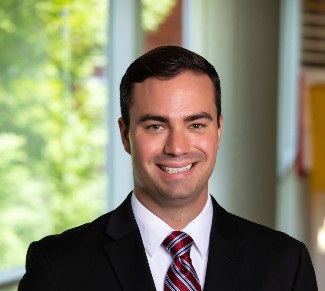 Kevin Matthew Wolf, from Strongsville, Ohio, is this year's Founder's Medalist for the Owen Graduate School of Management. He is graduating with a master of business administration. Wolf is now a double 'Dore, having earned a bachelor of engineering in biomedical engineering in 2015. He remains grateful for the highly competitive Ingram Scholarship that first made it possible for him to earn his undergraduate degree. Wolf also received support from the E. Bronson Ingram Scholarship Fund at Owen, where he focused on health care and finance, building upon his longtime interest in improving the health care system in the United States. He has been influenced by the devastating toll that Alzheimer's disease had on two of his grandparents and its impact on family caregivers. He especially enjoyed an independent study under professors Craig Lewis and Michael Stuart to assess the efficacy of firms' communication methods by their investor relations departments. Wolf earned a 3.979 GPA while devoting time to the Owen Career Management Center as a recruiter host and peer mentor. His passion for simplifying health care and identifying lower-cost alternatives for consumers led him to intern in Cigna's Financial Development Program last summer, and he is delighted to be returning to the company in Chicago after graduation.
Peabody College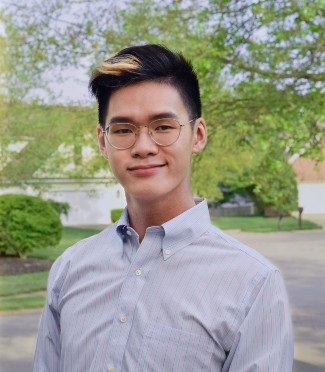 Wesley Wei, from Lexington, Kentucky, is this year's Founder's Medalist for Peabody College. He is graduating with a bachelor of science. Wei's high school government and civics teacher inspired him with an inquiry-based classroom that promoted student voices and participation in a way he had never seen before. At Vanderbilt, Wei has been involved in education policy to work toward recreating for all students the inclusive and valuable classroom environment he experienced. His advocacy work has sought to advance equity within education systems, particularly in Kentucky's local districts and state education agency. As president of the Asian American Student Association, he also has advocated for the needs of the Asian and Asian American community by uplifting his peers' initiatives and amplifying local organizers' voices. Wei plans to complete a master's in education policy at Peabody College next year as a Scholastic Achievement Scholarship recipient, after which he will continue working to advance public schooling systems. Wei views his work in education as being because of and for his parents, who emigrated from Taiwan so that he and his brother could have access to higher quality education.
The Founder's Medalists for the Class of 2020 were honored during the Commencement exercises for 2020 graduates May 1–2.
Donna Smith contributed to this story.