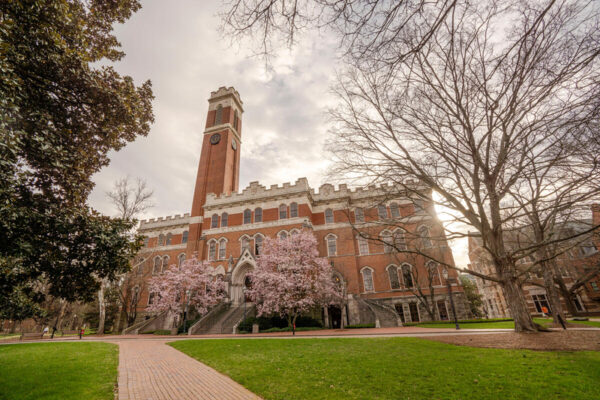 Vanderbilt University has selected 11 prominent faculty members who have distinguished themselves as pioneers and leaders in their fields to receive endowed chairs. The honorees' areas of scholarship include investigating the progression of Parkinson's disease, examining diversity and discrimination in the workplace, parsing Latin American literature, and working to erase the stigma of HIV and AIDS.
"We are pleased to recognize these exceptional scholars and leaders, who embody the values that are central to Vanderbilt's mission," Chancellor Daniel Diermeier said. "The highest honor a university can bestow on its faculty is an endowed chair, and these honorees have earned this distinction through outstanding achievement in their disciplines."
"Through the endowment of faculty chairs, Vanderbilt's philanthropic partners help the university cultivate dynamic faculty members who work to advance discoveries and scholarship that make a global impact and further society in many profound and meaningful ways," said Susan R. Wente, provost and vice chancellor for academic affairs.
The following faculty members are Vanderbilt's most recent endowed chair honorees:
Vanderbilt established its first endowed chairs in 1918 and currently has 438 endowed chair holders across the university. A celebration event will be held at a future date to honor these 11 faculty members, as well as last fall's 29 honorees.