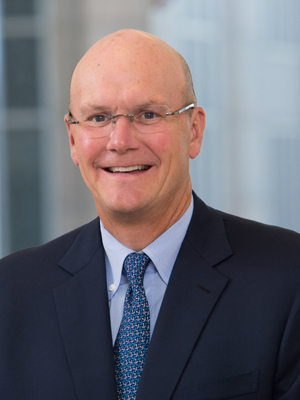 The Vanderbilt University Board of Trust elected seven new members at its April 30 meeting. Dr. Makeba Williams Boatwright, BS'98; Sean Connolly, BA'88; Jennifer R. Frist, BS'93; George Huber, BA'79; Justin Ishbia, JD'04; Robert M. Levy, BA'72; and Conner Searcy, BA'96, will serve five-year terms beginning July 1. In addition, Kenya Wright, BA'18, will begin her two-year term on the board as a Young Alumni Leader on July 1.
"I am delighted to welcome our newest trustees, each of whom shares the board's dedication to continuing to raise Vanderbilt's profile as a global leader in teaching and discovery while preserving our One Vanderbilt spirit of collaboration," said Bruce Evans, BE'81, chairman of the Board of Trust.
The board also reelected Greg Allen, BA'84; Kathleen Justice-Moore, JD'91; Steven Madden, BS'91; and Mark Wilf to second five-year terms, and Adolpho Birch, JD'91, to a second three-year term as secretary.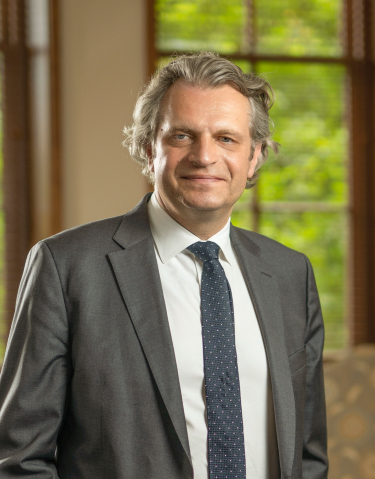 "Our returning and new members bring a wonderful combination of visionary leadership and commitment to ensuring that Vanderbilt is prepared to seize new opportunities and to pursue our mission with energy and focus," Chancellor Daniel Diermeier said.
Mark P. Mays, BA'85, chaired the Governance and Board Affairs Committee, which was charged with presenting nominations to the Board of Trust.
"I am excited for the wide range of leadership expertise and the breadth of experience that our new trustees bring to our board and look forward to working with them," Mays said.
The following were elected to their first term:
Dr. Makeba Williams Boatwright, of Madison, Wisconsin, is an associate professor and director of obstetrics and gynecology at the University of Wisconsin School of Medicine and Public Health. She earned a bachelor's degree in child development from Vanderbilt and a medical degree from Meharry Medical College.
With a specialty focus in menopausal medicine, she established the University of Wisconsin Health Menopause Clinic, which is staffed by resident physicians under her supervision.
"Dr. Makeba Boatwright's commitment to excellence and innovation in health care delivery, her dedication to mentoring future generations and her proven devotion to Vanderbilt's mission will make her a wonderful addition to our board," Evans said.
Boatwright was elected to the university's Alumni Association Board for a three-year term in 2018. She has held a variety of alumni volunteer leadership roles, including class officer and career adviser. She and her husband, Damond Boatwright, have established the Dr. Makeba and Damond Williams Boatwright Scholarship to support students at Peabody College.
Sean Connolly, of Winnetka, Illinois, is the CEO, president and a director of Conagra Brands, one of North America's leading branded food companies. His previous positions included president and CEO of Hillshire Brands and CEO for Sara Lee North America Retail and Foodservice, and he held leadership positions at Campbell's and Procter & Gamble.
Connolly earned a bachelor of arts in economics from Vanderbilt and an MBA from the University of Texas at Austin.
"Having led some of the most well-known companies in North America, Sean Connolly brings very significant, high-level general management expertise to the Board of Trust. His professional and civic board experience also make him an excellent addition," Evans said.
Connolly has volunteered as a VUconnect career adviser at Vanderbilt since 2011. He serves on the boards of Northwest Memorial Hospital, the Economic Club of Chicago and the Consumer Brands Association.
Jennifer R. Frist, of Nashville, Tennessee, is a philanthropist and investor. She serves as a director for the Frist Foundation, one of the largest Tennessee family foundations that focuses on philanthropic giving in Middle Tennessee. She is also currently a trustee of The Ensworth School and serves as the vice president of the board. She is on the Frist Art Museum Gala Executive Committee and is always actively involved in the museum. Frist is also on the advisory board of the Nashville Zoo, where she has been a board member for more than 15 years. She has also held past board positions at Nashville Public Television, Tri-Star Centennial Medical Center, Nashville Public Education Foundation and the Nashville Humane Association.
Frist, who earned her bachelor's degree in computer science from Vanderbilt in 1993, was inducted into the 2021 class of the School of Engineering's Academy of Distinguished Alumni in March. A dedicated advocate and supporter of many autism initiatives, she and husband, William "Billy" Frist, were instrumental in the founding of the Frist Center for Autism and Innovation at Vanderbilt, where she serves on the center's advisory board. Additionally, she serves on the advisory board of The Precisionists Inc., an employment business for those on the autism spectrum.
"Jennifer Frist has already made both Vanderbilt and Nashville far better communities through her visionary leadership and empathy for others," Evans said. "I look forward to seeing the impact of her transformative work as a board member."
George Huber, of Bellevue, Washington, is the founder, president and CEO of Equity Investment Group Inc., a diversified private investment holding company out of Fort Wayne, Indiana. In addition, he is the co-founder and managing partner of Finback Investment Partners, a Miami, Florida-based merchant banking firm.
He earned a bachelor's degree in business administration from Vanderbilt and an MBA from the University of Michigan.
"George Huber's breadth of financial and investment expertise will benefit our board as we build on the university's momentum," Evans said.
Huber and his wife, Cathy Huber, established the Huber Family Scholarship in the College of Arts and Science. Their son is a graduate of the college. They also made a leadership gift to support the men's basketball program. Huber serves on the Athletics Campaign Committee. He is a former member of the Parents Leadership Committee and has held volunteer leadership roles for Vanderbilt Reunion.
Justin Ishbia, of Chicago, is founder and managing partner of Shore Capital, a private equity firm. He earned his law degree and a certificate in law and business from Vanderbilt after completing his undergraduate education at Michigan State University.
Ishbia is a member of the Law School Board of Advisers. In 2015, he established the Justin R. Ishbia Scholarship to provide financial support for deserving students at the Law School. He has been a guest lecturer at the Owen Graduate School of Management and recently delivered the opening keynote address at the Vanderbilt Entrepreneurship Conference.
"Justin Ishbia is a rising star in the private equity industry who brings a deep skill set in investment and law to our board," Evans said. "He shares our commitment to Vanderbilt's continued advancement and will help us chart a course for the future."
Ishbia is a member of the Young Presidents' Organization, a member of the Museum of Science and Industry Board, and a trustee of Rush University Medical Center.
Robert M. Levy, of Richmond Hill, Georgia, retired in 2016 from a long career in the investment business. He was a partner, chairman and chief investment officer for U.S. equities at Harris Associates LP, a Chicago investment firm.
He earned his bachelor's degree in economics from Vanderbilt and his MBA from the University of Pennsylvania, where he recently became an emeritus trustee. He serves as campaign chairman for the Power of Penn Campaign and served as vice chairman of the Penn board and chairman of its investment committee. Additionally, he was vice chairman of the Wharton Board of Overseers and a member of the Wharton Graduate Executive Board. Levy chaired Innovation and Leadership: The Campaign for Wharton, a $550 million, seven-year campaign. He currently chairs the Art Institute of Chicago Board of Trustees.
At Vanderbilt, Levy and his wife, Diane v.S. Levy, have endowed the Diane v.S. Levy and Robert M. Levy Scholarship, which provides need-based aid to undergraduate students as part of Opportunity Vanderbilt. He previously served on the College of Arts and Science Board of Visitors and a fundraising campaign committee for Arts and Science.
"Bob Levy has a valued perspective on Vanderbilt's growth and ascent among top-tier universities over the years," Evans said. "His understanding of the importance of making a world-class education available to every qualified student, regardless of financial circumstance, propelled him to be among our Opportunity Vanderbilt 'pioneers,' and we warmly welcome him."
Conner Searcy, of Dallas, is founder and managing partner of Trive Capital, a private equity firm. He earned a bachelor's degree in economics from Vanderbilt and an MBA from Harvard University.
Searcy and his wife, Ginny Searcy, established a Dean's Chair in the College of Arts and Science. They also endowed the Searcy Family Scholarship to support students in the College of Arts and Science. Searcy is leading the Campaign Cabinet for the College of Arts and Science. He is a member of the Vanderbilt Career Center Parents and Alumni Leadership Council and serves as an alumni career adviser.
"Conner Searcy's deep commitment to Vanderbilt through his volunteerism and generosity are already helping elevate our College of Arts and Science, and I know that he will continue to play an important role in the university's future path as a board member," Evans said.
Kenya Wright, of Brooklyn, New York, was elected a Young Alumni Leader in April 2018 and is completing a three-year term on the Vanderbilt Alumni Association Board.
She is a manager of Enterprise Initiatives at Cancer Treatment Centers of America, where she began working in 2018 as a management fellow. In her current role, Kenya manages initiatives that make virtual and home-based care accessible to oncology patients.
Wright is an active alumni volunteer as a GOLD class agent, VUconnect career adviser and Giving Day ambassador. She and the other new Board of Trust members will begin their terms July 1.
The following were reelected to second terms:
Greg Allen, of Charlottesville, Virginia, is managing partner of CI Partners, an investment firm that manages a portfolio of closely held companies and related investments, primarily in the food, beverage and health care industries. Allen's children include a Vanderbilt alumnus and an incoming first-year Vanderbilt law student.
Kathleen Justice-Moore, of Incline Village, Nevada, is a trustee at the Gordon and Betty Moore Foundation, which grants awards to support environmental conservation, scientific research, patient care and the San Francisco Bay area.
Steven H. Madden Sr., of Houston, Texas, is CEO of APEX Heritage Group, a family office that invests in small to midsize companies and real estate throughout North America. Madden's children include a Vanderbilt alumnus and a current Vanderbilt student.
Mark Wilf, of Livingston, New Jersey, is an owner and president of the Minnesota Vikings, a principal of the Garden Homes real estate firm, chairman of the board of Jewish Federations of North America and a trustee of the Wilf Family Foundations. One of Wilf's children is a Vanderbilt alumnus and another is a current student at the university.
Adolpho Birch, of Nashville, Tennessee, is senior vice president of business affairs and chief legal officer for the Tennessee Titans.
In other board action, the Young Alumni Leader position has been renamed Young Alumni Trustee, effective July 1, 2023. To develop leaders for service to the university and the community, the Governance and Board Affairs Committee will nominate biennially for election to the board someone who has graduated from any of the 10 undergraduate, graduate or professional schools within the past 10 years. The Young Alumni Trustee will serve a single two-year term. Current Young Alumni Leaders will complete their full terms on the Alumni Association Board and the Board of Trust.