'The Accidental Creative: How to Captivate' topic of Pod Talks @Vandy April 27
Apr. 23, 2021, 8:00 AM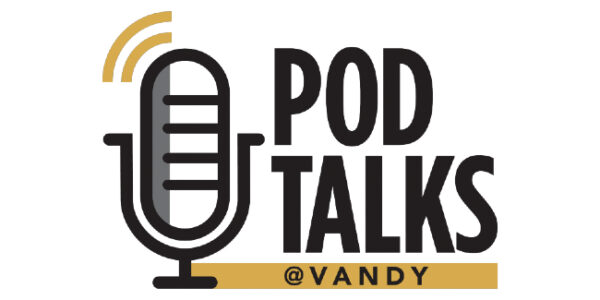 Pod Talks @Vandy, a new series discussing popular podcasts, continues on Tuesday, April 27, with a discussion titled "The Accidental Creative: How to Captivate."
Krystal Clark and Krista Vaught from HR's Employee Learning and Engagement team will host the discussion from 2 to 3 p.m. CT.
The monthly Pod Talks @Vandy series is designed to create a community of practice for Vanderbilt staff focused on exploring, thinking critically about and discussing trending topics in work life and beyond.
To participate, please listen to the designated podcast episode, sign up to reserve your seat, and gather with the hosts virtually to discuss the episode in more depth. These discussions will be heavily interactive and engaging—think roundtable chats rather than presentations. The podcasts featured in the series will rotate to offer opportunity for community members to engage with different topics, hosts and ideas.
Tuesday, April 27, 2–3 p.m.
The Accidental Creative: How to Captivate (with Vanessa Van Edwards)
Available on Apple podcasts; free.
All are invited to participate.