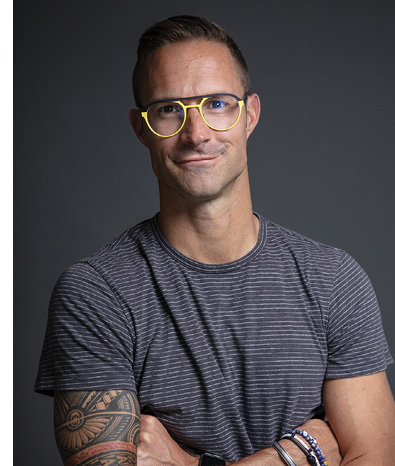 Pingpong tables. Cereal bars stocked with Rice Krispies and Catalina Crunch. Employees' pets in the office. Companies across the country try to keep their millennial employees happy with perks like this, but these younger workers often hopscotch from one employer to the next. Why?
Advertising executive Christopher Tuff knows. The author of bestseller The Millennial Whisperer says this generation wants to matter to their employers, and they want their work to matter too. Understanding this dynamic results in business tactics that cost zero dollars and provide big paybacks.
"They want a mentor, not a boss," says Tuff, executive vice president of Atlanta media company 22Squared. "They want flybys—their leader popping by for quick check-ins. They want to be recognized at meetings for their successes. It's all about connection and meaning."
Tuff's two-decade career in advertising, digital marketing and social media began at Vanderbilt. "When I realized I could study the stuff that fascinated me—like group dynamics and social dynamics—using data to predict behavior, I was hooked," he says. "I really found my vibe in HOD."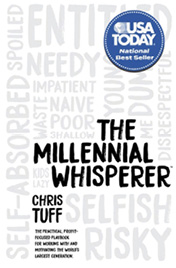 The idea for his first book stemmed from a 2018 leadership retreat. Around an evening campfire, Tuff shared his experience managing and motivating millennials. The person next to him said, "You'd better write that book," and it was a life-changing nudge in the right direction.
Tuff delivered the book in eight months. Then he took its practical, profit-focused message on the road, speaking to huge audiences across the country. When the pandemic hit, it all came to a halt.
Ever the optimist, however, he used the time to craft his next book, Save Your Asks, which is scheduled to come out in the fall. In it, he addresses how to upgrade your networking from peppering strangers with out-of-the-blue requests for coffee and informational interviews to targeted requests that yield results. Connection is still the key.
"People don't respond if there's no connection," Tuff says. "What I'm suggesting is a way for people to become better networkers and sellers, which will create a path that allows their careers to line up with their passions."
—Jan Read