As Vanderbilt reflects on the one-year mark of the COVID-19 pandemic and its impact, we are honoring the dedicated staff, faculty and students who rallied to support our One Vanderbilt mission and ensured that the university adapted amidst unprecedented challenges.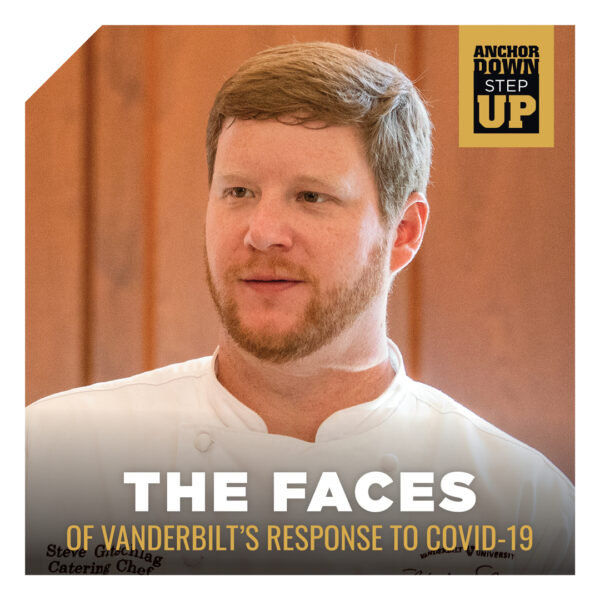 Stephen Gitschlag
Director, Vanderbilt University Catering and Events
"Steve and his team completely pivoted from executing high-end in-person events to develop and launch a number of brand-new mission-critical programs to support Vanderbilt's fall 2020 return to campus. This included, but was not limited to, overseeing the dining tent program from tent construction to execution; developing a comprehensive meal preparation and delivery program to support our students in quarantine/isolation; launching and operating a network of pickup spots convenient to Campus Dining pop-up locations, designed to de-densify residential dining halls; and developing a robust grab-and-go meal program for our munchie marts to help support socially distanced dining for students on the go."
–Sean Carroll, director of marketing and communications for People and Business Services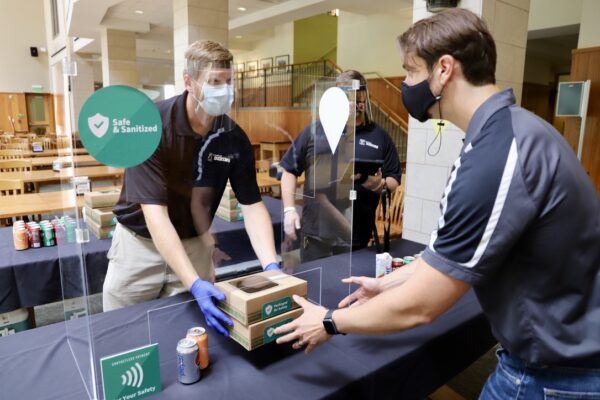 How has COVID-19 impacted you?
Similar to everyone else—immensely. Our team has done an amazing job at pivoting operations to support the Campus Dining mission. They have tossed the old business model aside and focused on ways to positively impact the VU community—from satellite meal pickup locations to meal preparation and delivery for our students in the quarantine/isolation protocol to dining tent management and a full revamp of the grab-and-go market offerings.
What keeps you motivated to help?
Knowing that our students, staff and faculty are all working in unison in hopes of rising above the challenges of the past year and the excitement and buildup for the next giant event we are able to execute for the VU community once we get there.
Who do you step up for?
I step up for my family—both personal and Vanderbilt.