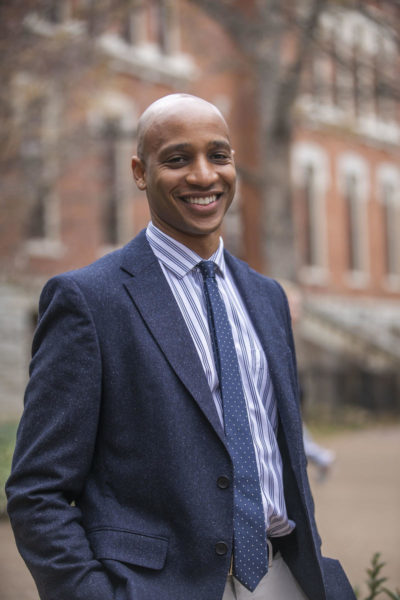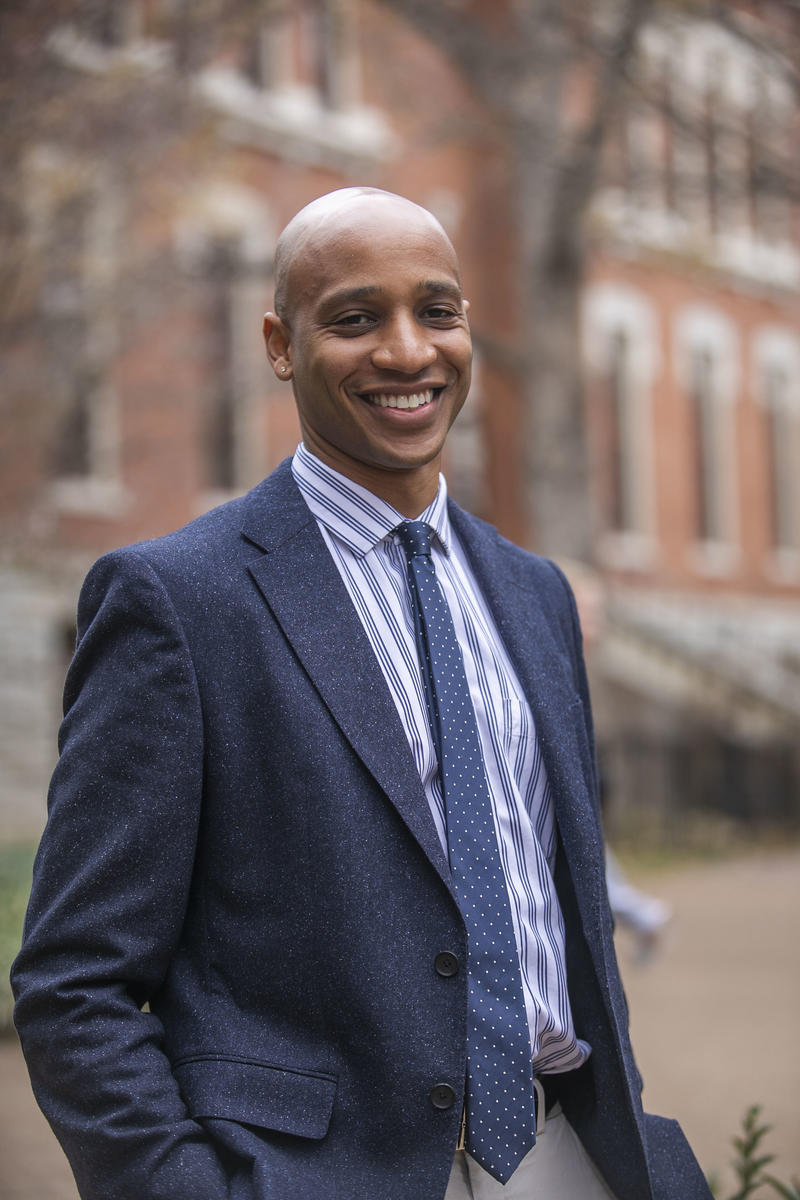 Brandon R. Byrd, assistant professor of history, will deliver the next lecture in Vanderbilt Law School's Dean's Lecture Series on Race and Discrimination. The online event will be Thursday, March 18, beginning at noon CT. All are invited to attend.
The Dean's Lecture Series on Race and Discrimination annually convenes scholars and thought leaders to provide the Vanderbilt community with foundational knowledge on race, civil rights, discrimination on the basis of gender and sexual orientation, and critical historical milestones and their importance. The series' aim is to ground our understanding of present-day discourse in a deeper, historically informed context to highlight social and political movements, impetus for legal changes, and ongoing areas of contention and struggle in race, civil rights and discrimination.
Byrd is a historian of black intellectual and social history, with special focus on black internationalism. His first book, The Black Republic: African Americans and the Fate of Haiti (University of Pennsylvania Press, 2019), explores the ambivalent attitudes that black intellectuals in the post-Civil War era held toward Haiti. Spanning the Reconstruction, post-Reconstruction and Jim Crow eras, The Black Republic recovers a crucial and overlooked chapter of black internationalism and political thought.
Byrd's scholarship has appeared in numerous journals, including The Journal of African American History, Slavery and Abolition and The Journal of Haitian Studies, and in popular outlets such as The Washington Post. He was a faculty fellow at Vanderbilt's Robert Penn Warren Center, participating in a yearlong faculty seminar on the theme of "Borders and Belonging." In addition to his teaching and research, Byrd is a co-editor of the Black Lives and Liberation series published by Vanderbilt University Press.