Media Inquiries
Latest Stories
Vanderbilt University is honoring all employees who reached a service milestone anniversary during calendar year 2020.
The university currently recognizes staff members' years of service at five-year increments. The award is based on two criteria: an employee's eligibility status and their service date.
Some 738 honorees across 199 departments marked service milestones in 2020.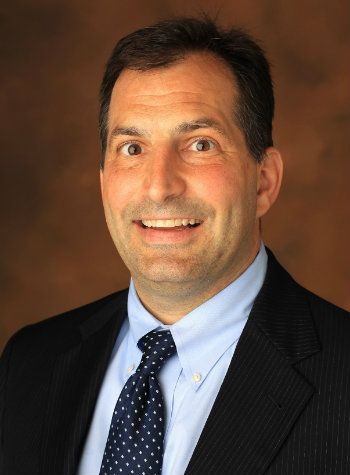 "Our staff members play a vital role in fulfilling Vanderbilt University's mission as a world-class center of excellence in teaching, discovery and service to others," said Eric Kopstain, vice chancellor for administration. "I continue to be inspired by the dedication and professionalism of our employees, and it's important to recognize and express our appreciation for these milestone anniversaries."
View the 2020 Service Award recipients.
In previous years, Vanderbilt employees who were marking significant work anniversaries (20 years and above) have been recognized at a Service Awards Ceremony. However, due to the COVID-19 pandemic, the university will not hold an in-person celebration this year.
Winners of the Commodore Award, the university's highest staff honor, and the Diversity Leadership Award, which recognizes individuals who demonstrate exemplary leadership that manifests the ideals of equity, diversity and inclusion into practical action within the university community, will be announced at the 2021 Spring Staff Assembly.
Employees reaching service milestone anniversaries in 2020 are eligible for the following appreciation gifts from the university:
5 years – ID card holder
10 years – Vanderbilt University "V" pin and ID card holder
15 years – Vanderbilt piano box and ID card holder
20 years – ID card holder and Vanderbilt University watch
25 years – Vanderbilt University rocking chair and ID card holder
30+ years – personally selected item from a specially curated catalog of merchandise and ID card holder
As in previous years, departmental contacts will be notified of the arrival of awards and must set up an appointment to retrieve gift items from the Baker Building. They are responsible for the distribution to the recipients.
All those marking a 25-year service anniversary in 2020 should receive an email that contains the chair order form with instructions. Employees will be responsible for returning this form. Processing and delivery of the chair to the employee's designated address can take up to eight weeks.
All those marking 30+ years of service should receive a catalog from Royal Recognition with ordering instructions. Gift selections could take up to two weeks for processing and delivery.
Shipping times for all orders could be delayed due to COVID-19.