Media Inquiries
Latest Stories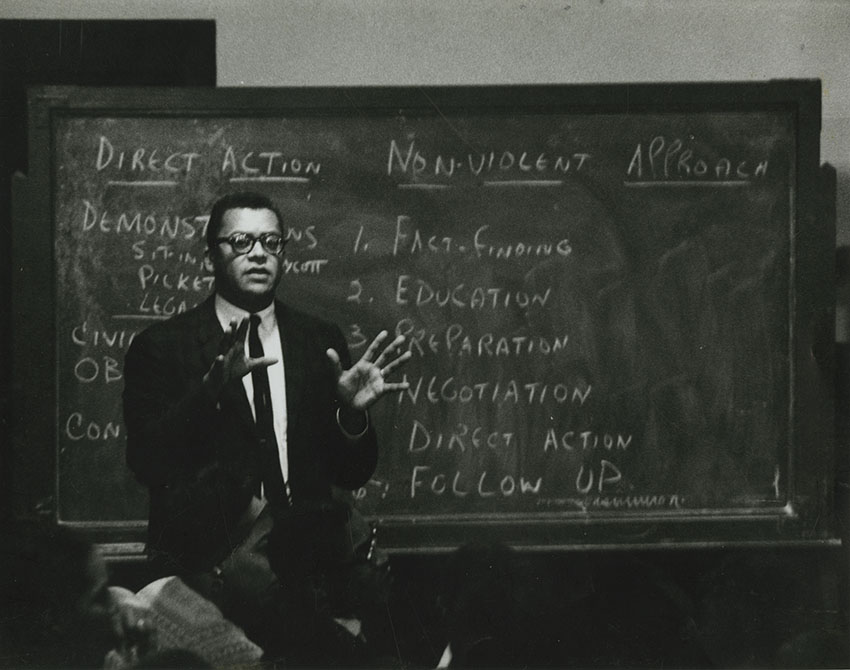 The Jean and Alexander Heard Libraries have acquired a collection of rare photographs of, and by, the Rev. James M. Lawson Jr., '71—a pivotal figure in the history of the civil rights movement and Vanderbilt University.
Lawson spent time in India, and the Gandhian principles of nonviolent resistance he studied there shaped his leadership of the 1960s Nashville lunch counter sit-ins. The Rev. Martin Luther King Jr. dubbed Lawson "the leading nonviolence theorist in the world." Lawson's activism led to his expulsion from Vanderbilt in 1960 by a vote of the executive committee of the university's Board of Trust. Eventually, Vanderbilt and Lawson reconciled, and Lawson returned to campus for three years as a distinguished university professor. In addition, the university established the Reverend James M. Lawson Chair in his honor.
"The Rev. Lawson's time in India, where he was a young Methodist missionary, is not well documented, so we are eager to preserve these photographs for future generations of scholars," says University Librarian Valerie Hotchkiss.
"The acquisition of this photograph collection, in its enhancement of the James M. Lawson Jr. Papers, provides a visual documentation of Lawson's deep immersion into Gandhian nonviolence," says Dennis C. Dickerson, MDiv'07, the Reverend James M. Lawson Professor of History. "His serious study of this moral methodology in India and his creative application of nonviolent principles and praxis in Nashville are poignantly illustrated in this singularly crucial collection." Dickerson is working on a biography of Lawson.
The library also expresses its gratitude for support from Lucius T. Outlaw Jr., W. Alton Jones Professor of Philosophy and Joseph A. Johnson Jr. Distinguished Leadership Professor, and Emilie M. Townes, dean of the Divinity School and Distinguished Professor of Womanist Ethics and Society, in helping acquire the Lawson photographs.