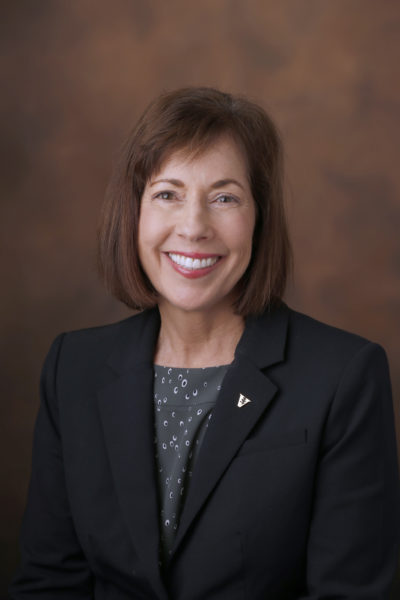 The Osher Lifelong Learning Institute at Vanderbilt, which helps mature adults rediscover the joy of learning in an inclusive community, offers a variety of courses this spring, including Alzheimer's disease prevention, little-known Tennessee history, and jazz in the 1930s and '40s.
All courses will take place online via Zoom, and some class sizes are limited. Register now.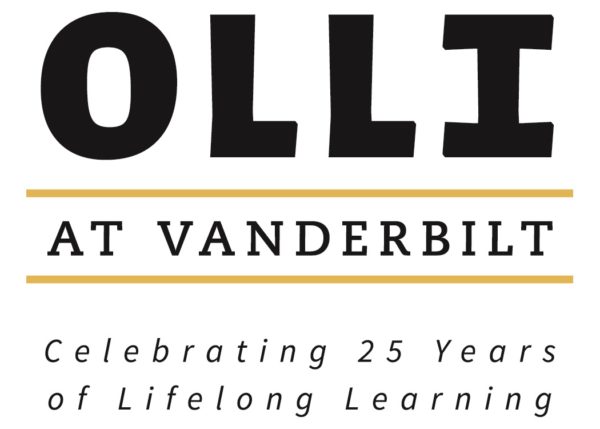 "We are grateful to be able to continue this signature Vanderbilt partnership with the Middle Tennessee community during the pandemic," said Norma Clippard, director of OLLI at Vanderbilt. "And a benefit of holding classes online is that we can welcome all those 50 and older from beyond Middle Tennessee to join us."
Vanderbilt is home to the only Tennessee lifelong learning institute endowed by the Bernard Osher Foundation. Many of the classes, which are noted for their academic rigor, are taught by current and retired Vanderbilt faculty.
The following courses, all of which are noncredit, begin in March 2021:
Forgive Us Our Sins, As We Too Forgive, taught by J. Patout Burns, Edward A. Malloy Professor of Catholic Studies, Emeritus. The course will focus on the evolution of the practice and understanding of mutual forgiveness among Christians and its relationship to the formal practice of exclusion, repentance and reconciliation managed by church congregation leaders.
Nutrition and Immunity, taught by Randy Pendergrass, licensed sports nutritionist and certified strength and conditioning specialist. He will discuss the role that nutrition plays in the functioning of the immune system and offer strategies to help this system function optimally.
Alzheimer's Disease Prevention, taught by Renã A.S. Robinson, associate professor of chemistry and neurology and the Dorothy Wingfield Phillips Chancellor's Faculty Fellow. She will cover current information about Alzheimer's disease, including its greater impact on women and African American/Black and Hispanic/Latino adults, and prevention strategies for the devastating disease.
Effortless Mindfulness: Seeing with the Eyes of the Heart, taught by Gordon Peerman, Episcopal priest, psychotherapist and mindfulness meditation teacher. The course is open to beginning and experienced meditators, with a goal of training one's natural, relaxed capacity to "see with the eyes of the heart" during formal meditation and daily life.
Short Stories: Analysis and Enjoyment, taught by Professor of Spanish Edward Friedman, who holds a Gertrude Conaway Vanderbilt Chair in the Humanities. Students will read and learn about short stories by authors—some prominent and others lesser known—from the United States, Canada, Europe and Latin America.
How to Write a Memoir, taught by Carole Moore-Slater, educator and community speaker. The eight-week workshop is designed to motivate and inspire by providing guidelines and organizational tips on how to get started writing a personal or family story to save, distribute and/or publish.
Swing to Bop: Jazz in the '30s and '40s, taught by Robert Fry, senior lecturer, Blair School of Music. The course will explore swing and bop through a historical approach with an emphasis on important artists, pieces, and social and cultural issues. Fry will discuss the careers of musicians Ella Fitzgerald, Duke Ellington, Miles Davis, Benny Goodman and more.
Tennessee History: From Reconstruction to the Digital Age, taught by Carole Bucy, MA'72, PhD'02, professor of history at Volunteer State Community College. Students will learn about little-known post-Civil War events and people in Tennessee history. Bucy will also discuss the civil rights movement of the 1950s and more recent history, such as major political shifts in the state.
The House of Possibility: The Literary-Theological Imagination of Emily Dickinson, taught by Victor Judge, assistant dean for academic affairs and lecturer, Divinity School. Judge will help students explore the literary and religious traditions inherited by Dickinson, a 19th-century American poet, and her responses to the questions and paradoxes she encounters as she resides in "the house of possibility," her metaphor for poetry.
Antarctica: At the Heart of It All, taught by Dan Morgan, associate dean, College of Arts and Science, and principal senior lecturer of Earth and environmental sciences. What happens in Antarctica affects everyone on Earth. This course will cover the geologic history of Antarctica, the exploration of the continent from its discovery to present day investigations, and the role that Antarctica plays in modern political systems.
The Era of the Russian Revolution: History and Literature 1890s-1930s, taught by Frank Wcislo, associate professor of history and European studies. This six-week on-line course considers a period of profound societal transformation, the era of the Russian Revolution. The course examines the decades that encompass the 1917 Revolution—from the gilded age of the 1890s through the First   World War, the collapse of Romanov autocracy, the rise of Bolshevik authoritarianism and more.
OLLI at Vanderbilt is housed within the Division of Government and Community Relations. For more information, email OLLI at Vanderbilt or call 615-322-6511.