Media Inquiries
Latest Stories
By Amy Wolf
A love of stargazing and a desire to meet new people inspired undergraduate student Samantha Bianco to introduce herself to Vanderbilt astronomy professor Keivan Stassun, but she never imagined the educational opportunities that would follow. Stassun invited her to participate in his research, and now, thanks to her passion for astronomy and the mentoring she has received, Bianco is a named co-author on a graduate-level scientific research paper and the first Vanderbilt student officially to have completed an Immersion Vanderbilt project.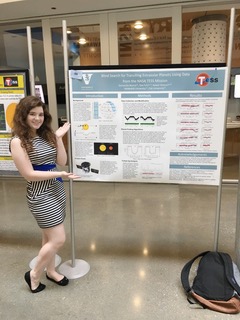 "I'm really excited about the work I've been doing in Professor Stassun's lab, and the whole experience has been challenging and awesome," said Bianco, a junior from Wauconda, Illinois, who is double-majoring in computer science and communication of science and technology.
"Sam is just a great example of the quality and diversity of Vanderbilt's undergraduates," said Stassun, Stevenson Chair in Physics, professor of astronomy and computer science and director of the Frist Center for Autism and Innovation. "I think one of the real pleasures and benefits of working with students on immersion projects is that they bring so much aspiration and energy and excitement to the work."
In addition to Stassun, Ph.D. graduate student Dax Feliz, who came to Vanderbilt through the Fisk-Vanderbilt Master's-to-Ph.D. Bridge Program, has mentored Bianco.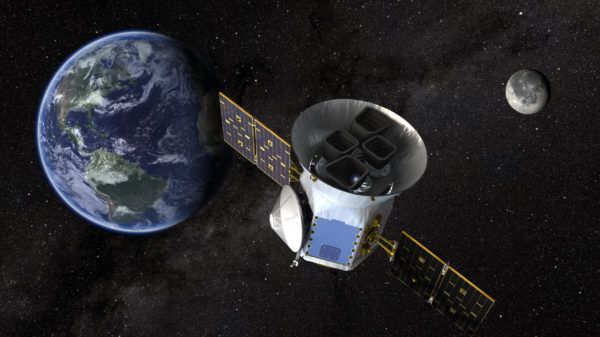 Bianco's Immersion Vanderbilt project looked for evidence of the presence of exoplanets around stars. Bianco and Feliz used data from the Transiting Exoplanet Survey Satellite (TESS), which observes hundreds of thousands of star systems in hopes of detecting the presence of extrasolar planets.
She presented her research at a virtual Vanderbilt Research Fair in October and is now a co-author on a research paper submitted by Feliz.
Future goals

Bianco's immersion project is inspiring her plans for the future. When she graduates in 2022, she's interested in a career focused on the communication of science, specifically space science within an organization like NASA.
"I really love the idea of taking something that's really complex with tons of scientific jargon and putting it into words that the general public can understand and be interested in," she said.
Future discoveries
Stassun believes immersion projects are valuable because they focus students on design projects tied to their interests while giving them opportunities and skills needed for high-level research.
"Making groundbreaking discoveries in science is a learned skill. The way we ensure the next generation of discoveries is to invest in training future researchers now, when they are at the beginning of their academic journey as undergraduates," he said. "It's been just a great thrill and honor to be a part of Sam's journey, of Dax's journey, of the lab's journey together and to be representing Immersion Vanderbilt for the first time."
Immersion Vanderbilt

Immersion Vanderbilt provides undergraduate students with the opportunity to pursue their passions and cultivate intellectual interests through experiential learning. This intensive learning experience takes place in and beyond the classroom and culminates in the creation of a final project.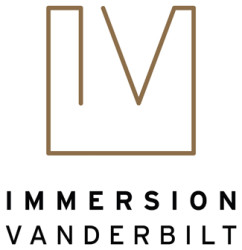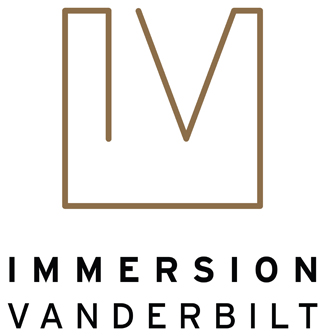 Immersion Vanderbilt became a degree requirement starting in fall 2018, but due to the unprecedented challenges presented by the COVID-19 pandemic, undergraduate students in the Class of 2022 have a flexible option. Immersion Vanderbilt is now highly recommended but not required for undergraduate students who matriculated in the summer and fall of 2018 as well as those who joined the class later as transfer students.