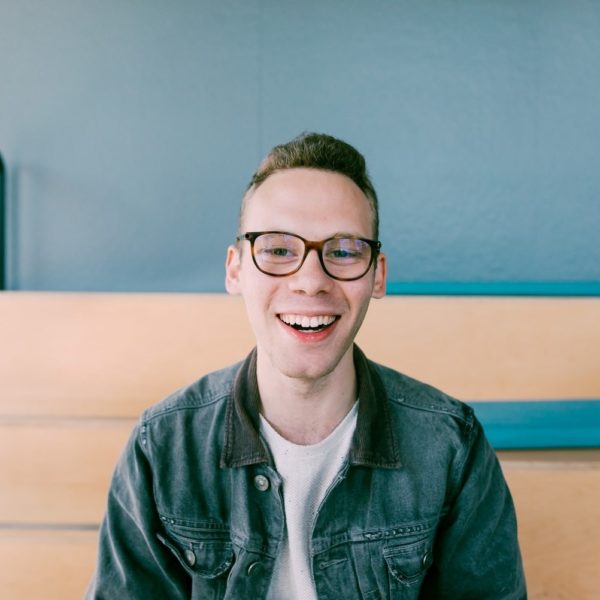 Bryan Stromer, BS'17, has been chosen from more than 3,600 applicants to be one of 154 Schwarzman Scholars for the Class of 2022. The Schwarzman Scholars Program is one of the world's most prestigious graduate fellowships and was designed to bring together the best minds from around the world to study the economic, political and cultural landscape of China. Schwarzman Scholars enroll in a one-year master's program at Schwarzman College at Tsinghua University in Beijing with a core curriculum focused on leadership, China and global affairs.
Stromer grew up in New York and attended Vanderbilt Peabody College of education and human development as part of the Posse Scholar Program. He focused on human and organizational development, a "major that I love because it is about empowering people and organizations to be successful and reach their full potential," he said.
Stromer immersed himself in student activities, including serving in Vanderbilt Student Government, as a resident adviser, and as an advocate for people with disabilities. A chance meeting during move-in week 2016 with Candice Storey Lee, now vice chancellor for athletics and university affairs and athletic director, sparked his interest in the community-building aspect of athletics and inspired him to pursue an internship under her guidance. The internship served as a meaningful opportunity for him to explore how equity, diversity and inclusion efforts are fundamental to the core mission of the university, including Vanderbilt Athletics. While at Vanderbilt he received the Nichols Humanitarian Fund Award, which supports students' humanitarian activities.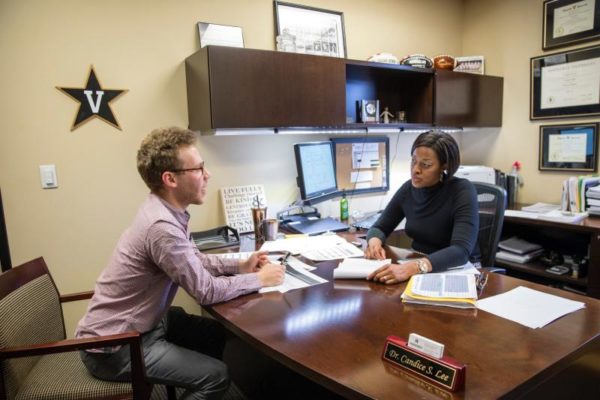 Stromer's experiences as a person with cerebral palsy have inspired his passion for advocacy, which has continued into his professional career as a product marketing manager at Microsoft. There he concentrates on improving the customer experience in Microsoft's virtual store and on implementing best practices for inclusivity, from including alt text in presentations to representing people with disabilities in advertising.
He is also the founder and co-leader of Microsoft's Disability in Marketing group, and his pioneering work in advancing inclusion was recognized with the 2019 NextGen Alum of the Year Award from Disability:IN, a nonprofit focused on expanding opportunities for people with disabilities. He serves on the ADCOLOR Advisory Board, and in 2020 Stromer was named to Forbes' "30 Under 30" marketing and advertising list.
As a Schwarzman Scholar, he plans to "focus on growing technology companies in China, look at what their accessibility practices are and how we can ensure that people with disabilities are globally viewed as a strategic asset for companies."
Though Stromer's career and advocacy work have taken him around the world, his link to Vanderbilt remains strong, and he has returned to campus in recent years to speak with students.
"I think one of the most exciting things about Vanderbilt is that your connection to it does not end when you graduate," Stromer said. "It is a community you continue to be a part of, and it's been great for me to come back and work on my disability advocacy."
The Career Center supports undergraduates, graduate students and recent Vanderbilt University alumni in the fellowship application process. Those interested in the Schwarzman Scholars Program or other competitive fellowships should contact Elizabeth Harrington Lambert, associate director of Fellowships and Scholarships.