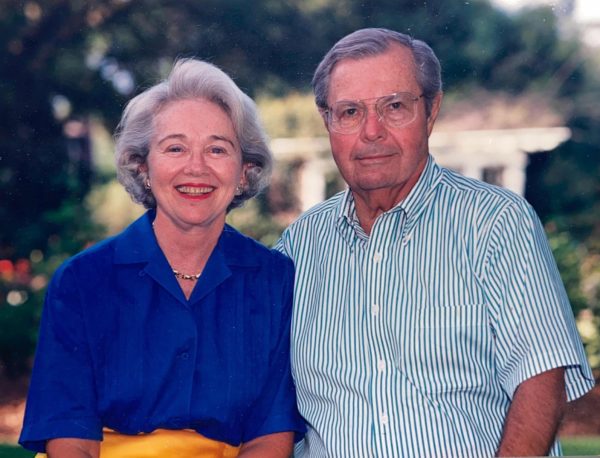 The Vanderbilt University School of Nursing received gifts this year totaling $6.6 million from the estates of Agnes G. Kirkpatrick Godchaux and Frank Godchaux III, BS'49, and Charles Godchaux, BA'52. These are among the largest scholarship gifts that the nursing school has ever received. They will support the Godchaux family's endowed scholarships—the Elijah Nevins Kirkpatrick Scholarship and the Godchaux Family Scholarship—and will provide generations of nursing students with generous support.
"The Godchaux family's ties to Vanderbilt span five generations, and the impact of their commitment and generosity will continue far into the future," Vanderbilt Chancellor Daniel Diermeier said. "Their visionary support of the School of Nursing will support the education and training of advanced practice nurses who benefit their communities through their leadership, expertise and compassion."
The School of Nursing has played an integral role in Vanderbilt's Return to Campus Plan this fall as it has overseen the university's contact tracing and symptom management functions with students who test positive for COVID-19.
"We are all acutely aware, now more than ever, of how vital nurses are to the health of our university, our communities and society at large," said Susan R. Wente, provost and vice chancellor for academic affairs and holder of a Cornelius Vanderbilt Chair. "We have had a successful fall semester inviting students back to campus as safely as possible, thanks to the School of Nursing's expertise and guidance. The Godchaux family's investment in nurse education helps support these essential leaders in patient-centered care and research."
The Godchaux family's philanthropic support of Vanderbilt began decades ago. Frank and his brother Charles provided support in 1971 for the complete restoration and renovation of the School of Nursing's Henderson Hall, which was renamed Godchaux Hall in honor of their mother, Mary Ragland Godchaux. In 2006, the family stepped forward to match a $1.2 million NIH grant that allowed the school to add research space to the building and modernize its systems.
Frank also supported the nursing school's building expansion in 2019 with a named room honoring his wife. The Agnes K. Godchaux Conference Room on the building's third floor adjoins the school's new high-tech simulation lab and expands its capabilities for group lessons and simulation debriefings. It also is used for classes and meetings.
Over the years, several hundred students at the nursing school have benefited from scholarships established by the Godchaux family.
"These gifts reflect the values of care and compassion that my family has worked hard to uphold," said Mary Godchaux Wieck, daughter of Frank and Agnes. "We have all been acutely reminded this year of the remarkable contributions of nurses, and I am inspired to know these gifts will strengthen the School of Nursing's impact for years to come."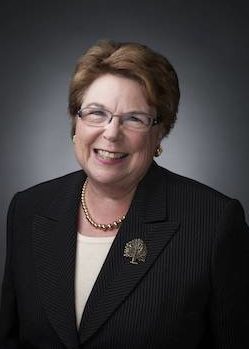 Linda D. Norman, dean and Valere Potter Menefee Professor of Nursing, said scholarships are instrumental to attracting the best and brightest students regardless of their ability to pay.
"Through these additions to their endowed scholarships, the Godchaux family's generosity will continue to touch countless lives for generations as our nursing students serve their communities as health care leaders," said Norman, who recently announced she will be stepping down after more than 30 years at Vanderbilt. "Each year as they award these scholarships, future deans of Vanderbilt University School of Nursing will be profoundly aware of the Godchaux family's legacy of kindness and the good they have brought to the world."
Godchaux family ties to Vanderbilt
The Godchaux family's ties to Vanderbilt began in 1901, when Frank and Charles Godchaux's grandfather, Frank Godchaux Sr., attended and later served as a trustee. His son, Frank Godchaux Jr., attended Vanderbilt in the early 1920s.
Frank Godchaux III and his wife Agnes' children Katherine Godchaux Derby, BE'76, and Frank K. Godchaux, BA'84, and grandchildren Sara Frances Derby, BA'09, MA'10, Gus K. Godchaux, BS'11, and Joel Elton Derby IV, BA'13, graduated from Vanderbilt. Agnes and Frank named the Elijah Nevins Kirkpatrick Scholarship at the School of Nursing in memory of Mrs. Godchaux's father, who also was a Vanderbilt alumnus. In addition, the family has provided substantial support to the Vanderbilt Institute for Mesoamerican Archaeology.
Charles Godchaux's daughter, Theresa Polk Godchaux Payne, BA'75, and grandson, Charles Godchaux Payne, BS'03, also are alumni.