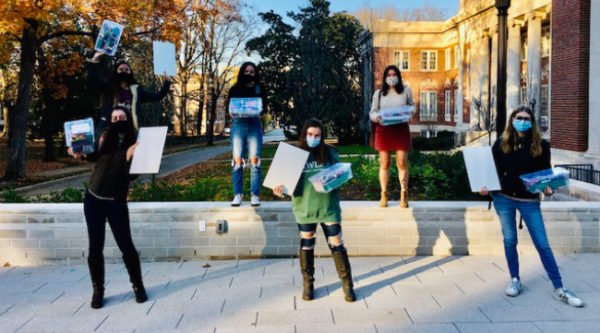 The Vanderbilt Strong Faculty Grant Program has funded 70 rapid-response and gap grants with applicants across five schools and colleges following the opening of the grant application portal in October.
The program is designed to counterbalance direct impacts to faculty efforts so all can continue pursuing academic excellence. In terms of teaching, the funding facilitates in-person experiences for students by providing resources to further support in-person teaching where there is a mix of in-person and remote enrollees. In addition, the program supports the continuation of research projects that were delayed or paused due to the ongoing pandemic.
A variety of proposals have been funded so far to support in-person teaching, additional technology needs and ongoing research. A selection of grant recipients and how they are using their funding is as follows:
Clinical Professor of Law Karla McKanders is hiring research assistants to help advance her research project on the United States' immigration crisis that was delayed due to COVID constraints.
Associate Professor Peter Kolkay is using iPads to provide substantive, real-time feedback to his woodwinds students while observing appropriate distancing measures in the classroom.
Assistant Professor of Operations Management Keija Hu is purchasing an AI-based discussion forum to help facilitate student discussion outside of live, in-person sessions and to ensure engagement of students who are enrolled remotely.
Professor of the Practice of Education Anita Wager bought instructional materials that were normally shared by students before the pandemic. The fund enabled the purchase of math manipulative kits and mini-white boards for each of her students.
Associate Professor of Religion and Islamic Studies Richard McGregor is hiring a student assistant to support in-person classes by acting as the voice of the chat to help remote students on Zoom participate in class and to ensure the professor can focus on teaching and the students on learning.
All full-time, VU-employed (provost-reporting) faculty are eligible to apply for the program. Applications are reviewed on a rolling basis until April 1, 2021, or as funds allow. The program will be evaluated in the spring for the following academic year.
For detailed information on the Vanderbilt Strong Faculty Grant Program, visit the program webpage, and to apply, visit the program's InfoReady Review page.