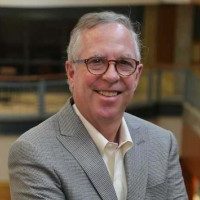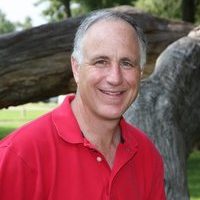 Mark Abkowitz, professor of civil and environmental engineering and director of the Vanderbilt Center for Environmental Management Studies, has been appointed chair of the committee on Extreme Weather and Climate Change Adaptation on the Transportation Research Board of the National Academy of Sciences. Craig Philip, research professor of civil and environmental engineering, has been appointed to the Transportation Research Board Executive Committee.  
The Transportation Research Board provides leadership in transportation improvements and innovation through trusted, timely, impartial and evidence-based information exchange, research and advice about all modes of transportation. Committees, researchers and staff are focused on advancing resilient infrastructure, exploring transformational technology and caring for the public's health and safety. 
"I'm honored to have been invited to help lead TRB, especially during these challenging times, and also thrilled to give additional visibility to the robust transportation research underway at Vanderbilt by my colleagues like Mark Abkowitz," said Philip, also director of the Vanderbilt Center for Transportation and Operational Resilience. 
Comprised of experts from industry, academia and government, the Committee on Extreme Weather and Climate Change Adaptation has been assembled to respond to the need for community and infrastructure resilience in light of the worsening natural hazards Americans have experienced in recent months. Involvement and collaboration among these sectors are essential to promoting innovative research and adoption of new practices that are critically needed and will remain so for decades to come. 
"This is going to take a concerted effort of us all to find the will to acknowledge the magnitude of the problem and provide meaningful risk-informed choices to policymakers," Abkowitz said. "This committee offers the potential to take a leadership role in moving the ball forward." 
The committee's mandates are to work with all modes of transportation through policy, planning, research and technological innovation and to rethink transportation infrastructure development, operations and maintenance. 
From flooding to extreme heat and wildfires, devastating events are occurring with growing frequency. The global COVID-19 pandemic has only exacerbated their effects, creating new challenges in facilitating adequate and effective responses. 
"It is painfully clear that our society needs to re-think how our communities and infrastructure are going to withstand what Mother Nature has in store for us," Abkowitz said. "We can no longer wait before getting proactive in our response."