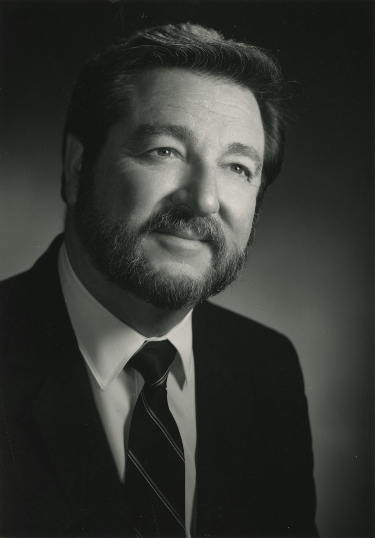 H. Carl Haywood, professor of psychology, emeritus, former Kennedy Center director, and colleague of Peabody College's foundational triumvirate of Nicholas Hobbs, Susan Gray and Lloyd Dunn, died Oct. 12 in Nashville. He was 89.
"Carl Haywood's long tenure at Peabody helped to define the college as a singular leader in exploring and ameliorating intellectual and developmental disabilities," said Camilla P. Benbow, Patricia and Rodes Hart Dean of Education and Human Development at Vanderbilt Peabody College. "He was a leading scholar for decades who advanced knowledge in cognitive psychology, intellectual development, personality, assessment and psychopathology. At the same time, he was a tireless advocate for children and others with disabilities. Carl was a hero to this field and to those whose careers he was instrumental in forming. We will miss him greatly."
Haywood grew up in Thomaston, Georgia, and attended West Georgia College (now the University of West Georgia) from 1948 to 1950. He interrupted his education to serve in the U.S. Navy from 1950 to 1954. At San Diego State College, he earned an A.B. in 1956 and an M.A. in 1957, both in psychology. He earned his doctorate in clinical psychology at the University of Illinois in 1961.
Haywood joined George Peabody College for Teachers in 1962 as a faculty member in psychology and as supervising clinical psychologist at the Peabody Child Study Center. At the behest of Hobbs and Dunn, Haywood quickly became involved in the study of intellectual disabilities and with preparations for what would become the John F. Kennedy Center for Research on Education and Human Development, now the Vanderbilt Kennedy Center for Research on Human Development.
When the Kennedy Center opened in 1968 with Hobbs as director, Haywood became director of what was then called the Mental Retardation Research Training Program. He also led what became known as IMRID (Institute on Mental Retardation and Intellectual Development) from 1970 to 1973. In 1971 Haywood was appointed director of the Kennedy Center, a position he held through 1983. Through the Peabody Experimental School, which became the Susan Gray School in 1986, Haywood helped develop the Bright Start Cognitive Curriculum for Young Children, a research-based early intervention program designed to increase learning in children most at risk for school failure. Co-authored with Penelope Brooks, professor of psychology, emerita, and Susan Burns, the curriculum continues to be used widely.
"For more than five decades, Dr. Haywood has been not only an advocate for the center's mission and work, but a national and international advocate for individuals with intellectual and developmental disabilities and their families," said Jan Rosemergy, former deputy director of the VKC and director of communications.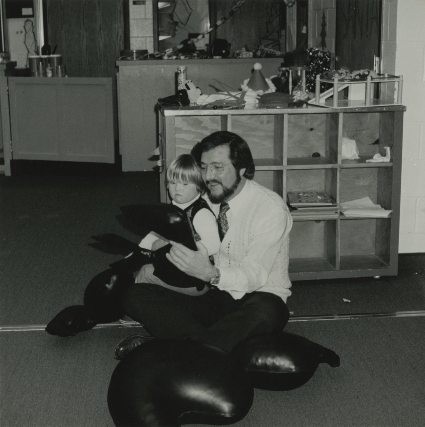 As director of the Kennedy Center, Haywood worked closely with Eunice Kennedy Shriver, sister of the late President John F. Kennedy and a longtime member of the National Advisory Council of the center, and her husband Sargent Shriver. Haywood also worked with her as a consultant to the President's Committee on Mental Retardation (now the President's Committee for People with Intellectual Disabilities). He was a member of the Scientific Advisory Board of the Joseph P. Kennedy Jr. Foundation from 1984 to 1986. The foundation, in addition to the National Institutes of Health, was instrumental in the founding of the Kennedy Center. Haywood enjoyed sharing stories of working with Mrs. Shriver over the years, as they worked together to support expanded research and training, said Elise McMillan, co-director of the Vanderbilt Kennedy Center for Excellence in Developmental Disabilities.
"Carl Haywood doggedly supported research, training and services for those with intellectual disabilities," McMillan said. "As the center has expanded its work in recent years, he continued to be a mentor to numerous trainees and professionals."
Haywood served as editor of the American Journal of Mental Deficiency from 1969 to 1979, and editor of the Journal of Cognitive Education and Psychology from 1999 to 2006. He published more than 250 articles, books and reviews in his research fields of intellectual and developmental disabilities, cognitive education, motivation and psychological assessment. He held office in numerous academic societies devoted to these areas and won many awards for his work. He became professor of psychology, emeritus, in 1993.
In addition to his scholarly achievements, Haywood was a talented pianist and 20-year choir member at Christ Church Cathedral in Nashville. He also sang with The Vincibles, a small group of retirees, most with direct or indirect ties to the Kennedy Center, and led classes in interpretive reading at The Blakeford retirement community.
He is survived by four children, two grandchildren and eight nieces. A memorial service will be held at a future date at Christ Church Cathedral in Nashville, where his ashes are to be interred.
In lieu of flowers, the family requests memorial donations be made to the Susan Gray School, Vanderbilt University, 110 Magnolia Circle, Nashville, Tennessee, 37203.