Media Inquiries
Latest Stories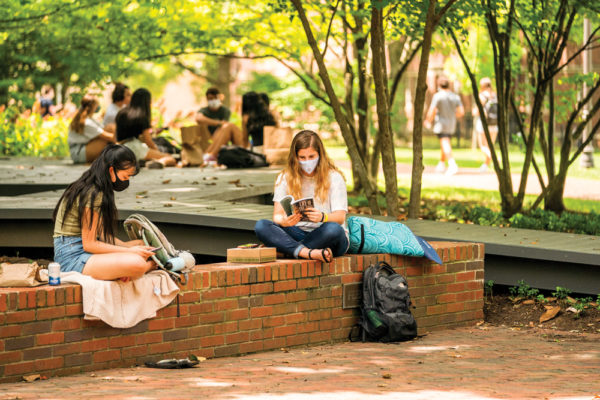 As we continue to navigate a fall semester like no other, and as I embark on my first academic year as Vanderbilt's chancellor, I am increasingly impressed by the strength of our university community. On campus and beyond, we have continued to innovate, adapt and step up to support one another throughout the evolving landscape of the pandemic. Years from now, I believe we all will be able to look back at this time and say, "this was our proudest moment."
Campus feels different this year, but there is still a palpable sense of energy and promise.
Across classrooms, laboratories and residential colleges, our students have answered the call to follow our safety protocols. Vanderbilt faculty have found new ways to share profound academic experiences on campus, and also with those students learning and engaging remotely. Staff members have adjusted to new ways of collaborating, often working on the front lines and around the clock to keep our campus efficient and safe. Through it all, our alumni have shown tremendous support, while also making their own positive impact in communities around the world.
This Commodore culture that unites us is profound. And despite the challenges of the last few months, it affirms continually that we made the right decision—though a difficult decision—in reopening our campus to learning and teaching this fall.
This path has not been the easy one; and some may believe we should have continued with the online-only model we began last spring when COVID-19 first came to our campus. Yet given our mission of collaborative learning and discovery, I believe it is imperative that Vanderbilt do its utmost to bring our community together, and to create an immersive environment where ideas can flourish, arguments can be honed and assumptions can be challenged.
Each time I visit a classroom and with every walk across our campus, I am reminded that real breakthroughs happen when people with different backgrounds, experiences and points of view come together. These are the foundational pillars of an empowering education, and they thrive the most when we are together in person. This is what our work is all about.
The alumni, faculty and community members featured in this issue of Vanderbilt Magazine reflect the power of these values, from NFL executive, Vanderbilt Board of Trust member and Vanderbilt Law School alumnus Adolpho Birch III, who recently was named chair of the board's ad hoc Committee on Equity, Diversity and Inclusion, to the many newly appointed faculty members whose internationally renowned expertise spans poetry, public policy, art and nursing science, among many other fields. These stories demonstrate some of the ways in which Vanderbilt's influence continues to deepen.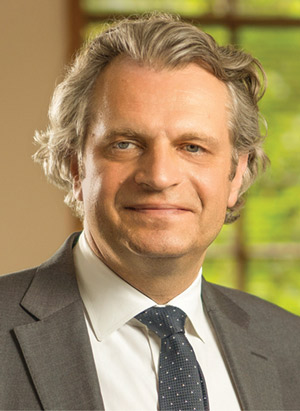 I have always been an optimist by nature, but the last few weeks have only increased my sense of confidence and hope. We are facing the very type of challenge—with its pressing implications and cross-disciplinary angles—that the Vanderbilt community is particularly equipped to tackle.
In the days and weeks to come, we must continue to draw upon the intellectual engagement and passion that drew us to this esteemed university in the first place. Wherever we are located, we must harness our One Vanderbilt spirit to support and encourage one another during the struggles—and the triumphs and joys—that the months ahead are sure to present.
Thank you for your continued engagement with and commitment to Vanderbilt University. Together, we are setting a positive example in which we can all take pride, for many years to come.
Onward!
—DANIEL DIERMEIER,
CHANCELLOR