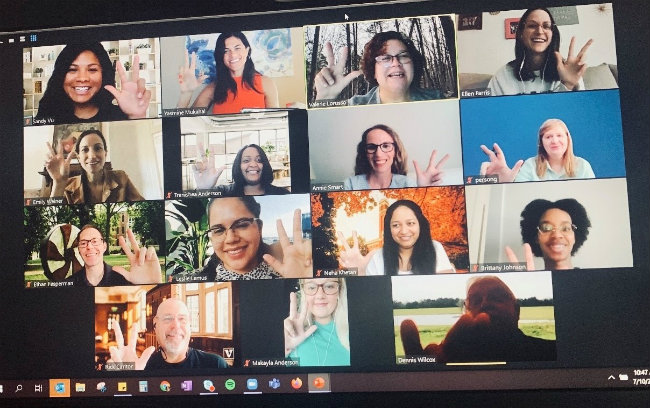 More than 1,500 students, faculty and staff have completed a workshop that supports the July 1 commitment of Chancellor Daniel Diermeier and other university leaders to build a more inclusive Vanderbilt.
The "Disrupting Everyday Bias" workshops, hosted by Human Resources in collaboration with the Office for Equity, Diversity and Inclusion and the Provost's Office for Inclusive Excellence, have been extended through December due to strong interest and increased registrations within the university community.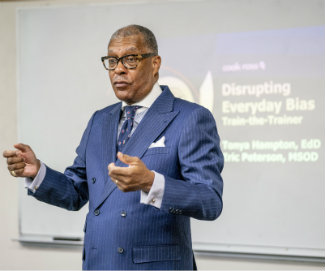 "Understanding the various ways that unconscious bias can impede the development of a diverse and inclusive work environment has become vitally important as we strive to create a community where all members can thrive and contribute to their full potential," said Dr. André L. Churchwell, vice chancellor for equity, diversity and inclusion and chief diversity officer.
More than 65 sessions have been completed since July. In the two-hour online workshop, participants learn the tools and strategies to recognize and disrupt the impact of bias in their interactions, behaviors and decision-making.
Disrupting Everyday Bias sessions for October, November and December have been expanded to weekly offerings:
Oct. 9 – 9-11 a.m.
Oct. 14 – 1-3 p.m.
Oct. 29 – 3-5 p.m.
Nov. 6 – 9-11 a.m.
Nov. 12 – 9-11 a.m.
Nov. 17 – 8-10 a.m.
Nov. 30 – 9-11 a.m.
Dec. 8 – 9-11 a.m.
Dec. 11 – 9-11 a.m.
Dec. 15 – 8-10 a.m.
To register for one of the sessions, please visit Oracle Learning and search for "Disrupting Everyday Bias." For more information, email Yasmine Mukahal at yasmine.mukahal@vanderbilt.edu.