Media Inquiries
Latest Stories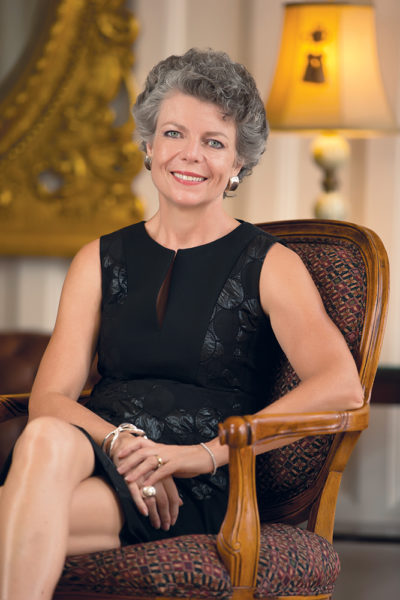 August 24 marked the official start to what is sure to be an historic year for Peabody College and Vanderbilt University. Only hours before, workers were busily putting the finishing touches on renovations to the Mayborn Building and Home Economics—now renamed 6 Magnolia Circle—as well as the gleaming new Connector Building that joins them.
An open house for members of our faculty held the day before, to give them an opportunity to inspect their classrooms and try out newly installed technology, was the first time many of us had seen each other in person since mid-March. The occasion was joyful and a little strange as face-masked faculty tried to express their delight while maintaining appropriate physical distance. All were excited, if a little nervous, at the prospect of returning to the work they love most—engaging with students in the dynamic interplay that constitutes teaching and learning.
Faculty members also have been enthusiastic during the late summer about ramping back up the research programs they had to suspend in the spring. Several of them work with infants and toddlers, so any delay was potentially harmful to their studies. They are glad to be back at work and gathering data under carefully controlled conditions.
Scores of our faculty spent chunks of their summers taking course design institutes offered by the Vanderbilt Center for Teaching and reworking their syllabi to incorporate asynchronous course components or flip their courses in whole or part. Whatever happens this fall, we will be ready for it.
However, there's no doubt that the pandemic has impacted Vanderbilt, just as it has institutions across the country. This summer also was a time when the conscience of the Peabody community was tested, spurring us to reconsider whether we are doing all that we might to pursue racial justice. Marginalized communities have also borne the brunt of the negative impacts of COVID-19.
Even so, every new academic year brings the promise of another opportunity to effect change. And this year marks the first under the leadership of our new chancellor, Daniel Diermeier. In his video message to Peabody students on the first day of classes, he acknowledged that we're living in a "moment of disruption" for all learners. But he urged them to see the moment as an opportunity to contribute even more to shaping educational practice and policy, to deepen our knowledge of human development, and to improve the functioning of communities. As we move forward in the year ahead, I'm taking that message to heart.
Camilla Persson Benbow
Patricia and Rodes Hart Dean of Education and Human Development