Sabertooth cats, marine reptiles, ancient whales and bizarre creatures of the past are just a few of the fun fossils Vanderbilt University paleontologists will discuss with kids during a free virtual National Fossil Day event on Saturday, Oct. 10 at 10 a.m. CT. Registration is required.
The event will feature paleontologists from Vanderbilt University's departments of biological sciences and Earth and Environmental Sciences at Vanderbilt University, including Larisa DeSantis, Rachel Racicot, Neil Kelley, and Simon Darroch.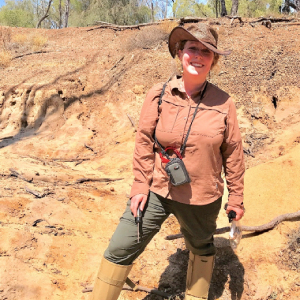 As part of Vanderbilt 's Evolutionary Studies Initiative the scientists will discuss the creatures they study and how they became fascinated by fossils. Participants will be able to submit questions in advance as well as ask questions during the event. The event is open to school-aged kids and lifelong learners.
DeSantis grew up visiting the La Brea Tar Pits and the Natural History Museum in Los Angeles. Now she studies some of the most notorious predators of the past, including sabertooth cats, dire wolves, and marsupial lions. Her work involves the study of modern, historic and fossil mammals to decode the ecology of predators and their prey and clarify the impacts of climate change.
Racicot has been interested in paleontology ever since she was five-years-old and her favorite dinosaur was Pachycephalosaurus. After becoming fascinated by the unique skull shapes of whales, she now researches the evolution of dolphins and whales using CT scans to look at inside fossils, bones, and more. Studying the interior anatomy of animals helps researchers understand the evolution of the brain and senses, shedding light on topics like how dolphins developed echolocation.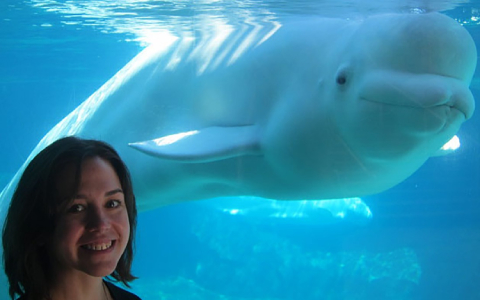 Kelley studies ancient reptiles that ruled the oceans during the time of the dinosaurs. He grew up collecting fossils, rocks and anything else that caught his eye. Today, he searches for fossils in the deserts of Nevada and the mountains of California.
Darroch grew up on top of 80 million-year-old chalk in West Sussex, southern England, and found his first sponge fossil at the age of nine. He didn't find any more fossils for the next 10 years, and so decided  to become a paleontologist. He now works on enigmatic 550 million-year-old fossils that represent the oldest complex organisms on Earth, and potentially the ancestors of all modern animals. Studying these fossils not only helps advance understanding of why complex life evolved when it did, but also the likelihood of finding life on other planets.