The 2020 Southern Festival of Books: A Celebration of the Written Word will be held online Oct. 1-11, with three titles published by Vanderbilt University Press to be highlighted. In addition, several Vanderbilt faculty, staff and alumni are participating.
The free festival, celebrating its 32nd year, brings together acclaimed writers, book lovers and other interested individuals for a series of readings and panel discussions. Due to the COVID-19 pandemic, all sessions are virtual this year.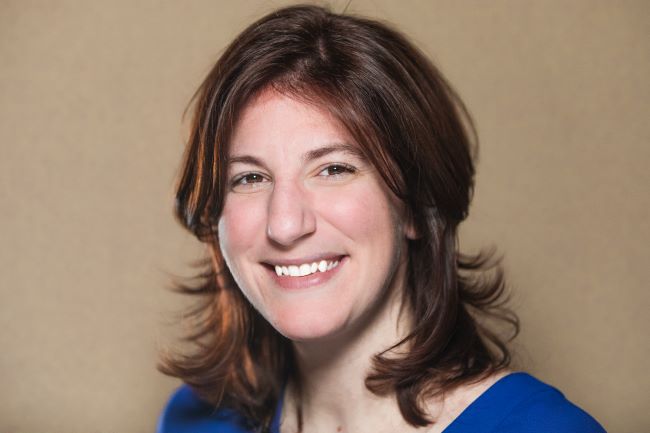 "The Southern Festival of Books is a world-class literary event, with such deep rosters of talent," said Gianna Mosser, director of Vanderbilt University Press. "We are always honored when our authors get to participate, but having three titles featured in our 80th anniversary year is an honor and a testament to our acquisitions efforts building lists of smart books for general readers."
Vanderbilt-related sessions include:
Oct. 3, 10-10:45 a.m., "Voyage of the Adventure: Retracing the Donelson Party's Journey to the Founding of Nashville," published by Vanderbilt University Press in September 2020; noted photographer and author John Guider will discuss his retracing of the historic Cumberland River journey in his hand-built, motorless sailboat while making a visual documentation of the waterway as it currently exists 240 years later.
Oct. 3, 6:15-7:15 p.m., "In Conversation: Mary Robinette Kowal and Jenn Lyons"; Vanderbilt Law Librarian Sarah Dunaway will interview Kowal, an award-winning writer, and Lyons, a graphic artist and illustrator who works in the video game industry.
Oct. 4, 1-2 p.m., "A Measure of Belonging: New Writers of Color on the American South," with Tiana Clark, MFA'17, among the panelists; Clark is the award-winning author of the poetry collection I Can't Talk About the Trees Without the Blood and a contributor to Greetings from New Nashville (Vanderbilt University Press).
Oct. 4, 4-5 p.m., "Learning from the Masters: Literary Explorations," with Anthony Reed, associate professor of English, among the panelists; Reed will discuss the work of the late William Melvin Kelley, an African American novelist and short story writer.
Oct. 5, 12:30-1:15 p.m., "In Conversation: Ruta Sepetys and Andrew Maraniss"; Maraniss, BA'92, will discuss his 2019 book Games of Deception: The True Story of the First U.S. Olympic Basketball Team at the 1936 Olympics in Hitler's Germany. Maraniss, a Vanderbilt visiting author, also wrote Strong Inside: Perry Wallace and the Collision of Race and Sports in the South, published by Vanderbilt University Press.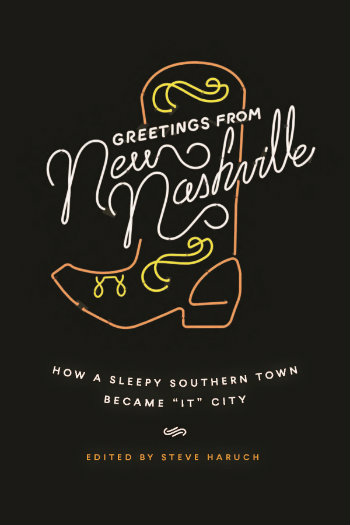 Oct. 6, 6:30-7:30 p.m., "Greetings from New Nashville: How A Sleepy Southern Town Became 'It' City," to be published by Vanderbilt University Press October 2020; between 1998 and 2018, the population of Nashville grew by 150,000 and the city was transformed into one of the hottest destinations. What made all this change and growth possible? Editor Steve Haruch will be joined by Nashville-based writer and contributor Margaret Renkl and musician Caitlin Rose.
Oct. 8, 5:30-6:30 p.m., "In Conversation: Novelist Bobbie Ann Mason and Jon Parrish Peede," BS'91, chairman of the National Endowment for the Humanities;
Oct. 9, 12:30-1:30 p.m., "Wild, Wild Nature: Three Explorations"; among the panelists is Michael Ray Taylor, author of Hidden Nature: Wild Southern Caves, published by Vanderbilt University Press in August 2020. More than 10,000 known caves lie beneath the state of Tennessee and thousands more riddle surrounding states. In Hidden Nature, Taylor tells the story of this vast underground wilderness.
Oct. 9, 6:30-7:15 p.m., "Love Child's Hotbed of Occasional Poetry: Poems and Artifacts," by Nikky Finney; the award-winning poet, who was a Vanderbilt Divinity School Cole Lecturer, will be interviewed by Kashif A. Graham, outreach librarian at the Vanderbilt Divinity Library, about Finney's newest work.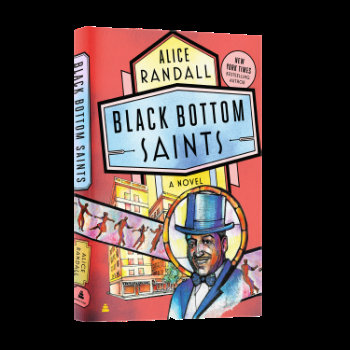 Oct. 9, 7:30-8:15 p.m., "Black Bottom Saints," a new novel by Alice Randall, professor and writer-in-residence, Department of African American and Diaspora Studies; Randall pays tribute to a legendary Detroit neighborhood that became a mecca for jazz, sports and politics.
Oct. 10, 9:30-10:15 a.m., "Heroes for Young Readers: Picture Books," with Frye Gaillard, BA'68, among the panelists. Gaillard, who has written extensively on Southern race relations, will discuss The Slave Who Went to Congress, a new book he co-authored with Marti Rosner.
Oct. 10, 1:30-2:15 p.m., "In Conversation: Destiny Birdsong and Nate Marshall"; Birdsong, MA'07, MFA'09, PhD'12, is a Louisiana-born poet, fiction writer and essayist who earned both her MFA and doctorate from Vanderbilt. She will discuss her debut collection of poetry, Negotiations. Marshall, BA'12, is an author, editor, poet, playwright, performer, educator, speaker and rapper who will discuss his latest collection of poetry, Finna.
For more information, visit the Southern Festival of Books website.