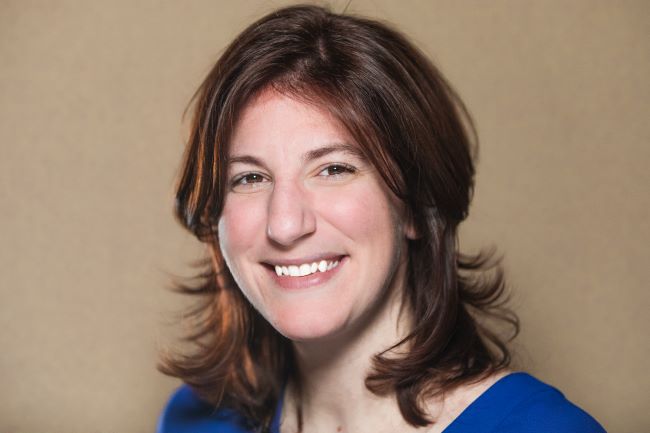 Gianna Francesca Mosser, the previous editor in chief of Northwestern University Press, has been named director of Vanderbilt University Press. Provost and Vice Chancellor for Academic Affairs Susan R. Wente announced Mosser's appointment.
Mosser has worked in a range of areas within Northwestern's publishing program over the last decade, including acquisitions, editorial and grant management.
"We are excited to welcome Gianna to our university press, where she will play an integral role with the editorial committee and other key partners in developing a new strategic vision and direction for Vanderbilt's scholarly publishing—one that aligns more closely with the university's mission, trans-institutional priorities and Academic Strategic Plan," Wente said. "Gianna will also help us deepen engagement with our faculty and the university community broadly while increasing the press's external visibility and outreach."
The provost launched a national search last fall for a new director following release of a committee report that made several recommendations to improve and strengthen the press' position. The recommendations included leveraging Vanderbilt's core academic offerings; building on regional strengths and networks; improving operational efficiency and marketing; and engaging in focused/targeted collaborations to capitalize on the strengths of the university community.
Wente expressed thanks to the search committee for their excellent work in securing this hire.
"We are thrilled that Gianna will guide our press through these dynamic times in academic publishing," said Steven Wernke, associate professor of anthropology and member of the editorial and search committees. "She brings extremely deep and broad expertise in all dimensions of the publishing marketplace, strong commitments to scholarly excellence and diversity, as well as a dynamic, entrepreneurial outlook—for building on Vanderbilt's trans-institutional and immersive initiatives—and for extending the press's reach through regional, national and international partnerships."
Mosser joined Northwestern University Press in 2009 as journal managing editor and project editor, where she oversaw submission, peer review and production procedures for Islamic Africa. She also worked in acquisitions as an assistant editor and acquisitions editor before being named editor in chief in 2016. As editor in chief, she was responsible for lists in critical ethnic studies, comparative literature, early modern studies, Chicago regional trade, and theater and performance studies.
Within a year of taking helm of acquisitions, Mosser expanded title output at Northwestern University Press from 60 to 70 books annually and refined the trade program to increase revenue and public engagement. She also worked closely with the senior management team to improve fundraising efforts and discover new opportunities for campus partnerships.
"The staff is eager and ready to develop a strategic plan that takes cues from the university faculty and draws on campus research strengths," Mosser said. "I am excited to expand the offerings of Vanderbilt University Press, and make our work more visible to communities of readers worldwide."
Mosser's first position in scholarly publishing was at the American Sociological Association, where she served as journal managing editor for Social Psychology Quarterly, a flagship journal of the American Sociological Association. She holds a Bachelor of Arts from the University of Miami and a Master of Arts in humanities from the University of Chicago.
Mosser was instrumental in securing and administering a number of grants during her tenure at Northwestern University Press, including several awards to support scholarly publishing activity from the Andrew W. Mellon foundation.
She is also an active member of the Association of University Presses, where she previously chaired the professional development committee and supported the establishment of a national mentorship program.
Established in 1940, Vanderbilt University Press is the principal publishing arm of one of the nation's leading research universities. The primary mission of the press is to select, produce, market and disseminate scholarly publications of outstanding quality and originality.