Longtime NFL executive and Vanderbilt Law School alumnus Adolpho Birch III has been named as chair of a new Board of Trust ad hoc committee that will partner with university leadership to evaluate and recommend policies around equity, diversity and inclusion.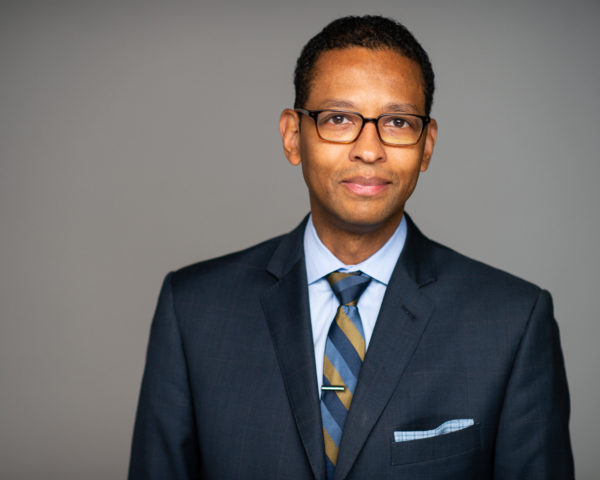 Birch, who received his J.D. in 1991 and joined Vanderbilt's Board of Trust in 2014, was appointed to head the new group following a pledge made by university leaders on July 1 to launch a wide-ranging set of initiatives to make Vanderbilt more diverse and inclusive.
"We must do whatever it takes to create an environment in which all members of our Vanderbilt community can thrive and contribute to their full potential. Adolpho Birch is uniquely suited to help us achieve this crucially important goal," said Vanderbilt Chancellor Daniel Diermeier. "In addition to his deep professional and legal expertise, Adolpho brings an important perspective as a Nashville native and Vanderbilt Law School graduate. I am grateful for his continuing work on the Board of Trust as well as his leadership of this new ad hoc committee."
Diermeier will serve as an ex-officio member of the EDI committee as will Board of Trust Chairman Bruce R. Evans, BE'81. Additional members of the committee will be announced soon.
"This is a pivotal moment for the university to expand and strengthen its efforts to combat racism and promote equity and inclusion. Supporting these efforts is one of the Board of Trust's top priorities," Evans said. "I am looking forward to working with Adolpho and the entire committee to identify solutions and actions that we can take to drive lasting change."
Birch spent more than 23 years working for the National Football League in various positions, most recently as Senior Vice President of Labor Policy & League Affairs. In June, he was named Senior Vice President of Business Affairs and Chief Legal Officer for the Tennessee Titans. In addition to his Vanderbilt Law degree, Birch graduated with honors from Harvard University in 1988 and is the son of A.A. Birch, Jr., the first African American chief justice of the Tennessee Supreme Court.
"Vanderbilt has made many positive strides towards achieving greater equity and increasing diversity throughout our community in recent years. But as the world has seen in recent months, it is imperative that we do more—both within our university and throughout society—to advance racial justice," Birch said. "I am honored to lead this committee for Vanderbilt's Board of Trust and look forward to connecting with many people throughout our university community."