Media Inquiries
Latest Stories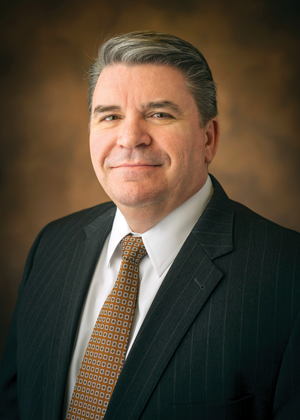 Vanderbilt University has signed a nationwide pledge from college admissions and enrollment leaders to help relieve stress for prospective students and their families by outlining what is expected and valued—and also not expected—on college applications during the COVID-19 pandemic.
Douglas L. Christiansen, vice provost for university enrollment affairs and dean of admissions and financial aid, is among more than 300 admissions leaders who have signed on to "Care Counts in Crisis: College Admissions Deans Respond to COVID-19."
"Vanderbilt is proud to endorse this collective statement, which recognizes students' uncertainties about the college admissions process during this stressful time," Christiansen said. "It also speaks to Vanderbilt's ongoing priorities, as our Admissions team is as committed as ever to advancing equity, transparency and care throughout the application and selection process."
In the statement, admissions leaders acknowledge that many students face the same challenges as others in the general population now, including economic hardships and greater health risks to themselves and family members.
"The collective statement also addresses academics, community and family service and extracurricular pursuits, all of which highlight Vanderbilt's longstanding commitment to educating the whole person—socially, intellectually and emotionally," Christiansen said.
While academic engagement and work remain important indicators during the admissions process, Christiansen said admissions officers recognize the obstacles that have resulted from the pandemic, such as not being able to visit campuses or access standardized tests.
Vanderbilt recently announced that it will not require SAT and ACT exams for students applying to enter the university in the fall of 2021. This test-optional admissions process will only apply for students matriculating in fall 2021.
The collective statement, which seeks to harness the voices of admissions leaders across the nation during one of the most challenging times facing higher education, was created by the Making Caring Common Project at the Harvard Graduate School of Education in partnership with admissions leaders across the nation.
"In addition to illustrating the heightened solidarity among leading universities during this difficult time, the statement also reinforces the importance of values that are cherished at Vanderbilt, including collaboration, inclusion and transformative learning within and beyond the classroom," Christiansen said.
Currently, all on-campus undergraduate recruitment events have been suspended until further notice. Interested individuals can click VirtualVU for online visit options.