by Dana Meeks
Establishing a hub for world-class research on race and injustice, soldier-inspired innovation incubation and a climate change prediction market are among the six cross-disciplinary programs to be funded by Vanderbilt's Trans-Institutional Programs (TIPs) initiative, a hallmark of the university's Academic Strategic Plan.
The three other projects awarded TIPs funding are focused on LGBTQ public policy, Alzheimer's discovery and advancements, and microbial contributions to human individuality.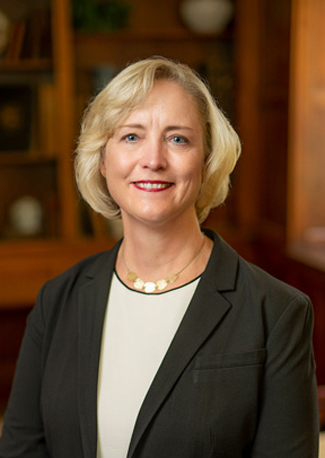 "TIPs investments are designed to tackle areas of critical academic and societal interest, and fuel discovery and learning," said Interim Chancellor and Provost Susan R. Wente. "I am inspired by these six distinctive academic endeavors that not only position Vanderbilt as a leader, but will have a positive impact on humanity. We should all take pride in these programs, which encapsulate the collaboration and interdisciplinary teamwork that is especially critical during these unprecedented times."
Four of this year's grants are Vanderbilt Re-Investment Awards (VRAs), and the other two are Vanderbilt Initiative Awards (VIAs), defined as seed grants that serve as incubators for promising new ideas.
A total of 52 faculty members from across the campus, along with graduate and undergraduate students, will work on the 2020 TIPs projects, which are listed below with the schools represented by their participants. Lead faculty members' schools and/or colleges are underlined.
Initiative for Race Research and Transformative Justice (VIA)
Peabody College, School of Medicine – Clinical, Divinity School
Soldier-Inspired Innovation Incubator for Discovering Research-Based Solutions (VRA)
School of Engineering, College of Arts and Science, Peabody College, School of Medicine – Clinical, Owen Graduate School of Management
Vanderbilt Climate Change Prediction Market (VIA)
Owen Graduate School of Management, Law School, College of Arts and Science
Vanderbilt LGBT Policy Lab (VRA)
College of Arts and Science, Divinity School, Peabody College, Law School
Vanderbilt Memory and Alzheimer's Center (VRA)
School of Medicine – Clinical, School of Medicine – Basic Sciences, College of Arts and Science, School of Engineering
Vanderbilt Microbial Alliance for Precision: Charting the Unseen (VRA)
School of Medicine – Clinical, College of Arts and Science, School of Engineering
The TIPs initiative was launched in 2015 as a $50 million initiative over five years, with 17 collaborations awarded funding that year. Fourteen projects received funding in 2016, and 15 projects were added in 2017. Seven interdisciplinary projects were selected in 2018, followed by five in 2019. With a sixth, final award cycle added this year, the program will take a pause after this funding round to examine the possibility of a new funding initiative in future years.
Wente noted that while the total amount funded in this sixth round is lower than in previous years due to COVID-19's financial impact on the university, the initiatives were strategically chosen to build on the university's strengths and to continue to support previously made investments.
Previous TIPs awards have resulted in over $100 million in external funding for various Vanderbilt initiatives, and over the past five years, more than 500 faculty have been involved in TIPs-funded projects and more than 1,400 undergraduate students have been engaged.
The TIPs Council, co-chaired by Jennifer Pietenpol, executive vice president for research at Vanderbilt University Medical Center, and Padma Raghavan, vice provost for research, received 25 pre-proposals last fall, 16 of which moved forward to submit full proposals.
Funding for this year's six initiatives will be made available July 1.
Access the full list of awards, which includes project descriptions and collaborating faculty.