Media Inquiries
Latest Stories
Board of Trust appoints Wente as Cornelius Vanderbilt Chair
The Vanderbilt University Board of Trust passed a resolution at its April 16 meeting "expressing its deepest and most sincere gratitude" to Susan R. Wente "for her steadfast stewardship of Vanderbilt as interim chancellor during a period of transition and unique challenges."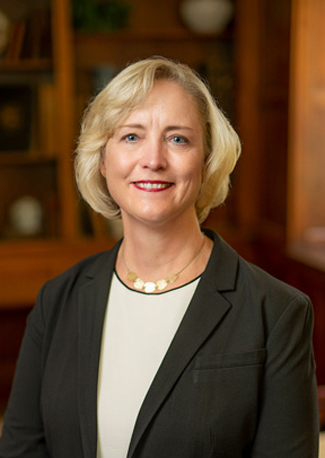 The board resolution pays tribute to Wente for her leadership not only during the past year, following the resignation of Chancellor Nicholas S. Zeppos, but also her many years of distinguished service to the university.
Wente joined the Department of Cell and Developmental Biology as professor and chair in 2002. She also served as senior associate dean for biomedical sciences and associate vice chancellor for research before being named provost and vice chancellor for academic affairs in 2014.
Bruce Evans, chairman of the Board of Trust, expressed thanks for Wente's outstanding leadership during a year full of unexpected crises. "I know it was a stressful year on many levels, especially as we began working through the pandemic, but we've had wonderful leadership and guidance and incredible planning and effort to make sure that we could educate our students at the same time as keeping them and the rest of the Vanderbilt community safe," Evans said. "I speak on behalf of all the trustees when I say that we are incredibly grateful to Interim Chancellor Wente, and we know that Vanderbilt is a much better place with her continued service."
The resolution notes that Wente developed and has led for five years the implementation of Vanderbilt's Academic Strategic Plan. In addition, she "provided critical leadership and oversight during the historic transition of the university and Vanderbilt University Medical Center into two separate legal and financial entities" in 2016.
Highlights of Wente's year as interim chancellor noted in the resolution include leading efforts to expand research and scholarship and attract and retain extraordinary scholars across all disciplines, championing the arts and humanities, developing strategic initiatives to bolster Vanderbilt's international impact and visibility, and supporting and furthering the sustainability and land-use goals of FutureVU.
The resolution concludes by appointing Wente as Cornelius Vanderbilt Chair, effective July 1, 2020.
Cornelius Vanderbilt Chairs are established by the university at all Vanderbilt schools to recognize faculty who are engaged in groundbreaking research.