By Amy Wolf
A spring 2020 seminar immersed students in a unique academic experience examining gender stereotypes, masculinity and identity through the lens of dance as part of a special partnership between Nashville Ballet and Vanderbilt University.
The class asked students to think not only about the gender norms constructed in ballet, but also to consider how ideas about gender are shaped by assumptions about race, sexuality, class and dis/ability.
"This intersectional perspective allows for a better understanding of the complex history of ballet as an art form that has privileged certain bodies over others," said Claire Sisco King, associate professor and director of undergraduate studies in the Department of Communication Studies.
The students observed rehearsals and performances for the Nashville Ballet's annual series Attitude: Other Voices, which used this season to appraise gender through the lens of four different pieces. Students studied the creative process between choreographers and dancers as well as learned how the choreographers, costume designer and others translate ideas and questions about gender into performance.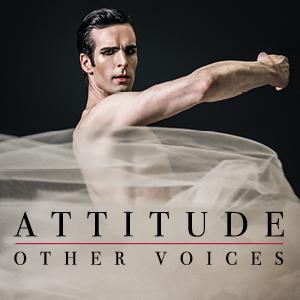 Personal experience
Some of the performances were inspired by personal experiences, including a piece the students studied by choreographer Matthew Neenan.
"I'm kind of digging deep and going back to my early childhood days when I really struggled with my gender," Neenan said. "I was not your typical boy. I did not play sports; I played with dolls and fabrics and I did ballet. I loved ballet and it saved me."
In Neenan's piece, costume designer William Ditty created a loose shirt for the soloist that is actually a skirt tied up around his arms. In a crescendo of the dance, the shirt ties come out, revealing a flowing skirt.
"The first time we saw that moment, there was a gasp across the class," Sisco King said.
But what that reveal actually means in the context of the piece is left to the audience to interpret. "We here at Nashville Ballet like to say that we prefer a thinking audience," Ditty said. "We don't want to spoon-feed anyone."
For this piece Neenan said he wanted the performance to show the isolation and fear he felt when he was young and his push to understand himself. "Now, as a middle-aged man, I love being a man, and it's taken me many years to accept who I am," Neenan added.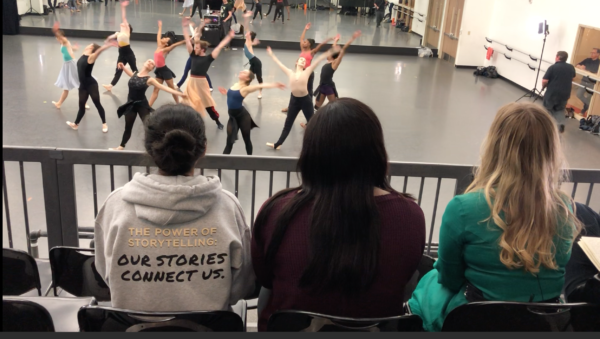 Dance communication
The Vanderbilt students also explored ways in which dance and performance as a whole are being used to elicit discussion around gender, masculinity and femininity.
"Ballet is a completely different kind of masculinity than is mainstream in America right now, which I think makes it all the more interesting to study."
"I think people are hyper-aware almost that men in ballet are doing something that's against the norm, so I think ballet is almost native to subverting gender norms," said communication studies student Bo Broder. "That's partially why I took this class, because … ballet is a completely different kind of masculinity than is mainstream in America right now, which I think makes it all the more interesting to study."
Many of the students embraced the use of dance as a way to communicate difficult emotions.
"I know that ballet in general is very gendered and traditional, but through Matthew's dance, I felt his struggle and loneliness. And seeing it all come together at the end, I was like, 'Amen, this is beautiful,'" said political science and Spanish double major Destiny Dangerfield.
In addition to attending rehearsals, students in the class read a variety of scholarly essays and news articles about the history of ballet, and they kept journals to record their observations during rehearsal sessions. For their final projects, students could either write a paper tying together their personal reflections with the readings and conversations shared over the course of the semester or produce a creative project that explores the relationship between dance, gender and communication. Some students who opted to create projects choreographed and recorded original dances that explored the subjects of gender, race and/or sexuality.
Rethinking masculinity
The students added that they feel there is slightly more openness amongst their peers to have discussions around traditional roles, changing gender norms, and what that means for them and for society.
"I kind of feel like maybe we're just in the right place at the right time as being the generation that rethinks definitions around femininity and masculinity," said communication studies major Elise Driver.
Video by Pat Slattery and Amy Wolf