Media Inquiries
Latest Stories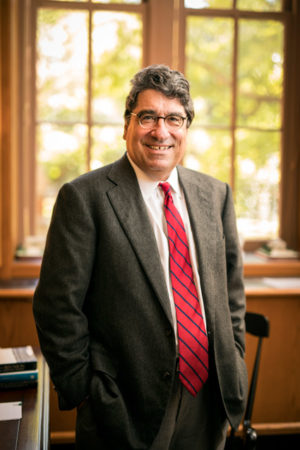 An anonymous foundation has made a $5 million commitment to Vanderbilt University in honor of Nicholas S. Zeppos, Cornelius Vanderbilt Chancellor Emeritus.
The gift celebrates the eighth chancellor's tenure, which ran from March 1, 2008, through August 15, 2019, and the impact his leadership will have on the university for years to come.
"I am deeply moved by this gift," Zeppos said. "There's an adage that often comes to mind when I think of Vanderbilt's community of support: 'It takes a noble person to plant a seed for a tree that will someday give shade to people they may never meet.' This generation-to-generation philanthropy means a great deal to me, Vanderbilt and those we serve."
Zeppos' many contributions to the university include launching the visionary Opportunity Vanderbilt financial aid program—which replaced student loans with no-obligation grants and scholarships—during the historic financial downturn in 2008, as well as planning for and launching Vanderbilt's residential college system.
He also worked to make Vanderbilt a more welcoming and inclusive environment. During his time as chancellor, Zeppos created the role of vice chancellor for equity, diversity and inclusion and chief diversity officer, and has been an outspoken advocate for the university's multiple initiatives to ensure opportunities, respect and safety for everyone in the Vanderbilt community.
"We are delighted our supporters are investing in Vanderbilt's future while paying tribute to the significant role Chancellor Emeritus Zeppos has played in fostering the university's successes," said Interim Chancellor and Provost Susan R. Wente. "Vanderbilt was founded on a gift, and our donors continue to strengthen the university's mission of research, education and service."
The Vanderbilt community has honored Zeppos in various ways, through scholarship gifts and by naming one of the newest residential colleges the Nicholas S. Zeppos College, which is currently under construction at the corner of West End Avenue and 25th Avenue South.
Zeppos will work with university leadership to determine how this latest gift will help bolster the university's overall mission. He is currently on a year-long sabbatical and will return to the faculty in the 2020-2021 academic year as a University Distinguished Professor of Law and Political Science.