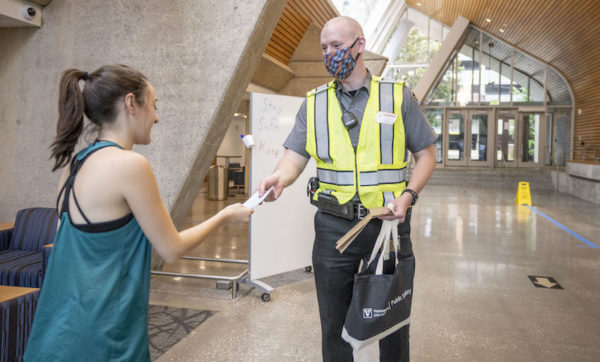 In an effort to guide the university community in practicing healthy behaviors during COVID-19, Vanderbilt has launched the Public Health AmbassaDores program to address questions regarding campus health and safety measures. The program began on Monday, May 18, during Vanderbilt Phase 1 of the Return to Campus Plan.
"The Public Health AmbassaDores service will help promote social norms that are to be expected of our community members during this time as we work to create a safe working and learning environment for all," Capt. Leshuan Oliver, who developed and oversees the program, said. "While we expect our community to embrace shared responsibility and be accountable for their actions at an individual level, this program serves as an additional resource to help."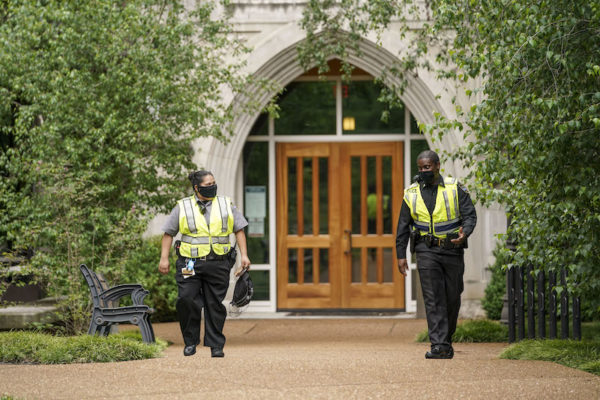 The first Public Health AmbassaDores selected for the program are Vanderbilt University Public Safety community service officers. These officers have received training, resources, equipment and support to prepare them for the role.
"During this unprecedented period of time, we know that there will be many questions and concerns about protocols and guidelines that members of our campus community will have. These Public Health AmbassaDores will serve as important visible representatives of the university to assist and answer questions related to our response," Vice Chancellor for Administration Eric Kopstain said.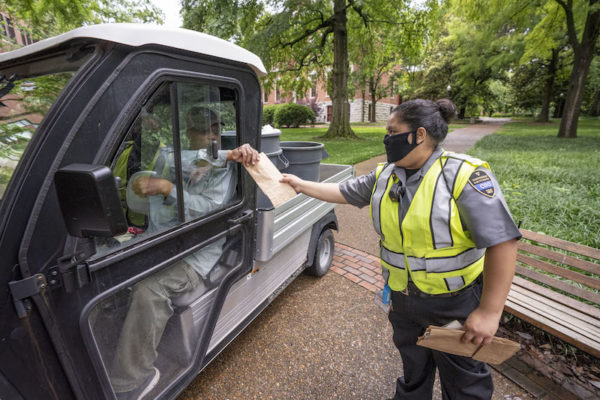 The Public Health AmbassaDores will be placed in specific buildings and outdoor locations. They will:
serve as a source of information to promote the university's expectations for reopening during COVID-19;
assist with building entry and exit circulation and any potential government restrictions, such as stay-at-home orders, masking requirements, physical distancing and gatherings;
encourage face mask/covering usage;
encourage physical distancing;
provide directions to nearest hand sanitizer stations or sinks for hand hygiene;
distribute COVID-19 packets that include masks, gloves and hand sanitizer upon request; and
provide other community service capabilities in their assigned areas.
"The Public Health AmbassaDores program is still in its infancy and will evolve to meet the university's needs as each phase determines what is necessary to ensure the health and safety of our community," Senior Associate Vice Chancellor for Public Safety and Special Initiatives August Washington said. "Our hope is to expand this program so other members of our community who are interested in serving as an ambassador have the opportunity to participate."