Interim Chancellor and Provost Susan R. Wente announced Vanderbilt's 2020 Founder's Medalists in a video message to the university community on May 8.
Since 1877, the university has awarded a gold medal to the student graduating with first honors from each of the university's 10 schools and colleges. The awards are named after the university's founder, Cornelius Vanderbilt, who made a contribution to endow the awards in their first year.
"To all of this year's Founder's Medalists, you have proven your dedication to learning, discovery and bettering our community," Wente said. "Even in these turbulent times, I know that the tradition of the Founder's Medalists—and the excellence in scholarship that you represent—can fully live on."
In the message, Wente noted that she looks forward to recognizing the 2020 Founder's Medalists during Vanderbilt's postponed Commencement, which will take place in May 2021. The ceremony and other special events to honor all of the 2020 graduates were moved to next year in response to public health guidance for the protection of the health and safety of the community during the coronavirus outbreak.
Arts and Science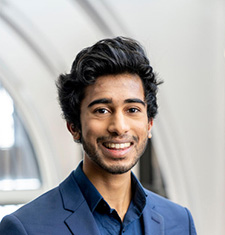 Sumanth Chennareddy, from Cumming, Georgia, is this year's Founder's Medalist for the College of Arts and Science. He is graduating with a bachelor of arts in neuroscience and a minor in Spanish. Sumanth's research includes investigations of the effects of insulin therapy on colorectal cancer and the impact of the federal smoke-free policy on the health of residents in public housing. He has peer-reviewed work forthcoming in the Journal of Community Health. Sumanth, recipient of the Martin F. McNamara Jr. Honor Scholarship, is also known for his ability to forge partnerships across campus, where he was a VUceptor, vice president of Vanderbilt's South Asian Cultural Exchange and a volunteer Spanish language interpreter at the Vanderbilt University School of Medicine student-run Shade Tree Clinic. His external awards have included a place in the Undergraduate Clinical Scholars Program at the University of Pennsylvania's School of Medicine and the NYU School of Medicine's prestigious Summer Undergraduate Research Program. After graduation, Sumanth will attend medical school at the Icahn School of Medicine at Mount Sinai in New York City.
Blair School of Music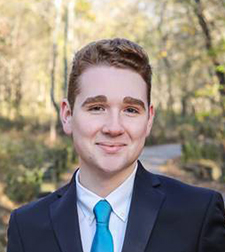 Matthew James Shorten, from Wollongong, New South Wales, Australia, is this year's Founder's Medalist for the Blair School of Music. He is graduating with a bachelor of music after majoring in musical composition with minors in voice and violin. The Australian-born tenor and composer has been featured internationally as a soloist, and his compositions have been commissioned by musicians around the world. He received the prestigious Margaret Branscomb Prize, awarded to the first-year student who exemplifies the spirit and standards of the Blair School. Matthew, recipient of the Linde B. Wilson Scholarship, has led the Blair Salon concert series, Blair Segue orientation program, Blair Composers Forum, and the Vanderbilt chapters of the American Choral Directors Association and the Music Teachers National Association. As a U.S. scholar with renowned British choir VOCES8, he toured the United States, studying the art of choral singing, working in educational outreach and composing a commissioned work for the VOCES8 Scholars that premiered on Minnesota Public Radio. Next year, he will continue performing and composing professionally, before pursuing graduate studies in the fall of 2021.
Divinity School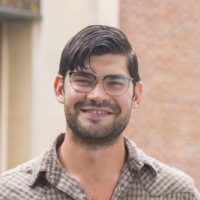 Michael Fears Johnston, from McDonough, Georgia, is this year's Founder's Medalist for the Divinity School. He is graduating with a master of divinity. As an undergraduate, Michael's drive to explore what some religions describe as "The Ultimate" inspired him to travel to Egypt, where he studied Islam. His curiosity about interreligious dialogues led him to the Divinity School. On campus, Michael participated in programs sponsored by Saint Augustine's Episcopal Chapel and Center for Contemplative Justice, assisting in the Alternative Eucharist for individuals recovering from addictions and in program analysis and development for the congregation's annual medical clinic for the citizens of San Eduardo, Ecuador. He received an Imagination Grant to travel to Ecuador to research religious practices of the indigenous Andean Quechua. He also led undergraduate students on a trip to South America through the Office of Active Citizenship and Service. Michael earned a certificate in Latin American studies and honors for his degree project. He hopes to pursue doctoral studies in anthropology with an emphasis on the effects of climate change and global capitalism.
School of Engineering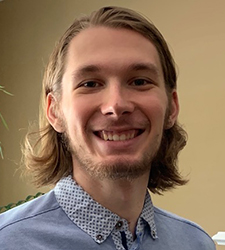 Luke D. Neise, from Wildwood, Missouri, is this year's Founder's Medalist for the School of Engineering. He is graduating with a bachelor of engineering. A double major in mechanical engineering and classical civilizations, Luke's goal is to work on the next generation of challenges in space engineering and space robotics. He served as payload lead for the Vanderbilt Aerospace Design Laboratory and was named a NASA Student Launch Initiative National Champion. With his fellow lab members, he researched and implemented a drone design for NASA to demonstrate improved planetary sample collection missions. He also helped bring the VADL mission to local schools through outreach presentations and experiments and served as president of the Vanderbilt chapter of the Tau Beta Pi engineering honor society. Neise was awarded a prestigious National Science Foundation Graduate Research Fellowship and is set to begin graduate study in the aeronautics and astronautics master's program at Stanford University.
Graduate School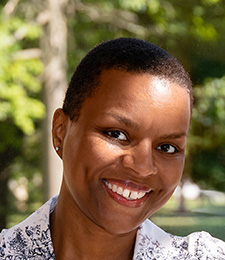 Thea J. Autry, from Katy, Texas, is this year's Founder's Medalist for the Graduate School. She is graduating with a doctor of philosophy in English. Thea's research and teaching focus is on U.S. literature and visual arts of the 19th, 20th and 21st centuries, with emphasis on theories of visuality, race, gender, sexuality and cultural geography. Her grants and scholarships include a student-directed seminar grant from the Robert Penn Warren Center for the Humanities. She has been recruited as a reviewer by the European Journal of American Culture, and her paper proposals have been accepted at several national and international conferences. Thea also designed and taught four well-received undergraduate courses. She served as an officer in the English Graduate Student Association, participating in the Tennessee Prison Books Project and college application workshops at a Nashville magnet school. Thea is finishing a year in residence at Kenyon College after winning a prestigious Yarbrough Dissertation Fellowship and has multiple professional opportunities lined up for fall.
Law School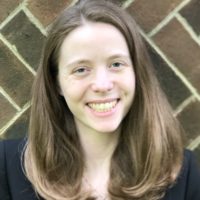 Micah N. Bradley, from Brentwood, Tennessee, is this year's Founder's Medalist for the Law School. She is graduating with a doctor of jurisprudence. She earned her undergraduate degree in English from Rollins College. As a law student at Vanderbilt, she was the 2018 recipient of the Archie B. Martin Memorial Prize for Scholarship, awarded to the first-year law student with the highest general average. Micah also was the 2019 recipient of the Robert F. Jackson Memorial Prize, awarded to the second-year law student who has maintained the highest scholastic average for two years. During Micah's 1L and 2L summers, she worked at Sherrard Roe Voigt and Harbison and Bass Berry and Sims in Nashville. She was senior en banc editor of the Vanderbilt Law Review and on the board of editors of The Environmental Law and Policy Annual Review. Micah is interested in litigation and will clerk for the Hon. Eli Richardson in the Middle District of Tennessee after graduation.
School of Medicine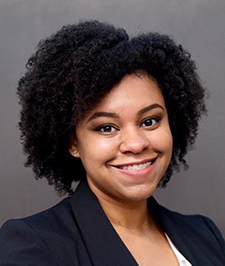 Kianna Roze Jackson, from Evansville, Indiana, is this year's Founder's Medalist for the School of Medicine. She is graduating with a doctor of medicine. Kianna completed her undergraduate education at MIT before beginning medical training here as a Cornelius Vanderbilt Scholar and recipient of the 1965 School of Medicine Class Scholarship and the Darline & Robert Raskind Scholarships. At Vanderbilt, she has been a leader and mentor, serving as president of the Student National Medical Association, committee chair for the Student Wellness Program, and leader for the Shade Tree Clinic, Vanderbilt's free student-run clinic for Nashville's underserved. As a medical student, Kianna found a love for plastic surgery and spearheaded the creation of a new plastic surgery elective. Her accolades as a medical student include the Levi Watkins Jr. M.D. Student Award and induction into Alpha Omega Alpha, the national medical honor society. Kianna, who will be the first doctor in her family, will continue her training with a residency in plastic surgery at Vanderbilt University Medical Center.
School of Nursing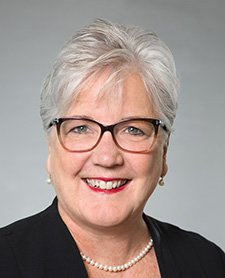 Jane M. Mericle, from Avondale, Pennsylvania, is this year's Founder's Medalist for the School of Nursing. She is graduating with a doctor of nursing practice. Jane was already a chief nursing officer with decades of experience when she joined Vanderbilt's doctor of nursing practice program. She wanted to pursue additional scholarship herself and to model lifelong learning for the nurses she directs. Her doctoral scholarly project explored strategies to increase professional well-being and decrease stress for front-line nurse managers—a vital group of experienced nurses at high risk for burnout and turnover. Since finishing her degree, Jane has been promoted to an expanded role at Alfred I. duPont Hospital for Children and Nemours Delaware Valley clinical sites. As operational vice president, chief nursing and patient operations officer, she leads strategic operational initiatives while mentoring and coaching other nurses.
Owen Graduate School of Management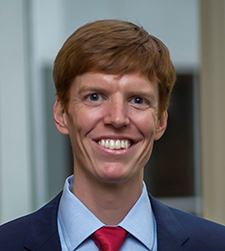 Joshua Andrew Bruner, from Kansas City, Missouri, is this year's Founder's Medalist for the Owen Graduate School of Management. He is graduating with a master of business administration. The life sciences are at the heart of Josh's professional work. He earned a degree in medicinal chemistry at Vanderbilt and has long been interested in the intersection of science and financial decisions that make biopharmaceutical companies tick. After working in sales and financial advisory roles, Josh determined that an MBA and a career in health care investment banking were the next steps toward his long-term goals. Josh, recipient of the Bruce D. Henderson and Hans R. Stoll Scholarships, was president of the Owen Finance Club, and he describes mentoring and coaching undergraduate students through their career searches as one of his most meaningful Owen experiences. After graduating, Josh and his family will move to Richmond, Virginia, where Josh will join Harris Williams as an investment banking associate.
Peabody College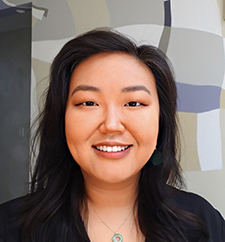 Constance Iris Du, from Vernon Hills, Illinois, is this year's Founder's Medalist for Peabody College. She is graduating with a bachelor of science. Constance majored in human and organizational development and public policy. While at Vanderbilt, Constance has dedicated herself to the service of vulnerable populations in the Nashville community. She spent her senior year interning with the Nashville District Attorney's Office, where she worked to provide emergency resources and protection for the city's highest-risk victims. Seeing the law's ability to change lives firsthand cemented her interest in a legal career. Constance also conducted research for pro bono prisoners' rights and asylum cases as a Raja Gaddipati Fellow at DLA Piper and served as a mentor to the Nashville Mayor's Youth Council. She also was a student VUceptor and officer of the Peabody Council. Constance will attend the University of Michigan Law School as a Dean's Scholarship recipient and hopes to continue her work in public service for years to come.