Media Inquiries
Latest Stories
By Jane Sevier
During his first year at Vanderbilt, Vineet Desai was majoring in biomedical engineering. However, an Alternative Spring Break trip to Nicaragua, where he volunteered at a rural elementary school, changed the course of his college experience.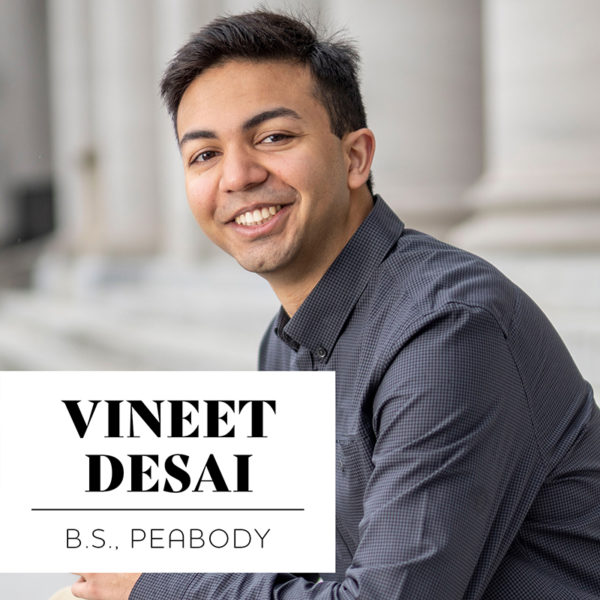 Being in an international school environment so different from his own sparked the Southern California native's interest in education. Conversations with a senior on the trip further attracted him to the human and organizational development major and the diversity of classes he could take at Peabody College in support of his pre-med goals. The switch to HOD also gave Desai the flexibility to add ecology, evolution and organismal biology as a second major.
"Pre-med itself typically focuses on learning about pure science," he says. "It doesn't address the career of being a doctor. HOD really provides practice in working with different people on various projects while using critical thinking. It helped me imagine how I would be as an actual doctor."
If there's a theme to Desai's time at Vanderbilt, it's learning from and developing relationships with others. After two years as a resident adviser on The Martha Rivers Ingram Commons, he became head resident at Murray House, taking pride in mentoring first-year students and building community among students with diverse perspectives and unique backgrounds.
That interest in people plays itself out in Desai's varied community involvements. Throughout his four years he has worked with Vanderbilt Student Volunteers for Science, a service organization that brings hands-on science lessons to local elementary and middle school students. He has served as the president of that organization. "I learned leadership skills from managing a board of 50 members and a club that has 500 or 600 volunteers," says Desai, who received the Lanier Leadership Scholarship, part of the Cornelius Vanderbilt Scholarship program.
"Vanderbilt has shown me that people can do so many different things related to their main career paths."
Last summer he completed an eight-week fellowship with Teach For America, spending four weeks in Chicago and then four weeks in the Rio Grande Valley. In Texas his team designed an educational guide to help substitute teachers work with students who have diabetes.
Desai has always seen medicine as a way to combine his interests in science and physiology with his desire to know and connect with people on a personal level. He now plans to attend the Perelman School of Medicine at the University of Pennsylvania.
"I want to balance medicine with education and service," he says. "Vanderbilt has shown me that people can do so many different things related to their main career paths."